OneDrive can sync files from SharePoint site libraries to your PC so you can work with them directly in File Explorer.
This allows you to access them even when you're not connected to the internet.
Any modifications performed by you or others while offline will immediately sync whenever you are online again.
If you want a comprehensive course for any skill level, view our SharePoint courses here.
What is OneDrive?
OneDrive is known as the Microsoft cloud service that gives you access to all of your data. It enables you to store and safeguard your files, share them with others, and access them on all of your devices from any location.
OneDrive is commonly referred to as "OneDrive for business or school" when used with an account issued by your employer or school. You'll learn how to add SharePoint to OneDrive in the rest of this article.
How is OneDrive different to SharePoint?
OneDrive is a platform for storing files and documents online. Individuals and corporate teams who want a central location to store and retrieve files frequently utilize it.
OneDrive is more than just an online file cabinet since its versioning and sharing capabilities make it simple to collaborate. Microsoft distinguishes between the tool's personal and work- or school-related versions; for the sake of this article, we'll concentrate on the latter.
OneDrive can be considered a SharePoint sync tool.
SharePoint is a collaboration platform for companies that require several people and teams to collaborate simultaneously on documents and products. Read "The Beginners Guide To SharePoint" here.
Microsoft has included SharePoint into its Microsoft 365 cloud platform over the course of the last few years through upgrades to the product (formerly known as Office 365).
| | | |
| --- | --- | --- |
| Features | OneDrive | SharePoint |
| Storage in the cloud | Yes | Yes |
| Storage located on-site | No | Yes |
| Documents Used in Collaboration | No | Yes |
| Shared Resources Library | No | Yes |
| Comments and mentions  | Yes | No |
| Document scanning on the go | Yes | No |
The benefits of syncing SharePoint to OneDrive
You can access SharePoint files without logging in to SharePoint Online.
You can work on SharePoint files even when you're offline.
OneDrive automatically syncs your data to SharePoint when you're connected to the internet.
Syncing SharePoint to OneDrive
Let's look at the steps we need to take in order to Sync SharePoint To OneDrive:
1. First, use your work or school account to log in to Microsoft SharePoint.
2. Next, open up the SharePoint sync folder or library. For this example, I'll sync my "Style Library."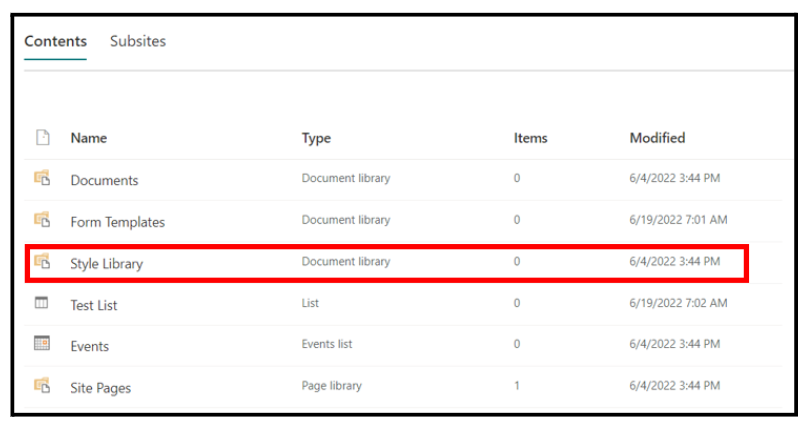 3. When you're inside your folder or library, you need to click the Sync button.

4. You should receive two notifications when doing this:
First notification – The one at the top, is asking you for permission to open up OneDrive. If you click the checkbox, you won't be asked permission to open OneDrive in the future, and SharePoint will do so automatically.
Second notification – The one at the bottom is just letting you know that your files are in the process of being synchronized. If your files are not being synced, then you might have to install the latest version of OneDrive.
Learn more about SharePoint Permissions and Inheritance here.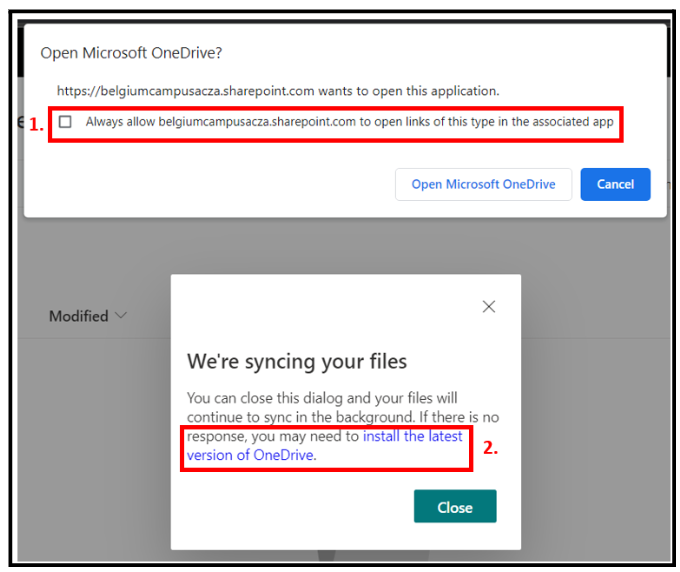 5. Now you're all done! As easy as that! You should get a notification informing you as soon as everything is synced.
If you're looking to locate your folder on your computer:
5.1 Open up Windows File Explorer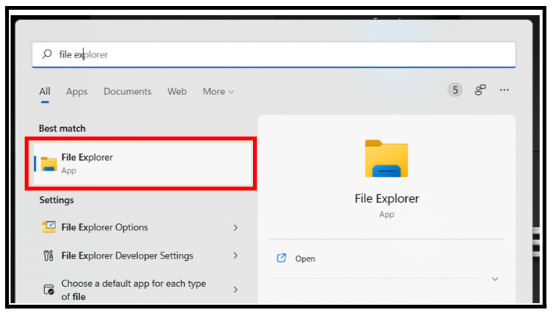 5.2 Go to "Quick Access," and from there you should see your folder. Depending on the folder you shared, you should see a blue folder with a white building. The name of the school or business will be underneath the folder. In this case, I just blurred it out.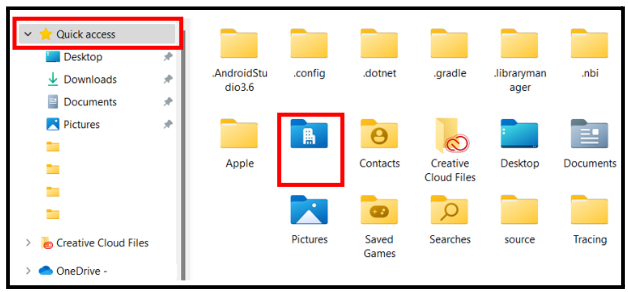 Syncing using a Mac
If you're syncing SharePoint to OneDrive on a Mac, the only difference will be where the folder is located. Also, take note for mac SharePoint sync to work, your company must allow SharePoint site synchronization with the sync app.
Enable users to sync SharePoint files with the new OneDrive sync app if you're the organization's IT, administrator. You need to complete the sync app wizard in order to sync SharePoint on Mac.
Contact your IT department if you aren't the IT administrator. This folder will automatically be added to the left navigation pane in Finder.
Troubleshooting syncing SharePoint to OneDrive
Conflicts can arise while utilizing SharePoint/OneDrive in a workplace where numerous users are updating shared files and folders concurrently.
Steps for troubleshooting SharePoint and OneDrive errors
Make sure you can access OneDrive online
Ensure OneDrive is updated to the latest version
Unlink OneDrive, then re-link it by running the setup again
Move some files out of the sync folder
Check if the file types and filenames are supported
Switch off the office upload function
Switch off proxy settings for a while
Switch off your antivirus for a while
Switch off your firewall for a while
Reset OneDrive on your computer
Reinstall, Repair or Update Office
If you're still having issues you can learn more about OneDrive sync problems here.
OneDrive Syncing Statuses
OneDrive sync error
SharePoint sync error
OneDrive processing changes
OneDrive paused
OneDrive account nearly full
OneDrive account full, locked, or frozen
OneDrive not signed in
SkyDrive sync error
OneDrive (old version) sync error
Conclusion
Hopefully, you managed to sync SharePoint to OneDrive! From now on, any modifications performed by you or others while offline will immediately sync whenever you are online again.