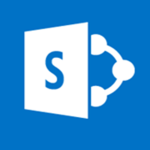 Our Microsoft SharePoint training courses will show you how to make the most of this incredible software.
Led by highly experienced, certified SharePoint instructors with many years of industry experience, they are very hands-on and practical.
We make sure that you practise the techniques and concepts we teach you. That way you leave the course confident and ready to put them to use.
Our scheduled SharePoint courses run at our Guildford centre.
We also provide private training for groups and individuals. This allows us to customise the course topics to your exact requirements, and run it on a date that suits you.
SharePoint Courses Approach
---
These courses are carefully designed to ensure that when you leave you are a more capable and confident SharePoint user.
Our courses are deliberately very hands-on and practical. We believe that useful skills are developed through guided practice which reinforces learning and shows you how to practically apply what you are learning. Our exercises are carefully chosen to emphasise the key aspects of each lesson.
By encouraging our delegates to work independently on practice exercises we reinforce the instructor-led learning and also give you to ask any questions that you may have.

COURSE LOCATIONS
---
Our modern, air-conditioned training centres are in London and Guildford. They are very easy to get to wherever you are travelling from.
Our London training centre is in the heart of the City. It is a short walk from Blackfriars tube station and City Thameslink station.
Our Guildford training centre is very accessible from Guildford station. If you are driving, we have plenty of free parking.
We also offer onsite training across the UK. This means that we come to your offices to run the training. We do this on days that suit you and train a course that is specific to your exact needs.
Uses Of SharePoint
---
SharePoint is widely used by medium and large businesses and increasingly so by SMEs.
It is a multi-faceted solution, at its most simple it is used for document control and enterprise content management. However, it is capable of far more.
It can be used to set up and run wikis, share contacts and run chats and team instant messaging. Other uses include inventory management, blogs, meeting management and dashboard maintenance.
Its flexibility means that SharePoint can be used extremely widely. It also incorporates a search function and can be used to produce workflow solutions for organisations. As it is such a flexible platform individual IT departments can configure it for their own organisation's specific purposes.
Background
---
SharePoint was first introduced in 2001. Subsequent releases of new SharePoint functionality have followed the Office release cycle. So new versions have been made available in 2003, 2007, 2010, 2013 and 2016.
Initially, the uptake of SharePoint was slow. However, since the release of SharePoint 2010, which was a significant improvement over previous versions uptake has been increasingly rapid. In the main, driven by significantly improved functionality and ease of use.
The introduction of SharePoint as part of the Office 365 suite in the 2013 and subsequent versions of Office has only increased its uptake. The key advantage being the very tight and simple integration with the mainstream MS Office applications.
Further References
---
Further information on SharePoint can be found at the following websites:
Microsoft:   SharePoint Homepage
Share-gate: 10 Facts Every SharePoint User Needs To Know
Cloudwards: Introduction To SharePoint