Time Management Training
Live time management courses in London & Guildford, online or at your offices.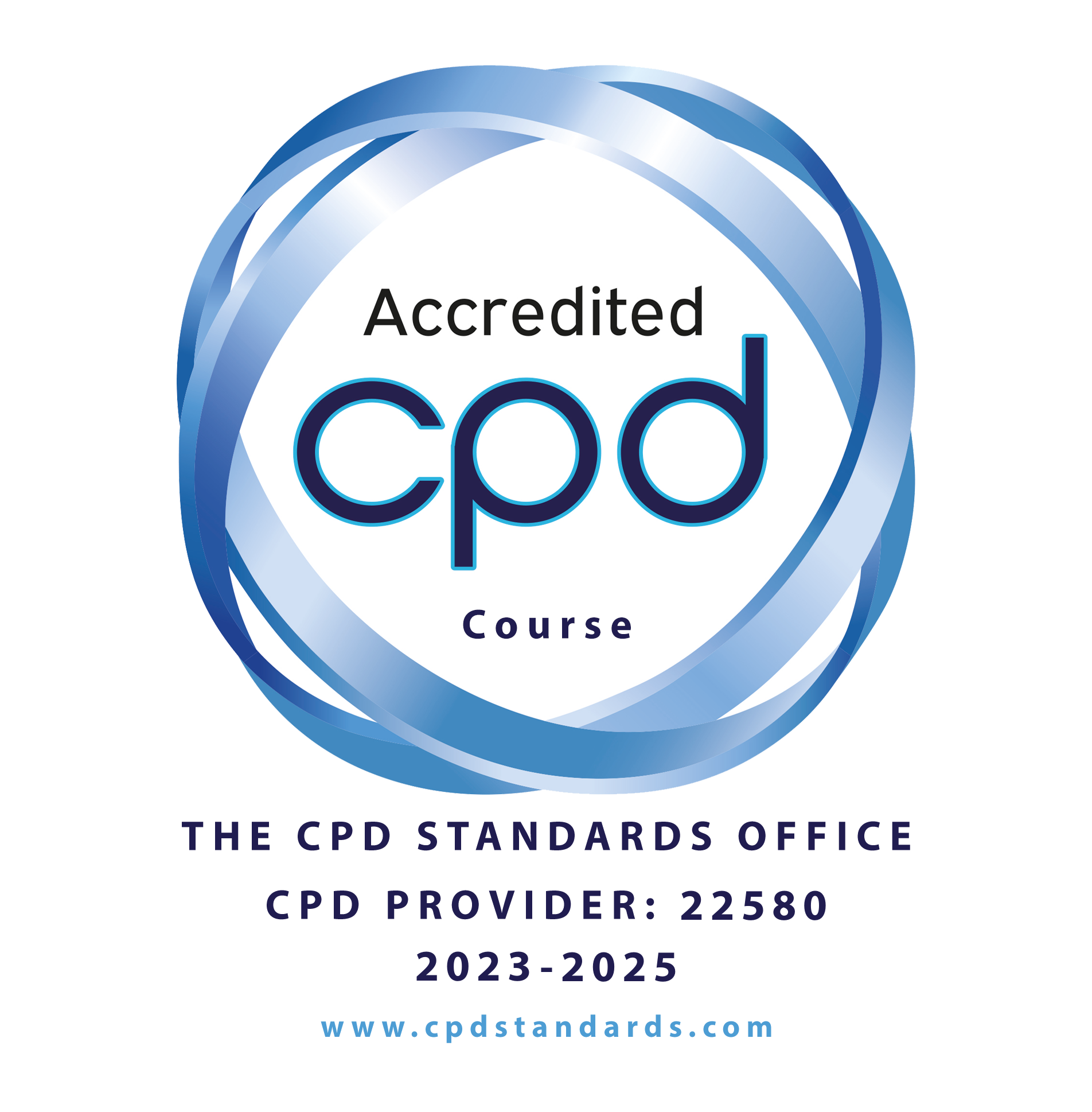 Award Winning
9 years in a row
Expert Trainers
Average experience: 12 years
Small Classes
Average 4 people per class
Moneyback Guarantee
100% money-back guarantee
Intensive 1 Day Time Management Course
Online, London & Guildford
Get a clear understanding of how to manage of your time more effectively.
How you currently spend your time
Managing Urgent vs Important
Managing distractions
Practical realistic planning
Diary management & delegation
Complete 2 Day Time Management Course
Master all aspects of time management in detail on this course.
Why do people struggle?
4D's - Do, Defer, Delegate, Delete
Learning to say 'No'
Motivation & chunking tasks
Creating a Personal Action Plan
Private Time Management Workshops
Online, London & Guildford
We also offer private time management workshops for individuals and groups.
This allows us to create a customised course, designed for you and / or your organisation.
These can be run at your offices, one of our training centres or online. 
Please contact us for more details.
Trainer was very informative,and let conversations on people experiences flow, bringing the course content all together. The booklet with information and further books to help was very good. Would highly recommend. I would see what other courses are available too.
Georgia Day, EA to COO and Head of GBD
Jo was really approachable and loved the fact that I was the only one booked in today, so I got the most out of it!
Emily Hodge, League Against Cruel Sports Senior HR Office & PA to the Chief Officers
Very relevant course and I really enjoyed it. I found it very useful with good tips and advice. Jo was lovely, very approachable and knowledgable.
Niki Rivers, Office of the Police and Crime Commissioner for Surrey PA to the Police & Crime Commissioner
The course gave me ideas/tips on how to run a meeting and how to approach lead person to help. Found course very useful.
Sonia Ellis, Ashford & St Peters Hospitals NHS Foundation Trust Team Leader
Speaking with others on the same boat helped. Not too intimadating - able to ask questions without looking stupid and if I didn't understand - it was explained to me, so I could share experience ideas.
Lisa Whaley, Ashford & St Peters Hospitals NHS Foundation Trust Clinical Office Coordinator
I found the course excellent. Being 1:1 I was able to explain my role and situation and spent time going over objectives for the day.
Vicki Cleaver
Discussing issues with other members of staff. Finding solutions on how to take useful points of meetings.
Janet Hill
Very well structured & delivered course; content was well organised & all encompassing.
Vicky – Lee Williamson
The explanation and discussion with the trainer was good. it was very clear ad interesting the way the trainer trained us, The psychological items for example - how to identify different kind of people.
Jose Diressen
The whole course was good.
Cynthia Van Rheenen
The Trainer
Meet Jo one of our time management trainers.
Online Courses
We offer all of our time management training courses remotely, as well as in-person.
Our remote online training courses run over Zoom or Microsoft Teams.
Our online training is all live. This means that the trainer is present throughout the webinar to answer questions.
London Training Courses
St Clements House, 27 Clements Lane
London, EC4N 7AE
Tel: 0203 603 0150
Directions
---
Guildford Training Courses
Surrey Technology Centre, 40 Occam Road
Guildford, GU2 7YG
Tel: 01483 688 488
Directions
Private Courses
Looking for private group time management course or a 1-2-1 session?
Our custom courses are organised on dates to suit you, either at your office or ours whichever you'd prefer.
Our free pre-course reviews ensure that custom courses focus on the exact topics that you need to effectively manage your time.
Course Times
9.30 - 11.00
Training Session 1
11.15 - 12.30
Training Session 2
13.30 - 14.45
Training Session 3
15.00 - 16.30
Training Session 4
What's Included
Everything you need for a really great day's training.
A full-colour training manual to take home with you
A USB stick so that you can take everything home with you.
Pens, pads and everything that you'll need to take notes
A delicious lunch
Plenty of tea, coffee and biscuits.
6 months of post-course support in case you get stuck
A modern comfortable air-conditioned training room
Desk distancing complies with guidelines
Hand sanitising on arrival
Facemasks available
In the office all training equipment and furniture sanitised thoroughly after use
Stationery used by the delegates during training to be taken away with the delegate or disposed of at the end of the day
The building cleaning staff regularly disinfect all of all of the doors, handles, stair hand rails, etc.
During this time lunch is not provided
Our online training is designed to re-create the classroom experience as closely as possible.
It is a live training session using Zoom or Teams and the trainer is there throughout.
The training is still hands-on and interactive.  In your virtual classroom, you will be discussing things with the trainer as you would normally.
We encourage everyone to ask questions as you go along.
You can ask questions verbally, raise your hand, as you would in a physical classroom, or send the trainer a chat message.
This makes sure that no-one in the class is left behind as new time management concepts are introduced.
Finally, our trainers like to be able to see you!
If you don't want to use a camera they will understand. However, they much prefer to be able to see you.
We don't want to be the biggest training company but we are trying to be the best.
We have now won the Feefo Gold Award for customer service for 10 years in a row.
We always limit our classes to a maximum of 8 delegates but try to keep them smaller.
Historically our average class size has been 4 people.
To back up our promise of great training we offer a 100% money-back guarantee.
If you aren't much more confident about managing your time and clearer on your priorities when you return to work then we will have failed!
Our courses combine traditional teaching to explain new concepts and tools with hands-on exercises and discussion.
The exercises ensure that you get plenty of time to practice what you have just been taught. Putting theory into practice means that you can ensure you have understood what you are being taught.
We also make sure that there is plenty of time for you to ask questions in case there is anything you are unsure of.
Useful articles that Acuity has written:
Articles By Other Organisations
Please come to your time management class wearing whatever you are most comfortable in. We do not have a dress code.
Most people come wearing casual clothes.
Yes.
We provide everyone who completes one of our time management courses with a formal certificate.
Yes this is foundational to our approach to time management.
We feel that this is an incredibly useful tool and central to getting really clear on where you should be spending your time.
This analysis forms the basis of improving your time management skills.
With clarity on your most impactful, important tasks you can create a plan to allow you to spend more time on them.
Many people find this framework very useful more broadly across their careers.
It can also be used for project management and managing time effectively for a team.
Yes, it will help in two ways.
Firstly, we know that this is something that lots of people struggle with. We have a section on it to show you how to do this.
Secondly, many people find that once they're really clear on their priorities it's much easier to say 'No'.
Previously, they weren't sure how important a task was and so would say 'Yes' by default. Once they're clear on the cost of saying 'Yes' in terms of lost time they find saying 'No' comes much more easily.
Managing your time effectively flows naturally from having real clarity on what your professional priorities are.
We do not run any public courses focused on email.
We cover managing email as part of our one day time management course.
We can run private managing email courses if requested.
The 4 Ds of time management are:
Do
Defer / Delay
Delegate
Delete / Drop
These are the four 'buckets' that you should allocate tasks to.
This is covered in a number of our Introduction To Time Management course (1 day)
In order to manage your time well, you need to be clear on what your goals and aims are.
Once you are clear on your objectives then you can start looking at your productivity and time management.
Really time management and productivity are synonymous.
If you are making good use of your time (in achieving your objectives) then you are being productive.
Meetings are a fact of working life.
When done well they are very effective ways of updating a group of people, discussing their opinions and reaching a consensus and communicating a decision.
Sadly most meetings are poorly run. This means that they are inefficient and inconclusive.
Assuming that the meetings you are being invited to are poorly run, a few good tips would be:
Remember that just because you are invited to a meeting, you don't need to attend. Do not automatically accept meeting requests. Stop and think about whether it will be a good use of time or if there is some other way of participating (sending in an email update) that would be more efficient.
Ask whoever is running the meeting for an agenda in advance. This will encourage them to think about the purpose of the meeting in advance.
Before the meeting explain that you have to leave at a certain time. This means that you can leave without appearing rude, and will discourage time-wasting.
Yes. Learning to manage your workload is something that all professionals have to learn.
In fact, throughout your professional life, you may well need to revisit your time management skills a number of times.
At different stages of your career, you will face different time management challenges.
Professionals will use different techniques and skills depending on what their workload is made up of.
A leader will find that communication is their most important task. Learning skills that all them to focus their professional time on communicating with their team will be vital.
Equally, they may be in a coaching position. In this case, learning skills that give them time for uninterrupted reflection will be the most important way to focus on their professional workload.
These concepts are all linked for enlightened leaders.
Good leaders know that enthusiastic, motivated employees produce the best work.
Chronically stressed people do not produce high-quality work. They feel they lack control and that will reduce their motivation.
Good leaders ensure that all the members of their team understand time management.
This leads to higher productivity and a less stressed and more motivated workplace.
The Eisenhower matrix is a classic time management tool.
It allows you to easily sort between a variety of objectives quickly and clearly.
We teach a number of tools during this course as different tools are useful in different situations.