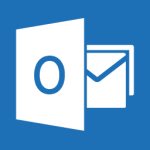 Microsoft Outlook is the most widely used professional email client. Many people spend the majority of their working life in Outlook without learning how to make the most of it.
It's uses go far beyond just processing email and managing individual calendars. Many people do not know that it can be used to automate recurrent tasks and emails and to organise large events.
Outlook can also be configured to work with you remotely and to sync with Google Calendar and other external services.
Learning to make the most of this powerful and popular tool can make a significant impact on your staff productivity.
We offer training at our centres in Guildford, London, Manchester and also at our client's sites. Many client's find it more convenient to ask us to come to their site to provide training.
OUTLOOK COURSE APPROACH
---
Our Outlook training courses are focused on ensuring that we make you a faster and more relaxed Microsoft Outlook user. Outlook is a very widely used email client and for the more experienced user it can be really powerful organizational tool.
Whether you are a beginner tackling Outlook for the first time, or a more experienced user brushing up on your skills our courses provide excellent hands-on training. We will lead you through how to use the program and then, crucially, practice the skills using hands-on exercises. The exercises we give you are chosen carefully to reinforce your knowledge of how Outlook works.
Very few people know how to use Outlook to it's full potential. Our trainers will lead you through how Outlook can be used to speed up many daily tasks.
LOCATIONS
---
Our main training centres are in Guildford  and London.
We are also very happy to provide on site Outlook training at your premises.
BACKGROUND & OVERVIEW
---
Outlook is the email client you will find included within Microsoft Office suite.
It is available for both Mac and Windows PCs. The differences are relatively small between equivalent Windows and Mac versions although obviously things like short cuts will differ.The recent most used versions of Outlook are:
Outlook 2003 (2004 for Mac):
It was the last version of Outlook to not have the ribbon system. It is becoming increasingly rare to see Outlook 2003 these days.
This update to Outlook (From Outlook XP) saw the removal of a few features like Junk Email and integrated file management. It did get a few new feature as well like the ability to support .Net programmability and Address book controls. In this version they also started to phase out Clippy which was the office assistant (the paperclip that would talk to you while you were in Microsoft Programme).
Outlook 2007 (2008 for Mac):
This version of Outlook introduced the ribbon. This was a major change to the appearance of Outlook and many users struggled with the changes initially but soon got used to the new appearance. It came with a lot of other new features which included making it much easier for you to search through your emails, organise your work and share information with your contacts.
One of the new features was Electronic Business Cards where you contacts appear like a business card. You also get improved junk e-mail filter and anti-phishing tools.
Outlook 2010 (2011 for Mac):
Outlook 2010 was a refinement of Outlook 2007. The changes while meaningful were far less radical than the changes between the 2003 and 2007 versions. One of the new features was that you could use different email accounts within outlook like Hotmail or Gmail. Another great feature they added was attachment preview this means that you can save time and preview an attachment before you try to download it.
Outlook 2013:
This version was again more of a refinement and expansion of 2010 than a wholesale change. Outlook 2013 includes a range of new and improved features to give users a more controlled user experience. One of the main changes was that logo and appearance of Outlook had been updated. An improved search facility so the user can quickly find "that" email, or the relevant attachments or appointment was also included.
SIMILAR COURSES
---
Delegates interested in Microsoft Outlook training are also often interested in:
FURTHER REFERENCES
---
Wikipedia:      Microsoft Outlook Article
Microsoft:       Microsoft Outlook Homepage