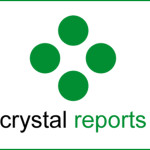 Our Crystal Reports training courses are led by ex-industry professionals with years of hands-on experience. This means that our courses use real-life examples and scenarios and include plenty of practical tips and tricks.
We offer training at our centres in Guildford, London, Manchester and also at our client's sites. Many client's find it more convenient to ask us to come to their site to provide training.
We also frequently provide our clients with training on their site in London and across the country. Organised on dates to you, this means that the content can be specifically tailored to suit your needs. Where possible we will use your Crystal Reports files as this allows the training to be made as relevant as possible to your situation. This training can be organised at your offices or our training centre, whichever is most convenient.
Crystal Reports is a business intelligence ('BI') application which is used to produce reports quickly and simply from a wide range of data sources, which include, amongst others, Microsoft Excel spreadsheets, Oracle and SQL databases and Business Objects. It contains the functionality to also manipulate the data with formulas and then present it either as a table, a report or a graph. Crystal Reports also contains a limited amount of GIS functionality.
Course Approach
---
Our courses are focused on making you a more knowledgable and faster user of Crystal Reports. They are designed very deliberately to be hands-on. This ensures that you spend plenty of time actually working with Crystal Reports. We believe that real software skills can only be developed practically. Our exercises are chosen to emphasise the most important aspects of each lesson.
Crystal Reports is big software package. New uses can sometimes find it frustrating to find the function that they need. The uses of exercises ensures that our delegates leave very family with the software's interface.
Uses Of Crystal Reports
---
Crystal Reports is report writing software. It allows you to analyse and visualise information quickly and simply, saving large amounts of time and money and speeding up decision making.
Background
---
Crystal Reports was originally launched as Quick Reports in 1991 by the Cunningham Group. Since then the business has been bought a number of times, most recently by SAP in 2007.
It's most recent verion is version 14.1 which was released in 2013.
Similar Courses
---
Delegates interested in Crystal Reports are also often interested in: