COMMUNICATE YOUR MESSAGE ASSERTIVELY
Assertiveness is a learned skill. It does not come naturally to most people. There are great benefits from our assertiveness training and being able to communicate assertively will help to bring success.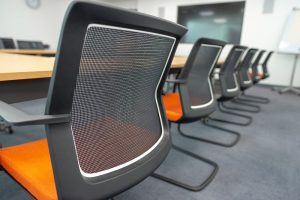 Assertive people are less stressed. They also don't feel threatened when things don't go as planned.
Acting assertively does not mean that you act unfairly or without empathy.
If you can, you are able to get to 'win-win' solutions more quickly and are also usually a problem solver. This is because you don't feel worried about taking action to find solutions.
The influence and power that assertiveness brings comes from self-assurance not from bullying or intimidation. If you treat others fairly they will reciprocate and treat you fairly in return.
This will mean that you are viewed as a leader, and someone who people will enjoy working for. How assertive are you?
THE ACUITY WAY
✔ Small class sizes with a hands on training approach = More questions & trainer attention.
✔ We have the best trainers. Don't take our word for it! Take a look at our customer review video below.
✔ Comfortable and relaxed environment with lunch and refreshments all catered for.
WHAT WILL I LEARN?
By the end of the course, you will be able to:
Use the 7-step Assertive Care process
Understand the importance of four core communication skills
Appreciate the importance of active listening
Recognise the Win-Win of the Thomas-Kilmann matrix
Demonstrate confident assertiveness
Who will benefit?
All staff members wishing to increase their assertiveness and confidence when dealing with colleagues and customers.
CAN I TRAIN THIS PRIVATELY?
YES! You can train this privately, this includes:
Training at your site or our training centres.
Customising the course to suit more specific needs of teams or individuals.
1-2-1 sessions with a trainer.
A private assertiveness course allows that extra bit of privacy whether the training is for an individual or a team, you can speak to our trainers with the upmost confidentiality.  This allows our trainers to really look at the root cause of the issues. Once these are out in the open it is possible to deal with them and effect long-lasting change at a fundamental level.
If this is something you are interested in please get in touch, click here to email us direct or call us on 01483 688 488.
YOUR ASSERTIVENESS TRAINING DAY
Our courses run from 9.30am to roughly 4.15pm with refreshments throughout the day and a break for a tasty, freshly prepared lunch.
We offer a relaxed, supportive learning environment, fully air-conditioned facilities and some of the nicest instructors on the planet.
Also, included: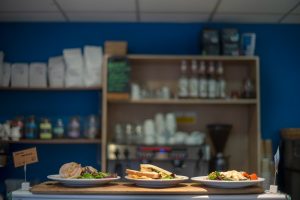 ✔ A full colour manual and book to take home.
✔ All notes and handouts from the training.
✔ A snazzy certificate of attendance.
✔ Freshly prepared lunch.
✔ Refreshments throughout the day.
Download the course details