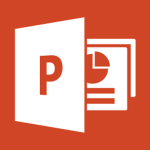 Create brighter, more impactful presentations in less time.
Learn how to quickly and simply:
Create, edit and perfect slide masters
Customise your PowerPoint toolbar to speed up your work
Work with diagrams, graphs and videos
Create participant handouts
Master Microsoft PowerPoint with our friendly, expert trainers.
  Small classes. You get plenty of personal attention and time to ask questions.
  Lots of Practice. You'll return to work a much faster, more confident PowerPoint user.
  Multi Award-winning. You can be sure things will go smoothly.
  Convenient & Comfortable. Modern, easily accessible London and Guildford training centres.
Got a question? Not sure about something? Call us: 0203 603 0150 / 01483 688 488.
 100% MONEYBACK GUARANTEE
We're so confident you'll love our courses we offer a moneyback guarantee.
Let us know as soon as you notice something isn't quite right and if we can't fix it we'll give you your money back. Click here for the details.

---
Our modern, air-conditioned training centres are in London and Guildford. They are very easy to get to wherever you are travelling from.
Our London training centre is in the heart of the City. It is a short walk from Blackfriars tube station and City Thameslink station.
Our Guildford training centre is very accessible from Guildford station. If you are driving, we have plenty of free parking.
We also offer onsite training across the UK. This means that we come to your offices to run the training. We do this on days that suit you and train a course that is specific to your exact needs.

---
We are different to other training companies.
Don't take our word for it. We've won a Feefo Gold award fours years in a row and we get new testimonials from delighted delegates every week.
1. SMALL BUT PERFECTLY FORMED
You're a name not a number to us. We're small enough to be personal, but large enough to ensure the highest quality at every step. We like to think we're the perfect size.
We want you to feel inspired and relaxed, as we know that the more you enjoy learning the better you'll perform back at work.
2. TIME AND SPACE TO LEARN
We don't cut corners. You'll never have more than 8 people on your course. This gives you plenty of time with your instructor.
You won't be packed into a dusty back room, like a sardine. Our classrooms are spacious, comfortable and well equipped.
You learn best when things aren't hurried. You'll start your day at 9.30am, not 10am, so that your class can move at a relaxed pace.
3. WE SWEAT THE SMALL STUFF
We care about the details. Your time is valuable and we are careful not to waste it.
We take our time to ensure that everything is properly and professionally organised before you arrive. We don't leave things to the last minute.
Your day will be really productive and fun without any of the hassle and wasted time that you might find at other companies.
4. REAL SKILLS NOT CLASSROOM KNOWLEDGE
You are focused on being a fast, confident MS PowerPoint user in your day to day work.
We know this. This is why our courses include so much time for you to practice what you are being taught.
Real world skills are developed by guided practce and hands-on experience, not by listening to someone.
Uses Of PowerPoint
---
PowerPoint is used extensively in business to produce presentations. PowerPoint is unrivalled in it's ability to present information very clearly and bring it to life by incorporating diagrams, pictures and videos. However, given that it gives a user complete control over the appearance of the pages in a presentation it is also used for producing posters and student worksheets.
As a part of the Microsoft Office suite it works particularly well with other MS programs like Access, Excel, Project and Word.
Background & Overview
---
PowerPoint is the presentation package contained within the Microsoft Office suite of products. It is available within both Microsoft Office for Windows and also Office for Mac. However it is worth noting that PowerPoint does not offer VBA functionality within Office for Mac 2008. It has been ubiquitous within the office environment since the late 90's.
The recent most used versions of PowerPoint are:
PowerPoint 2003:
It was the last version of PowerPoint to not have the ribbon system. It is becoming increasingly rare to see PowerPoint 2003 these days.
This update to Powerpoint introduced new animations functionality and also allowed information to be saved and modified using the XML data format. This made PowerPoint 2003 far more compatible than previously as it made importing data from other sources far more simple.
PowerPoint 2007:
This version of PowerPoint introduced the ribbon. This was a major change to the appearance of PowerPoint and many users struggled with the changes initially. Other changes that were introduced were improvements to the SmartArt available for constructing diagrams.  It also gave users greater control over their documents, with the ability to mark a document as final and stop further edits to it.
PowerPoint 2010:
PowerPoint 2010 was a refinement of PowerPoint 2007. The changes were relatively material although less cosmetic than the changes between the 2003 and 2007 versions. From a navigation perspective the key improvement was that the options previously contained in the Office button in 2007 were now contained in the File tab in the ribbon. The ability to customise the Ribbon was also introduced. Other tools that were added in PowerPoint 2010 were the ability to save your presentation as a video and improved image handling and management. This version of PowerPoint also introduced Sections within presentations. This feature helps you organize your presentation by grouping all related slides under individual sections. In this way, you can easily find and edit related slides. Microsoft PowerPoint 2010 also included a feature called Screen Capturing. This allows you to create screenshots for use in your presentations. It is a piece-of-cake to capture the screenshot of any area of the screen.
PowerPoint 2013:
PowerPoint 2013 was a further useful improvement to PowerPoint. The landing page was refreshed. It now has a fresher look and it is less confusing to users, giving faster access to local and online templates. In addition some very useful improvements were made to the Presenter view. It now shows the current slide, along with a timer showing how long it has been displayed for and the current time, and also the next slide. This makes it far easier for presenters to smoothly move between one slide and the next slide. This version of PowerPoint is also the first version to automatically adjust for widescreen monitors.
Similar Courses
---
Delegates interested in PowerPoint training often are also interested in:
Further References 
---
Further information on PowerPoint can be found at the following websites:
Wikipedia:    PowerPoint Article
Microsoft:   PowerPoint Homepage