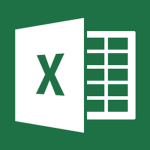 Professional Excel training courses. Microsoft certified instructors.
 Small, friendly classes. There's plenty of time to ask questions. 
 Hands-on practice. You'll leave a faster, more confident Excel user.
 Multi award-winning. You can be confident things will go smoothly.
 Convenient, comfortable locations. We're easy to find.

Speed up your day-to-day Microsoft Excel work and and free up your time.
We understand that you are busy. We ensure that you maximise your learning – see below for more details.
Got a question? Not sure about something? Call us: 0203 603 0150 / 01483 688 488.
Which level course would you like?
Not sure which level is for your?
Take our quick and easy online assessment to assist in choosing the correct level.

THE ACUITY ADVANTAGE
---
We are different to other training companies.
Don't take our word for it. We've won a Feefo Gold award fours years in a row and we get new testimonials from delighted delegates every week.
1. SMALL BUT PERFECTLY FORMED
You're a name not a number to us. We're small enough to be personal, but large enough to ensure the highest quality at every step. We like to think we're the perfect size.
We want you to feel inspired and relaxed. We know that the more you enjoy learning the better you'll perform back at work.
2. TIME AND SPACE TO LEARN
We don't cut corners. You'll never have more than 8 people on your course. This gives you plenty of time with your instructor.
You won't be packed into a dusty back room, like a sardine. Our classrooms are spacious, comfortable and well equipped.
You learn best when things aren't hurried. You'll start your day at 9.30am, not 10am, so that your class can move at a relaxed pace.
3. WE SWEAT THE SMALL STUFF
We care about the details. Your time is valuable and we are careful not to waste it.
We take our time to ensure that everything is properly organised before you arrive. We don't leave things to the last minute.
Your day will be really productive and fun without the hassle and wasted time that you can find at other companies.
4. REAL SKILLS NOT CLASSROOM KNOWLEDGE
You are focused on becoming a fast, confident Excel user in your day to day work.
We know this. This is why our courses include so much time for you to practice what you are learning.
Real world skills are developed by guided practce and hands-on experience, not by listening to someone.

COURSE LOCATIONS
---
Our modern, air-conditioned training centres are in London and Guildford. They are very easy to get to wherever you are travelling from.
Our London training centre is in the heart of the City. It is a short walk from Blackfriars tube station and City Thameslink station.
Our Guildford training centre is very accessible from Guildford station. If you are driving, we have plenty of free parking.
We also offer onsite training across the UK. This means that we come to your offices to run the training. We do this on days that suit you and train a course that is specific to your exact needs.
| | |
| --- | --- |
| GUILDFORD CENTRE | LONDON CENTRE |
| | |
Excel Course Approach
---
Each of our courses is carefully designed to ensure that you leave a faster, more relaxed Excel user. Given how widely Excel is used today being a comfortable and capable Excel user is a key career skill for everyone.
Our courses are deliberately very hands-on. Whether you are a beginner tackling Excel for the first time, or an advanced user learning how to automate repetitive tasks using VBA, we believe this is the best way to learn.
Real skills are developed through guided practice. This reinforces learning and shows you how to apply what they are learning practically. Our exercises are carefully chosen to emphasise the key aspects of each lesson.
Excel's key strength is that is it so flexible and configurable. However, this presents a challenge to the inexperienced user. It means that Excel contains large numbers of options, often within nested menus. It is not unusual for a user to know that something is possible within Excel but not be able to find the relevant menu.
By encouraging you to work independently in Excel we allow you to become familiar with how menus are structured and where different options are accessed.
Uses Of Excel
---
Excel is used extensively in business. It has obvious uses in finance but is used far more widely to track and manage information.
It's ability to hold, manage, present and summarise information quickly and simply means it is used everywhere.
The ability for Excel VBA to be used to build custom function means that it can be used to very quickly automate repetitive functions. A typical example of this would be generating monthly or weekly reports and graphs.
Financial models that are used to forecast business cashflow are often built using Excel spreadsheets that can, on occasion, become very large. It contains a large number of very useful functions which automate the analysis of the output, including IRR, XIRR, NPV and DCF.
The Different Versions Of Excel
---
Excel is the spreadsheet function contained within the Microsoft Office suite of products. It is available within both Microsoft Office for Windows and also Office for Mac.
It has been used incredibly widely since it took over from Lotus 1-2-3 in the mid 90's.
The recent most used versions of Excel are:
Excel 2003:
This was the last version of Excel before the ribbon system was introduced. It is becoming increasingly rare to see Excel 2003 these days.
This update to Excel (from Excel 2000) introduced new Tables functionality and also allowed information to be saved and modified using the XML data format. This made Excel 2003 far more useful as it made importing data from other sources far simpler.
Excel 2007:
This version of Excel introduced the ribbon. This was a major change to the appearance of Excel and many users struggled with the changes initially.
The other key change was making individual spreadsheets larger so that they could contain over a million rows (previously 65,536 rows) and up to 16,384 columns (previously 256). Other smaller changes were made to Table to make them more easily configurable.
Excel 2010:
Excel 2010 was a refinement of Excel 2007.
The changes while meaningful were far less radical than the changes between the 2003 and 2007 versions. The key improvement was to security given the increasing use of Excel to distribute malware and viruses. Excel 2010 allowed you to preview a document using "Protected View'.
Changes were also made to the ribbon functionality to increase its flexibility and to pivot tables to make them more user-friendly. The number of formulas included within the program was also increased substantially.
Excel 2013:
This version is again more of a refinement and expansion of 2010 than a wholesale change.
There are multiple small changes and improvements throughout the program. Examples of new functionality include Quick Analysis, which creates tables very quickly and simply, and PowerPivot, which is a substantial expansion of the old pivot table functionality. PowerPivot allows very large externally held datasets (often held in Access or SQL databases) to be analysed using Excel. In doing this it moves to being a Business Intelligence ('BI').
Other Courses
---
Delegates interested in Excel training courses are also often interested in:
Further References 
---
Further information on Excel can be found at the following websites:
Wikipedia:    Excel Article
Microsoft:   Excel Homepage
You may find the following articles that we have written on Excel useful as well.
A Guide To Excel PowerPivot and PowerBI