There are a lot of project management software options out there. And, if you're like most people, you probably have no idea which one is right for you.
So, how do you choose?  Here's a quick rundown of Microsoft Project vs Planner – two of the most popular options – to help you make a decision.
Microsoft Project is a popular project management software that has been around for years.
It's a great choice for businesses that need a comprehensive and feature-rich tool.
However, it can be expensive, and it may be overkill for smaller projects.
Microsoft Planner is a newer option from Microsoft that is designed to be more user-friendly and affordable.
It's a good choice for smaller projects and businesses on a budget.
However, it lacks some of the features and functionality of Microsoft Project.
For more information on how to properly take advantage of the Project, view our Microsoft Project courses here.
Microsoft Project Vs. Planner – Overview
For individuals who use the Microsoft Office suite, Project is ideal for adding more project management features to their day-to-day operations. Because of its perplexing user interface and high price structure, this PM software isn't appropriate for everyday project managers.
Microsoft Project users arrange tasks, specify their duration, and include any necessary information for other users and project managers to follow.
A shared team calendar is a tool for keeping track of time spent on projects with one another or with the project manager. Microsoft Project allows users to develop their own calendars for one or many project tasks that everyone in the team project can see and use.
This is an excellent feature if project deadlines and task lists are too complicated to manage.
When you create tasks in Gantt sections or project board, you can set the duration for task completion. This enables you to assess the proposed project timeline and deadlines against the actual accomplishment time.
Microsoft Project offers two-factor authentication (2FA) as an option. 2FA is a type of multi-factor verification that allows you to confirm your identity using not just one but two or more factors. Microsoft Project is integrated with the Office 365 ecosystem and can take advantage of Azure's SSO capabilities.
When it comes to managing and tracking a project, Microsoft Project is a massive machine that can do nearly anything, but it appears to lack advanced collaboration tools. It's possible that Microsoft didn't want to develop redundant systems that were already available in their existing product.
If you're a Microsoft ecosystem junkie, you'll have all the components needed and then some to get your projects up and running. Creating Projects in the mix will undoubtedly help your project team, as long as they've been trained. Document storage can be handled using Microsoft Teams or a Dropbox (not a Microsoft) integration.
On the other hand, Microsoft Planner is a team task management software. It's part of Office 365 and is an online subscription service. Users can quickly set up new plans in a Kanban-board environment. Then, tasks can be made as cards and assigned to team members, who can arrange them into buckets or columns.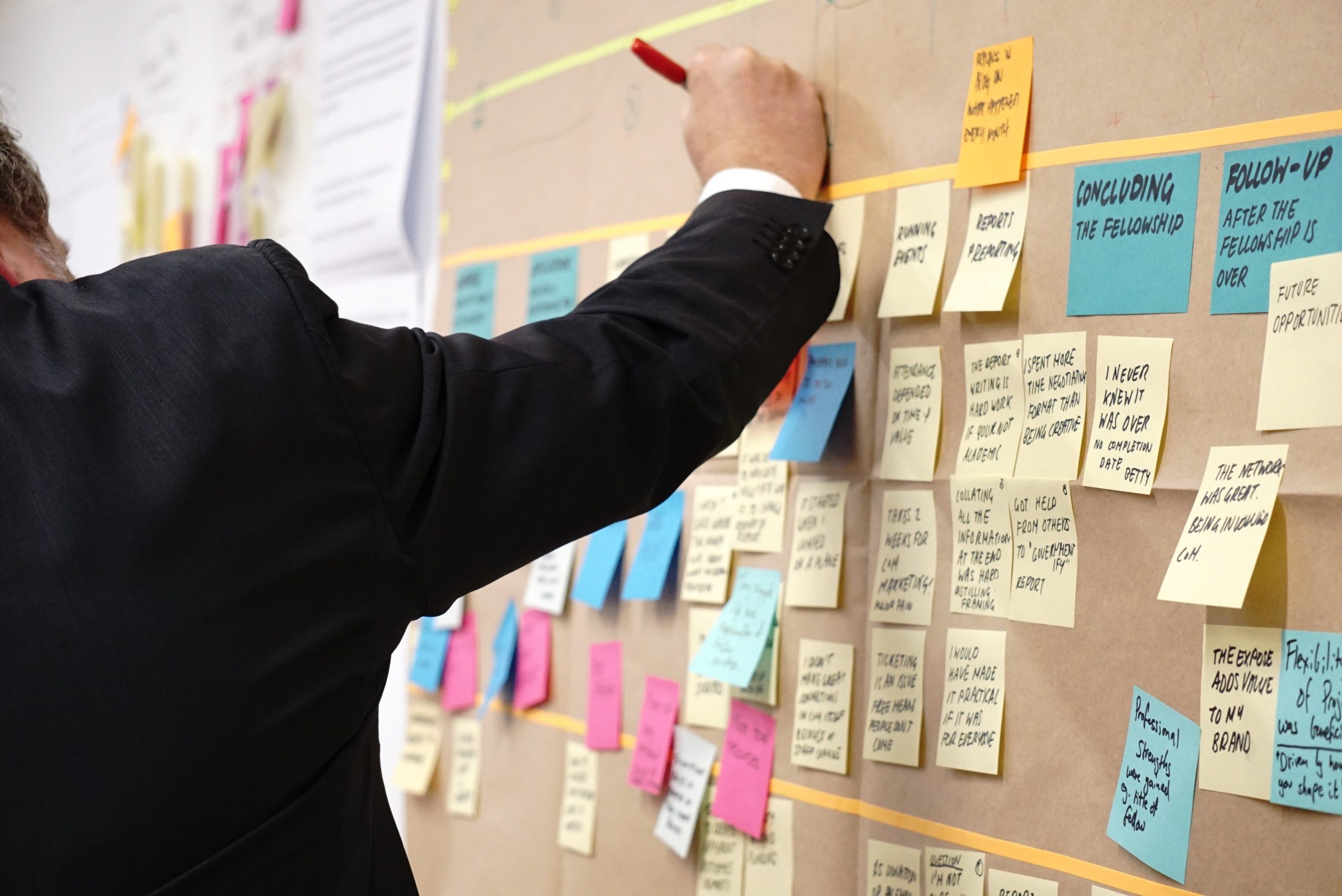 Microsoft Planner is accessible to users with an Office 365 work or school login. It's simple to begin a fresh plan. They can give it a name, restrict access (public or private), and add notes. Tasks can be quickly added to the To-do list or bucket after the plan is made.
A task can have a lot of information, such as a person assigned to complete the work, checklists, files, photos, or links. Team discussions, start and due dates, progress tracking, preview picture display/modification, and label are also available.
Then individuals can sort tasks into different buckets for the organization by adding more buckets and sorting them.
Planner includes a My Tasks view that displays all of the user's tasks and their status across plans. Teams have access to who is working on what because of the built-in visibility and transparency feature.
Team members can read and respond to comments on the task, as well as attach files, schedule events on the calendar, and take meeting notes.
Microsoft Planner can be used on a variety of platforms, including PCs, laptops, and mobile devices. It has a Charts view as well as a Board view that provides an overview of the plan's progress in a quick and colorful manner. They can use Group by and Filter tools to discover which tasks are delayed.
A Schedule view is a calendar view where users can see deadlines and project status and reschedule activities by dragging them around. They can also get email notifications and browser and mobile app alerts to keep track of progress.
How can you apply this to tasks that already have dependencies and lead times? Read here for more!
Cost
Microsoft Project is a more expensive option, with prices starting at $620 per license for on-premise solutions and $10 per user/month for subscription-based solutions.
Microsoft Project Standard Version 2019: $620 ( On-premise solutions )
Manage project schedules, costs, activities, reporting, and business intelligence using the installed desktop software.
Microsoft Project Professional Version 2019: $1,030 ( On-premise solutions )
Invoicing, payroll, and time tracking are all intact. Manage resources, online project syncing, track time, and so on.
Microsoft Project Server Version: Price negotiated with the client. ( On-premise solutions )
Project Online allows teams to collaborate and record time on assignments assigned to them.
Project Plan 1: $10 per user/month ( Subscription-based solutions )
Tasks, project status updates, kanban boards, and export projects are among the features.
Project Plan 3: $30 per user/month ( Subscription-based solutions )
All of the project management tools and features previously listed, as well as a desktop application, Gantt charts, task project financials, resource management, timesheets, and project road mapping, are now included.
Project Plan 5: $55 per user/month ( Subscription-based solutions )
All previous aspects, project reports, and portfolio analyses will be accessible.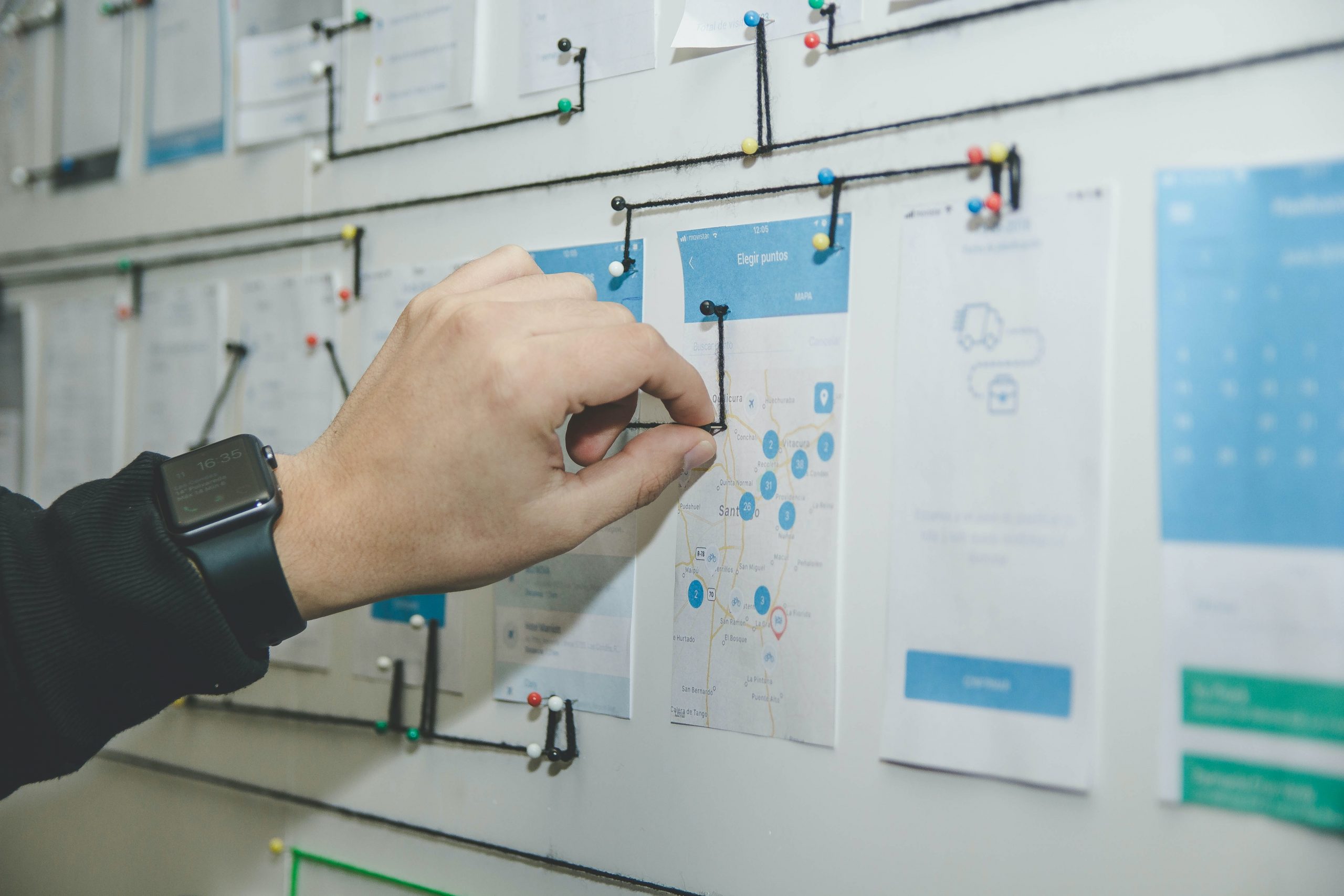 Planner, on the other hand, is a cheaper option, with prices starting at $5 per month.
Office 365 Business Essentials – $5 per month.
Office 365 Business Premium – $12.5 per month.
Microsoft Project and Planner are both popular project management softwares. They both have their pros and cons, but the cost is often a deciding factor for users. Microsoft Project is more expensive than Planner, but it also has more features and functionality.
Microsoft Project is intended for larger businesses and organizations with multiple teams working on projects simultaneously. The software offers robust and familiar scheduling tools for managing and tracking large projects.
Ultimately, the decision between Microsoft Project and Planner comes down to cost and needs. If money is no object, Microsoft Project is the clear winner. But if you're working with a tight budget, Planner may be the better option.
Do you want to try a more visual approach to managing your tasks? The waterfall method is a good choice!
Difficulty
Microsoft Project is a complex tool that can be difficult to learn and use. It's not always easy to find the features you need, and the interface can be confusing. However, Microsoft Project is a powerful tool that can help you manage projects of all sizes.
With Microsoft Project, you can create detailed plans, track progress, and collaborate with team members. Microsoft Project also offers a variety of resources to help you learn the tool and troubleshoot problems. While Microsoft Project can be challenging to use, the benefits of the tool make it worth the effort.
Microsoft Planner helps users organize and manage tasks. It is similar to Microsoft To-Do, but it is designed to be more user-friendly. Microsoft Planner makes it easy to create and assign tasks in the custom task boards, and the drag-and-drop interface makes it straightforward to use.
For beginner users, we recommend Microsoft Project because it offers more features and is more comprehensive than Planner. While Microsoft Project can be difficult to learn, the tool is worth the effort for those who need its robust functionality.
Advanced users may want to try Planner first to see if it meets their needs. If not, they can always upgrade to Microsoft Project later.
Small businesses or individual users may be able to get by with Planner. The tool is less expensive and offers basic project management features. However, users may eventually outgrow Planner and need to upgrade to Microsoft Project.
For further information on Microsoft Project, see here for an article on Cost-Benefit Analysis!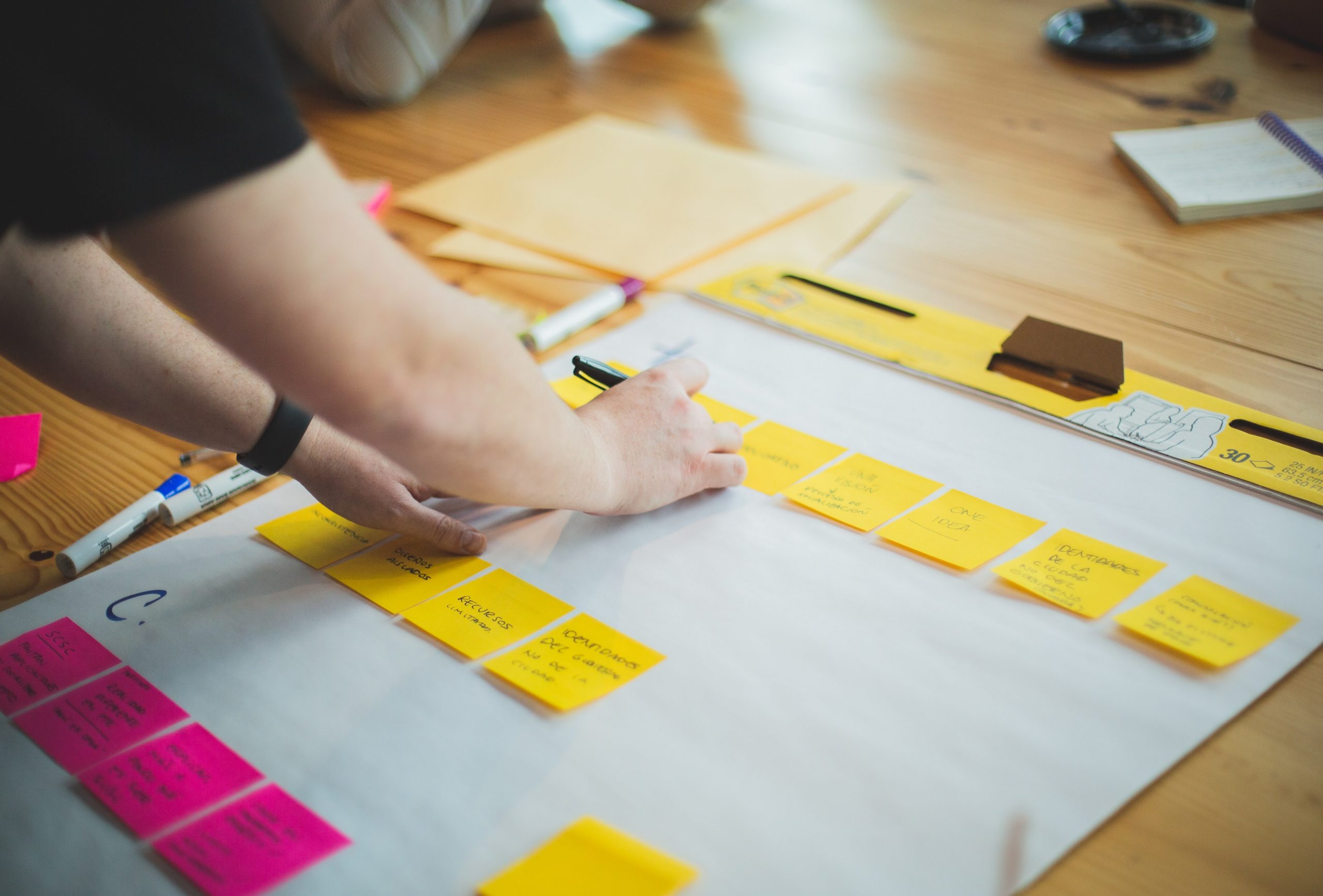 Pros And Cons – Microsoft Project
There are both pros and cons to consider when using Microsoft Project: Let's take a closer look at them.
This section will help you to decide if this is the choice for you, by clearly outlining what aspects of the software may affect you!
Pros
The Microsoft Project software works with the Microsoft 365 Office package. With Microsoft Teams, Skype, Power BI, and Sharepoint, Microsoft Project is also compatible.
Excel's ribbon interface is comparable to that of other Microsoft products. In terms of integration with Azure and other Microsoft platforms, Microsoft Project has never been easier.
With Microsoft Project installed on your computer or device, you can manage projects more efficiently and effectively than ever before. Businesses may use Microsoft Project to better organize their projects.
Microsoft Project is a flexible project management tool. You can use it for waterfall or agile methods. The software is equipped to handle simple and complex projects.
If you need to make changes to your project, Microsoft Project makes it easy to do so.
Microsoft Project has a feature called the "reports" feature. With this feature, you can create custom reports based on the data in your project.
You can also save these reports and share them with others. The reports feature is a great way to get an overview of your project and see how it is progressing.
Microsoft Project is constantly being updated and improved. You can trust that Microsoft Project will help you manage your projects effectively and efficiently.
Enterprise Resource Planning
The organization is the key to success in an IT company. Enterprise Resource Planning (ERP) is based on organizational abilities.
The Project is one of Microsoft's finest programs in this area. Microsoft project aims to manage activities and completion times, as well as assign them directly to teams, making it a great ERP solution.
There are no such things as timelines or graphs in this software. This tool isn't meant to be used with ERP systems.
Cons
Microsoft Project is not a free project management tool. The cost of the software depends on the version you choose. The Standard version starts at $620.00, and the Professional version starts at $1030.00. If you need to use Microsoft Project for your business, the cost can be a bit prohibitive.
Microsoft Project has a steep learning curve. The software is complex and can be difficult to learn. There are many features and options which can make it overwhelming for beginners. It can take some time to learn how to use Microsoft Project effectively.
Compatibility Issues for File Formats
Microsoft Project uses the proprietary MPP file format. This format is not compatible with other project management software. If you need to open or save your project in another file format, you will need to use a third-party converter.
Overabundance of unused features
For some users, the features in Microsoft Project are overkill. Many users never use all of the features and end up feeling overwhelmed by them. If you only need basic project management features, Microsoft Project may not be the right tool for you.
Looking for a tool to better manage tasks visually? Have a look at our article: Make Your Own Kanban Board in Microsoft Project!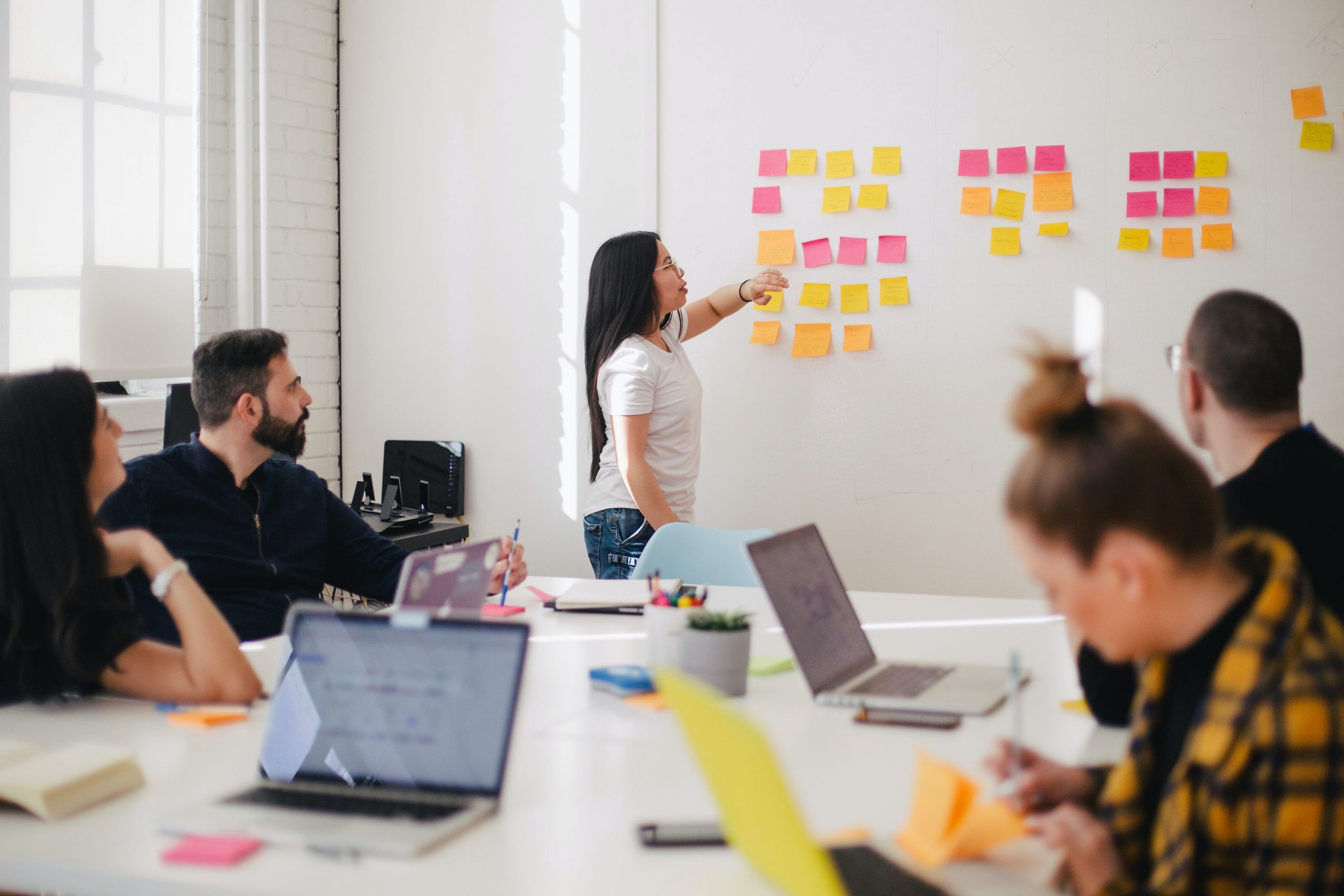 Pros And Cons – Planner
When using Microsoft Planner, there are pros and cons to consider: Let's look at them in detail.
Pros
Microsoft Planner is a simple and user-friendly task management tool. The interface is straightforward and easy to navigate. Creating and managing tasks is simple and can be done with just a few clicks.
One of the best features of Microsoft Planner is the ability to set up email notifications for tasks. This way, you can always be aware of what's due when and make sure that you never miss a deadline.
To set up email notifications for a task in Microsoft Planner, simply click on the task and select the "Email" option from the drop-down menu. Then, enter the email address you want to receive notifications at and select how often you want to receive them.
Microsoft Planner will then send you an email notification whenever the task is due or when it has been assigned to you. This feature is extremely helpful for staying on top of your workload and making sure that all of your tasks are completed on time.
Integration with Microsoft Teams
Planner integrates with Microsoft Teams, so you can easily add tasks to your team's Microsoft Team site.
The Planner will help you plan and manage your project. In Office 365, guest access is provided to users who wish to participate, either from inside or outside the organization. Consequently, guests are able to manage their tasks easily and effectively while working on the project.
Microsoft Planner is a very affordable task management tool. The Basic version is free, and the Pro version is only $5 per month.
This makes Microsoft Planner an excellent option for businesses on a budget or for individual users who don't need all of the features offered by more expensive task management tools.
Microsoft planner supports Agile development. Project management applications such as task plans and buckets are readily accessible with Microsoft Planner. Adapting to agile development with MS Project is straightforward. If required, the Merging Planner and OneNote projects can handle almost every aspect of a streamlined process.
Cons
Lack of advanced features
Planner lacks some of the advanced features offered by other task management tools. For example, you can't track time spent on tasks or set up dependencies between tasks.
If you need these kinds of advanced features, you'll need to look elsewhere.
Integration with Microsoft Teams can be buggy
While Planner integrates with Microsoft Teams, the integration can be buggy at times. For example, sometimes tasks that are added to Microsoft Teams don't appear in Planner or vice versa.
This can be frustrating, and it can make it difficult to keep track of all of your tasks if you're using both Microsoft Teams and Planner.
No support for Gantt charts
Microsoft Planner does not support Gantt charts. If you need to create a Gantt chart for your project, you will need to use another tool.
Conclusion
Microsoft Project is a powerful task management tool with a lot of features. However, it has a steep learning curve and can be overwhelming for beginners.
Additionally, the proprietary MPP file format is not compatible with other project management software.
Microsoft Planner is a simple and user-friendly task management tool that is integrated with Microsoft Teams.
However, it lacks some of the advanced features offered by other task management tools, and the integration with Microsoft Teams can be buggy.
So, which should you use? It is entirely up to you. If you need a robust program that has all of the bells and whistles, Microsoft Project is an excellent option.
However, if you just want something simple and user-friendly, Planner may be a better choice.