Adobe InDesign: How to change the bullet character on bulleted paragraphs.
Highlight the bulleted paragraphs with the Text Tool.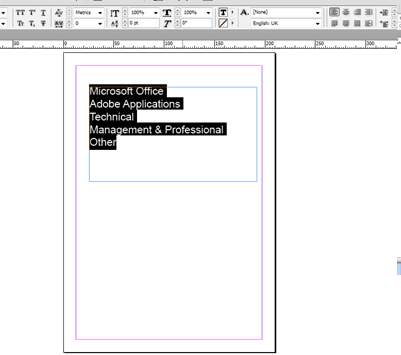 From the Paragraph Toolbar at the top of your screen, enter its pop-out menu from the far right edge.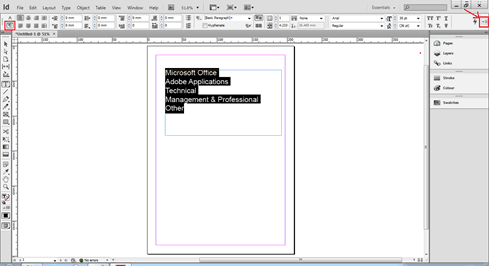 Select Bullets and Numbering.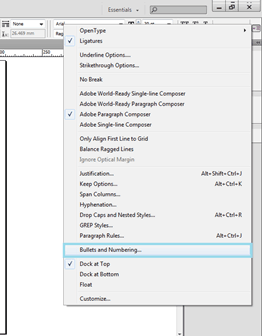 Add the desired character and adjust the indents as necessary. Select Preview to view the results.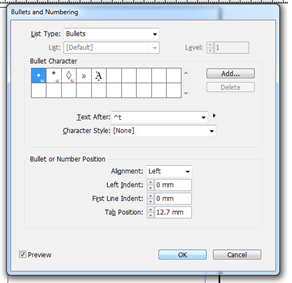 Finally click OK.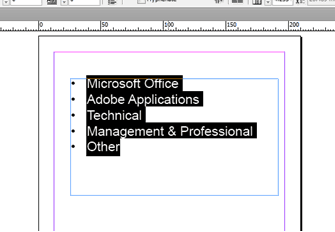 If you want to learn more about InDesign then take a look our InDesign Courses in both London and Guildford.
More InDesign articles to read:
Understanding Panels In InDesign