Microsoft Outlook: What is the To Do Bar?
The To do Bar is the panel on the right of the Outlook screen.  If it's not there it will need to be turned on! To turn it on you need to go to the View ribbon and select To do Bar button in the layout group.
Click on normal and the To do Bar will appear on the right of the Outlook screen.

You will notice the to do bar has three areas:  a date navigator on the top to open days in the calendar quickly.  The middle area shows upcoming appointments in your calendar.  The bottom area shows flagged items which could be appointments, tasks, contacts and emails and also any tasks.
The To do bar can be minimised by using the arrow in the top left currently pointing inwards.  To make the bar normal again, use the same arrow now pointing outwards.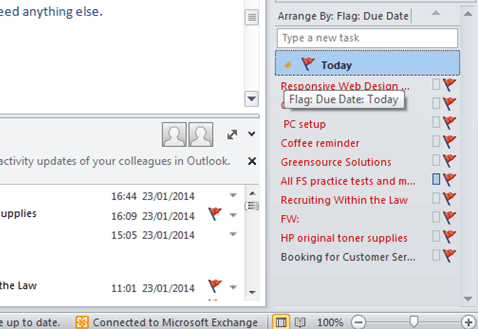 You can customise the look of the To Do Bar by selecting the To do Bar button in the view ribbon and choosing options.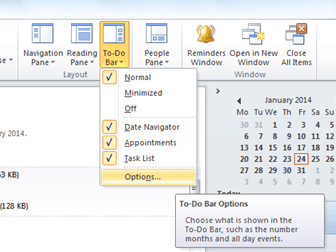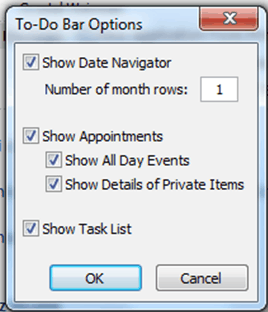 This explains the To Do Bar and how to use and customise it in Outlook 2010
If you want to learn more about Outlook, then attend one of our Outlook Training Courses.
More Outlook Articles:
How do I create a folder in my Outlook 2010 mail box?