How do I create a folder in my Outlook 2010 mail box?
– To create a mail box folder in Outlook 2010, right click on Personal Folders at the top of the navigation pane on the left of the screen, here.
– A right click or speed menu will appear.  Select new folder and the create new folder dialog box will appear.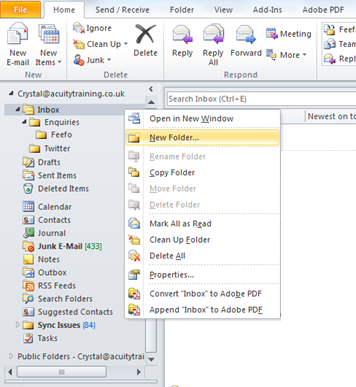 – The folder needs a name. It will contain Mail and Post Items.  Notice the personal folders title is selected in grey in the window underneath.  Click on ok.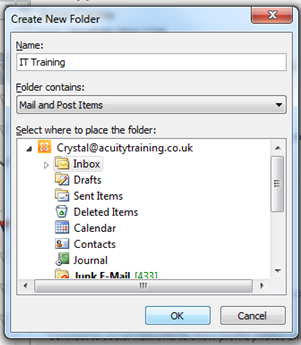 – You can now create a subfolder within the Folder.  To do this right click on the new Folder.  Select new folder and name the folder.
– Notice this now appears underneath the training folder which now has a black arrow.  This is used to collapse and expand the folder.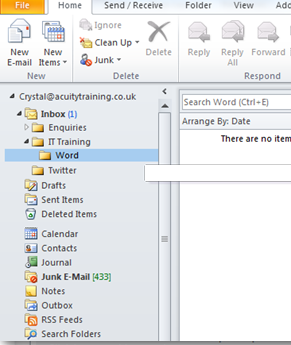 This is how to create mailbox folders in Outlook 2010.
If you want to learn more about Outlook, then attend one of our Outlook Training Courses.