Microsot Outlook: How to turn on Automatic Reply
If you are going to be out of the office for the day and you need to let others that are emailing you know then it is handy to set up an Automatic Reply.
First you need to go to the 'File' tab and click on the 'Automatic Replies' button.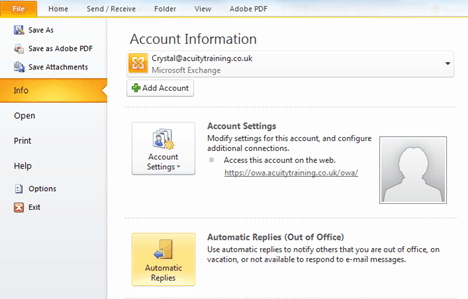 Here you need to tick 'Send automatic replies' and then you can insert your automatic reply message, maybe to let people know where you are and who to contact while you are away. You can also select the start and end time for you automatic message.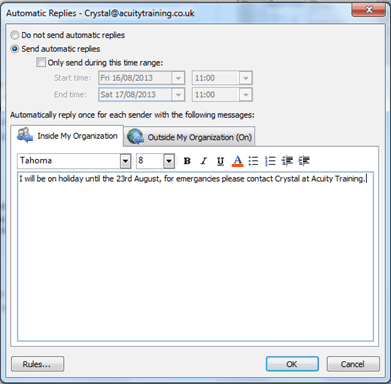 Click 'OK' to finish
If you want to learn more about Outlook, take a look at our Outlook training courses.
More Outlook articles:
How to turn off MailTips in Outlook