Author Note: This is a guest post by Nick Marchek.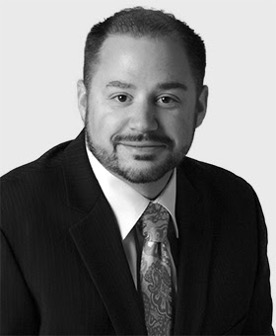 Nick is a Building Information Modeling (BIM) Specialist at Microsol Resources, a platinum Autodesk partner.
He has a bachelor's and a master's degree in architecture from Pennsylvania State University.
He provides consulting, training, technical support, model and implementation services to their architectural and building engineering clients.
Nick is an Autodesk Certified Instructor and Revit Architecture Certified Professional.
In my years working as a drafter and designer for a number of architecture businesses as well as an AutoCAD consultant at an AutoCAD reseller I've learned a huge number of really useful tips and tricks.
The list below gives my top productivity tips across the three key areas of AutoCAD. You can teach yourself or attend some AutoCAD training. Either way, it's worth taking time to master these things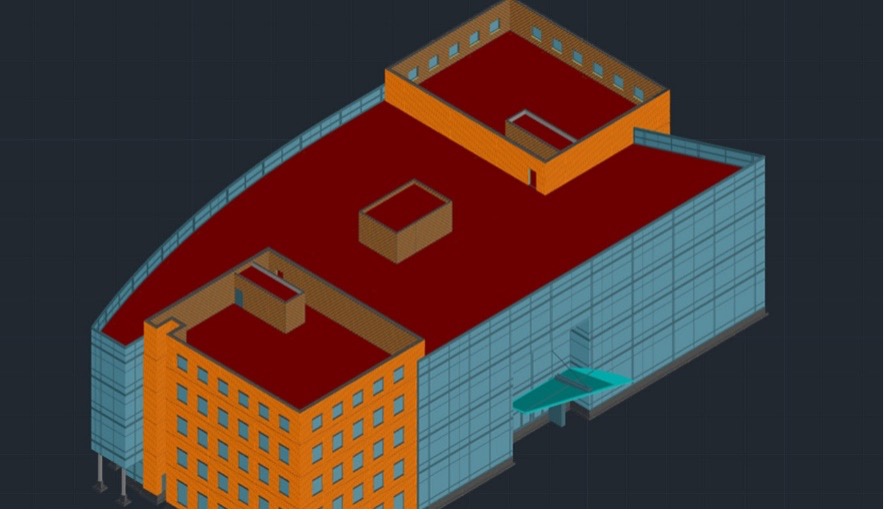 1. AUTOCAD SHORTCUTS & COMMANDS:
No AutoCAD 'tips & tricks' article would be complete without covering shortcuts and commands.
I don't have much to add on shortcuts other than recommending that you take the time to learn them! They really do make a big difference to your productivity. The best resource is this AutoCAD Shortcuts Guide or this guide AutoCAD for Architects.
You can also create your own shortcuts or modify existing shortcuts and commands. Again AutoCAD offer a great guide: Customize Shortcut Keys.
Let's look at some "command aliases" that I also think you'll find very helpful.
SELECTIONCYCLING (System Variable)
This allows you to select overlapping objects easily.
By setting the value to 2, once you have made a selection, a menu will appear containing a list of overlapping objects where you can select the object you want from the list. By setting the value to 1, only the overlap icon will appear, letting you know there are overlapping elements but no selection menu.
BURST (Express Tool)
This explodes the selected blocks while preserving the block layer(s) and converting the attribute values to text.
It is especially helpful if/when exploding blocks, but you want to retain the original layer definition and style.
CHSPACE (Command)
This transfers selected objects between model space and paper space, or vice versa.
Useful if you document in both model and paper spaces.
QSELECT (Command)
This creates a selection set allowing you to filter by object type and properties.
For example, if you need to filter out any line types in your file, you can choose which one to isolate so that you can modify, edit, or delete them from your drawing.
TXT2MTXT (Command)
This converts or combines multiple text objects into a single Mtext unit (note: if possible, the text size, font, and colors are maintained in the combination process).
ISOLATE | HIDEOBJECTS (Command)
ISOLATE will hide all objects from the drawing area except the selected objects.
HIDEOBJECTS works similarly to ISOLATE, but it will instead hide the selected objects in the drawing area.
Using UNISOLATE or UNHIDE will bring back all of the hidden information.
I would be remiss if I did not mention some performance-related commands.
AutoCAD file issues are not uncommon. So, I wanted to provide a handful of useful commands when performing maintenance on your files or trying to recover corrupted files.
PURGE (Command)
This removes unused items such as layers, blocks, and dimension styles from the drawing. It helps slim down your file size if you see performance issues and have unnecessary information in your file.
PURGE | REGAPPS (Command)
This is similar to the PURGE command above, but goes a step further and removes unused named objects that may be nested in Mtext objects or blocks that PURGE will not remove.
One such category is REGAPPS, which are "unreferenced registered application IDs" (see link for more info) that can cause performance issues.
AUDIT (Command)
This evaluates the integrity of your drawing and removes errors.
It is good for file maintenance to run the AUDIT command on a reasonably frequent basis.
RECOVER (Command)
Similar to AUDIT but used on drawings that are corrupted to the point where you cannot open the file.
This command will repair and then open the damaged drawing file.
OVERKILL (Command)
This removes overlapping, duplicate, or unnecessary objects and geometries from the drawing.
WBLOCK (Command)
This saves selected objects (or converts a block) to a new drawing file.
This is often used when you see that a file is corrupted as the command will (hopefully) select the information you want to keep while leaving behind any unwanted information causing issues.
EXPORTTOAUTOCAD (Command)
This creates a new version of a drawing file with all proxy AEC objects exploded into basic objects.
If anyone has ever seen this error message, it can sometimes lead to file issues. The new version of the drawing loses the intelligence of the custom AEC objects, but the resulting files can then be accessed in earlier versions of the product (or can clean up a drawing if the proxy AEC objects seem to be causing issues).
These commands are just the tip of the iceberg but far and away the ones that I've used the most over the years.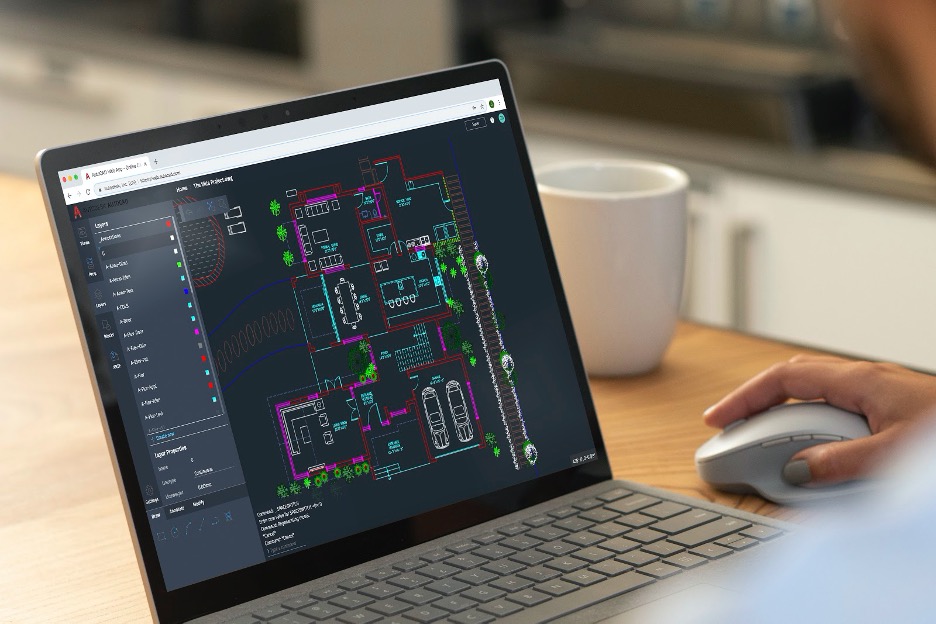 2. AUTOCAD ACCESS OPTIONS & TOOLSETS:
AutoCAD itself is often referred to as "vanilla" AutoCAD.
The software comes in a couple of different forms and can be accessed in different ways. Learning to use the specialized toolsets or mobile option, AutoCAD will give you the flexibility your need for things like real-time presentations and design changes. It is worth learning how to access them.
SPECIALIZED TOOLSETS
With the release of AutoCAD 2019, also known as "One AutoCAD," Autodesk has moved away from the separate 'vertical' cad program subscriptions (i.e., Architecture, Electrical, Mechanical, MEP, etc.) and had now provided access to "specialized toolsets" for each discipline within the same subscription of AutoCAD.
In other words, there is no longer a need to purchase different AutoCAD products depending on your industry. Your subscription to AutoCAD contains both the "vanilla" version of AutoCAD and various industry-specific specialized toolsets that are available for download.

Note: Civil 3D has remained a separate product outside of the new offering.

AUTOCAD MOBILE APP
Included in AutoCAD subscriptions is the "Mobile App."
By downloading the app to your mobile device (Android & iOS), you can access drawings from a free Autodesk cloud storage account or other cloud storage sites to view, edit, create and share your drawings.
This is great for field or remote work and presentations. You can download drawings to your device and access them even if you are without Wi-Fi.
AUTOCAD WEB
With no installation required, you can view, edit, and share AutoCAD drawings via a web browser (with an Autodesk account). This allows for an even more flexible option than installing software on a mobile device.
While both flavors of AutoCAD mobile access have limitations, the ability to open, edit, and share drawing files from anywhere can undoubtedly help review issues and promptly present information.
3. AUTOCAD DATA MANAGEMENT
Data is an important part of the design process and is becoming more critical as newer, and more advanced tools are available.
Below are a handful of useful tools and functionality associated with them that should help streamline your workflows.
EXTERNAL REFERENCES
Most AutoCAD users are familiar with xRefs, and the ability to insert another drawing file into your file, where any changes made in the xRef file itself will be reflected automatically in the current drawing.
Once you have done this, you may notice that by introducing xRefs into a drawing, the Layer Manager will start to get a little messy.  The default operation lists the layers from an xRef using the filename first by default, thus interrupting the layer list.
You can better organize your Layer Manager by changing the name of the xRef in the External Reference palette, which can then group all xRef layers together at the bottom of your Layer Manager. To see how to do this, please visit this video.
BLOCKS vs. GROUPS
There is often confusion about the difference between "Blocks" and "Groups" in AutoCAD.
There are situations where each is better, but I think blocks are used more widely.
Blocks contain objects that can only be manipulated as a collection of objects. The block is defined outside of a file, and once inserted, any changes in the "block editor" will permeate through the file.
A group is a saved set of objects within the drawing file that you can select and edit together or separately as needed.
To think of this in another way, blocks are more permanent in that you want to use blocks for elements in a drawing that, once changed, you would wish to change throughout the entire file (think of a door that has been changed from a 30" x80" door to a 32" x80" for the entire plan – blocks allow you to make the change in one door block and it is permeated through the entire file).
Whereas groups are more unique and can often change (think of a grouped table and chairs that only happens once in your plan – groups will allow you to edit the group and move the chairs to different positions around the table, and once saved, you can move the table/chair group around the plan as a whole).
ETRANSMIT
We have all have issues when sending drawings to consultants, owners, or even other team members.
One of the most common reasons for this is that they do not already have other files that may be xReferenced, or they may be using unique font styles, or even a custom plot style?
Without that information for the file that you've sent them, whoever you are sending the drawing file to will not be able to replicate your graphical or print settings.
eTransmit allows you to create a package that bundles all related dependent files such as xRefs, font styles, and plotter configuration files together and send them across as one.
SHEET SET MANAGER
The Sheet Set Manager allows you to organize and maintain your drawing layouts, file pathing, and project data all in one location.
If anyone out there has been using Revit, and is familiar with the Project Browser in Revit, you will know the power of being able to keep your views and sheets organized all in one location.
At its most basic, the Sheet Set Manager can be used to take your drawing files and organize them in the order that you would like to see them.
However, the Sheet Set Manager is a powerful tool that can allow your team to work successfully in a more collaborative way.
For example, the best practice is to have one sheet drawing (.dwg file) for each sheet in your set so that multiple users can work on different sheets simultaneously, thus better collaboration. Learning to do this when working in a distributed team can improve productivity substantially.
For a more in-depth overview of the Sheet Set Manager's power and associated workflows, please see this Autodesk University class from 2019: Managing Your Sheets with the Sheet Set Manager.