Adobe Productivity – 69 Experts Reveal Their Top Tips
[ssba]
Adobe Creative Cloud is awesome. If you can imagine it you can create it. From photo editing and vector images through to audio and video editing, and everything in between, it's all in there.
All that power comes with one issue. It's also huge.
If you're not an expert user, the odds are that you are not doing things the most efficent way.
To learn how the pros use Adobe CC we reached out to 69 professionals that use Adobe products all the time and asked them:
What Is Your Top Adobe Productivity Tip?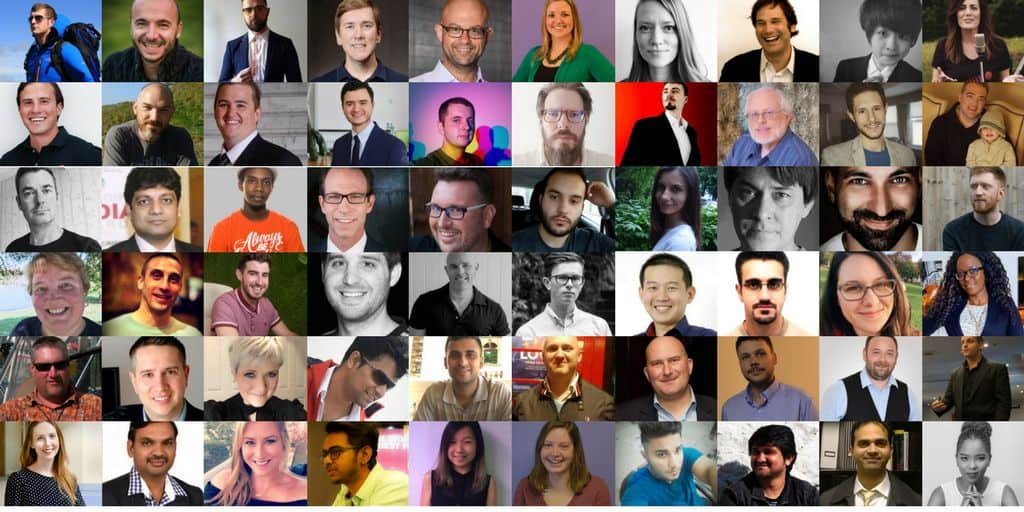 These guys and gals are Adobe power users. Web designers, photographers, illustrators and bloggers they all use Adobe each and every day.
We wanted to find out the tricks that they use every day which means you can benefit from the InDesign courses and Photoshop training that they've done.
From favorite plugins to keyboard shortcuts that they use all the time (and most other people don't know about) to workflow tips for working with multiple files they told us exactly how they do it.
The Top Three Tips
We got three tips overwhelmingly from our group.
1. Learn Shortcut Keys
The most popular recommendation is to take the time to learn the shortcut keys, whichever application you are using. It speeds up your work enormously.
2. Using Actions In Photoshop
Actions is to Photoshop what macros are to Excel. Use Actions to automate repetitive tasks. Actions in Photoshop allows you to record a set of steps which Photoshop will then repeat when you trigger that action. This can be a huge time saver.
Actions are an advanced tool in Photoshop. They can save you huge amounts of time if you are working with large numbers of files. Creating and managing Actions is a topic during our Advanced Photoshop CC classes which run monthly in London and Guildford.
3. Take The Time To Set Up InDesign
We got lots of different InDesign tips, however, they all fall into the broad category of "take the time to customise your InDesign set up". Resist the temptation to dive into your project. Taking 10 minutes to set up your page templates, master styles etc before you get started will pay huge dividends.
For those looking to get to grips with these skills in more detail, customising your InDesign set up is covered during our suite of InDesign classes that we offer in London and Guildford. It really is worth taking a little time to learn to set up InDesign and your documents properly given the amount of time you will spend working in InDesign.
Finally, before we get started. Got an Adobe tip you want to share? We'd love to hear it. Drop it in the comments below, or tweet us @acuitytraining .
---
Adobe InDesign Tip – Quick Apply
Quick Apply is my all-time favorite InDesign productivity feature because it offers the fastest way to apply menu commands, scripts, styles, and more. Here's how to use Quick Apply to format text: Place your cursor in the text you wish to format. Press Command+Return (Mac) or Ctrl+Enter (Windows) to open the Quick Apply panel.
Now you can type a few characters of a style name (they don't have to be the first characters). If more than one style appears in the list, you can press the Up and Down Arrow keys on your keyboard to navigate through them. Then, press Enter to apply the selected style, Option/Alt+Enter to remove all local overrides and apply the style, or Option/ Alt+Shift+Enter to remove all local overrides and character styles before applying the style.
If you're not sure which style you want to apply, press Shift+Enter, which applies the style but leaves the Quick Apply window open. Press Esc to close the Quick Apply panel without making any further changes. Once you get the hang of it, try using Quick Apply to launch scripts, find obscure menu commands, and apply object styles. If you're like me, you'll wonder how you ever got along without it.
Adobe InDesign Tip – Object Styles
This is my secret weapon in becoming ultra efficient with InDesign. For me, it's about reducing my clicks. No document should be built without using proper Paragraph and Character Styles to create a consistent document that is built quickly. Object Styles allow for the same type of streamlined workflow with relation to objects.
But, what you may not realize is that you can nest in a paragraph style into the object style! This means that with one click, you can style a box and the text inside of it! If you want to be an object style rock star, set up your paragraph styles with the "Next Style" function and then in your object style, check that little box — "Apply Next Style" and watch the magic happen.
If you create your Object Style by clicking on an object (with the Selection Tool active) and then create a new object style based on the selection, be aware that by default, the "Paragraph Styles" section of the Object Style Options window is ignored (there is a dash in the check box). You need to activate that function by clicking in that checkbox so you see a checkmark. Otherwise, the Object style will not use the paragraph style.
Adobe Premiere Pro Tip – Integrating With Dropbox
Recently, I was approached to co-direct an X-Men fan film. The project, entitled "Rain," was funded through Kickstarter for a mere $20,000. The script was full of action, emotion and stylish set pieces. To deliver this on such a small budget, we had to pull a lot of favors and think outside the box. The shoot went amazingly well and we soon found ourselves in post production.
My directing partner, Zane Rutledge, was handling all of the FX in After Effects and I was handling the edit and sound mix in Adobe Premiere. We needed a workflow that would enable us to work independently, but automatically update the project files so that we both would always be working on the most current version of the edit. Our solution was to clone the entire project on two hard drives. Zane took one and I took the other.
Then we linked all of the cache folders, FX folders, source folders — pretty much everything — on Dropbox and assigned the Dropbox folders to the drives. If Zane worked late into the night on FX shots then, via the Dropbox link, they would all be linked to the Premiere timeline and waiting for me in the morning. Likewise, if I worked through the day importing new sound FX or making an updated cut, all of those changes would be waiting for Zane when he logged back onto the project. Connecting all of our Adobe Premiere project files via Dropbox was exactly the hack we needed to provide a smooth and seamless editing process and put the finishing touches on "Rain."
Adobe Premiere Pro Tip – Templates
My favorite Adobe Productivity hack is for Adobe Premiere Pro: TEMPLATE EVERYTHING YOU CAN!
Within Adobe Premiere Pro I edit online videos nearly every day and what has been absolute time saver is creating presets and templates for different types of projects. Knowing that I have color presets made from the Lumetri color panel based on what type of camera I'm using and whether I shot in my office is helpful.
Also having assets that I've made in advance for overlays, transitions and social media lower third graphics and YouTube End Card Screens, means that I have consistency across my videos without having to really think about the process. It makes my videos better while saving me time and reducing stress when it comes to working back to back on projects.
I store my most used assets in my Adobe Library via Creative Cloud to simplify things.
Adobe Photoshop Tip – Smart Objects
The Smart Objects function in Photoshop is extremely useful when creating retina images for mobile and web as you can use the hi res file saved as a smart object and resize for different devices as required.
They are especially useful for print, when creating graphics like multiple book covers which need to be transformed onto an angled surfaces.You can create the flat artwork, Transform the object onto the book cover and then when you want to change the cover, simply open the Smart Object again and paste the cover into the file. The transformed image will then be updated on the book cover.
Photoshop – Generate Image Assets
This feature allows you to create multiple image sizes for web in a single document. Using images saved in folders under the layers palette you can instantly save out multiple image sizes, compressed at different ratios and named as required.
You can even save out 2 versions of the same image for retina/hi def.
Adobe InDesign Tip – Style Sheets
Style sheets are the most helpful, time-saving tools that make formatting text simple. You assign specific text attributes once, and then apply those over and over with a click or, even better, a keyboard shortcut. If you change the style sheet after use, it updates all the pages within the document with the revised attributes.
Adobe InDesign Tip – Master Pages
Using Master Pages to populate the working page with standard elements such as page numbers, headers, footers, text boxes, and main column widths. Generating additional master pages for each working page type required, using the default master as a base for them.
Adobe InDesign Tip – Large Pasteboards
If shuffling multiple elements on a page, change document size to 2000x2000mm in Document Setup, draw an object and move it to the very edge of the pasteboard in all four directions. Then resize the document back to A4. You now have large pasteboards.
Adobe Photoshop Tip – Rubber Bank Option
We work a lot with Photoshop, so here are my top three productivity tips for Photoshop.
1. To see an interactive preview of your next curve before you add it with the Pen Tool, go to your Options Bar and click Geometry options dropdown (next to Auto Add/Delete) and check Rubber Band. This will help give you an idea of how your curve will behave when you're plotting anchor points.
2.There are two steps to hide your cropped area instead of deleting it. First, make the Background Layer editable by double clicking it and hitting OK. Next, grab the Crop tool and drag a crop window; instead of applying the crop, check Hide in the Options. This will allow you to re-crop at any time by dragging outside the window to reveal the previously cropped areas.
3. Instead of clicking on the Layer Group icon, highlight several layers and either drag them to this icon or hit Cmd/Ctrl+G. If you click on the icon, you'll have to add layers to the new group manually. This shortcut will save you some time.
Adobe Tip – Learn The Keyboard Shortcuts
I absolutely love Adobe Audition's Keyboard Shortcuts. As a professional voiceover talent, I use Adobe Audition daily during the work week to record TV and radio commercials as well as corporate narrations, eLearning, medical projects, and more. Thanks to Keyboard Shortcuts, I've created ways to cut breaths, label files, EQ, save and export with simple two-key commands.
My voiceover recording sessions are scheduled in 1-hour windows back to back, so having the ability to edit my files down and get them exported to the client in a timely matter is essential to my bottom line. Thanks to Adobe Audition's Keyboard Shortcuts, I can make that happen.
Adobe Audition is a vital part of my audio chain, and I could not operate KB Voiceovers without it. When I started my business and was researching what recording software I should install in my professionally-equipped home studio, a VO client recommended Adobe Audition and showed me how to use it, including how Keyboard Shortcuts could save me a ton of time and effort.
Needless to say, I'm a huge Adobe Audition fan.
Adobe Photoshop Tip – Use Actions To Automate Repetitive Tasks
I publish a lot of images weekly and every online platform or customer requires a different format. Since optimized sharpness and the level of detail is crucial, I take advantage of photoshop actions. My open psd work files are all in 300dpi somewhere above 30 inch – ready for print. How do I now get a square image optimized for Instagram, a full-screen landscape for 500px, a printable CMYK file and 5 other different formats and sizes done with just a couple of clicks?
Easy:
Create a new Photoshop action. Flatten the image, insert a breakpoint to set your predefined crop to match the required size, adjust sharpening, set color profiles if required, save in a predefined folder and go back to original size for the next format.
The only thing I manually do is setting the crop. Everything else is running on autopilot.
This saves me a good amount of time and many repeating clicks.
Photoshop actions, in general, are pretty easy to create. They can repeat specific processing on an unlimited amount of images and save a psd file for you while you can take care of other tasks.
Play around with it – it`s a real time saver.
Shangara Singh – Examaids 
Adobe Photoshop Tip – Use Keyboard Shortcuts To Become More Productive
If you are working with text in Photoshop, following keyboard shortcuts can improve your productivity:
TO ALIGN TEXT, DO ONE OF THE FOLLOWING:
To left align text, press Ctrl+Shift+L (Windows), Command+Shift+L (Mac OS)
To center align type,press Ctrl+Shift+C (Windows), Command+Shift+C (Mac OS)
To right align type, press Ctrl+Shift+R (Windows), Command+Shift+R (Mac OS)
TO KERN AND TRACK TEXT, DO THE FOLLOWING:
Enter the cursor between the letters you wish to kern.
Hold down Ctrl+Alt (Windows), Command+Option (Mac OS) and then do one of the following:
To decrease the space between the letters, press the Left Arrow key (located by the numeric keyboard)
To increase the space between the letters, press the Right Arrow key
TO TRACK A RANGE OF WORDS, DO THE FOLLOWING:
Highlight the words you would like to track
Press Ctrl+H (Windows), Command+H (Mac OS) to hide the highlight
Hold down Ctrl+Alt (Windows), Command+Option (Mac OS) and then:
To decrease the space between the highlighted words, press the Left Arrow key
To increase the space, press the Right Arrow key
TO CHANGE THE AMOUNT OF LEADING, DO THE FOLLOWING:
Select the lines whose leading you want to increase or decrease
Hold down Ctrl+Alt (Windows), Command+Option (Mac OS)
Press the Up Arrow key to decrease the space or the Down Arrow key to increase the space
CREATING LUMINOSITY BASED MASKS
Luminosity based masks can be useful for modifying adjustments and/or protecting highlights or shadows when making the adjustments. To create a luminosity mask do one of the following:
Based on the composite channel, press Ctrl+Alt+2 (Windows), Command+Option+2 (Mac OS)
Based on the red, green or blue channel, press Ctrl+Alt+3, 4, or 5 (Windows), Command+Option+3, 4, or 5 (Mac OS)
Control-click (Windows), Command-click (Mac OS) on an individual channel in the Channels panel
Then while the selection is active, add an adjustment layer (for example, Curves), or click the Add Layer Mask icon in the Layers panel to add a luminosity mask to the active layer. You can, if required, inverse the selection before adding the mask by pressing Ctrl+Shift+I (Windows, Command+Shift+I (Mac OS)
EASY METHOD FOR TURNING LAYER VISIBILITY OFF/ON
When working with multiple layers, you often want to toggle the visibility off/on to the effect of the active layer. Instead of clicking the eyeball icon in the Layers panel, press Ctrl+Comma (Windows) or Command+Comma (Mac OS).
QUICK METHOD FOR CLONING DETAILS WITHOUT USING THE CLONE TOOL
Sometimes you want to clone out text, as an example, on a gradient background but it can be difficult or fiddly Here's a handy tip: make a selection of a clean area (i.e., without text) and then hold down Ctrl+Alt (Windows) or Command+Option (Mac OS) and then press the Left/Right Arrow key to clone over the unwanted text. Note: It will eat up lots of history states, so be aware.
Adobe Photoshop Tip – Text Layers
I love to add dimension and outlines to Text layers. In the Layer palette, click on the text layer, and then click the Effects tab. You'll see a pull-down menu of different text effects. I frequently use one of the elements under Bevel or Complex to add depth and interest to my font. The Strokes option lets you outline the text.
Adobe Acrobat Tip – Adobe Export Pdf
This cloud-based subset of Acrobat exports a PDF to other formats. I paid a nominal fee (~$24) for a year's usage and can export PDFs to Word, Excel, and other formats.
In my business, I narrate audiobooks from a PDF. I need to be able to highlight the PDF with pronunciations and other info to help me during the recording sessions. However, I often receive PDFs and Word documents that are image-based and cannot be annotated in my software. This site converted a Word document full of images to a PDF with editable text!
Adobe Illustrator Tip – Use Steps
It is often a very tedious job to change the text or correct the spelling in an already created effect. We would in this example explore how through AI only we can change the text in an effect in a very easy way.
The first thing we should remember while creating a text effect is we would never break the text. Other wise the change can not be possible in an easy way.
In this example we have created a text effect with the text 'Test' and we would change into something other than this.
We have decided to change the text to "ROBO'
The first step is:
Select the grouped text effect ( the original text needs to remain grouped). Go to 'Edit' option, select 'Find and Replace' option. Type the original text that is to be changed in the 'Find' box and type the desired text in the 'Replace with' box. Click 'Find' button.
In the next step select 'Replace All' button and then click 'ok'. The text gets changed. After changing the text the effect remains the same as before.
Adobe Illustrator Tip – Export Images Into Photoshop Without Losing Your Layers
When creating graphics in Illustrator and exporting them to Photoshop the layers often get merged into one making it really difficult to edit. This video explains how to successfully export and keep the layers.
As the sole designer in a growing marketing agency, I have to find ways to accelerate my workflow. Although the biggest influencer in how fast I work is the true crime podcast I listen to, I have discovered a few tricks on Adobe that help me meet those deadlines.
Adobe Photoshop Tip – Smart Object and Export as Layers
One of my recurring tasks is making display ads for our Digital Ads department. I'll usually have to make 10 ads in 5 different sizes. That's 50 files. And while you could create 50 Photoshop documents, I prefer to do each set in one file. To do this:
Make rectangles in your desired ad sizes (U on your keyboard)
Convert each of them to a Smart Object (there's no shortcut for this but you can always create one on Edit > Keyboard Shortcuts)
Double click your Smart Object and create your ad, Command+Save.
Once your ads are ready on your Canvas click File > Export > Layers to Files > Select PNG as your file type and check Trim Layers.
Click Run and Photoshop will export all of your ads.
Adobe Tip – Using Adobe Libraries
Adobe CC Libraries has been a game changer for me. Sometimes, as designers, we like to stick to what we like and what we know. For me, that meant keeping a printed sheet on my desk with all of my client's color codes and fonts. It also meant keeping a bunch of folders with logos and brand identity elements. On Adobe Libraries I can keep all of this in a single place and where I actually need it. And whenever I collaborate with someone I can just invite them to use the library instead of printing another color sheet for them.
Adobe Photoshop Tip – Load Files to Stack
This is a very simple and elegant one. More often than not, you'll need to stack a bunch of photos or assets into Photoshop. While it might seem easy to drag, drop, and place two, three or 5 files, it becomes an awfully lengthy task to stack 20 high-resolution images. Adobe simplifies this with automation. Go to File > Scripts > Load Files into Stacks. Then just click Browse, select your files and click Ok. That's it.
Adobe Photoshop Tip – Learn The Shortcut Keys
I use a lot of Adobe Photoshop, and some of the very basic shortcut keys I use are the ones to open a New/Existing file using Ctrl + N or Ctrl + O. In that, I also use the save preset option for some standard image sizes I work with. This enables me to quickly open new files with the resolution and image size that I want, without having to type in values every single time. Ctrl+Shift+N to create a new layer. Spacebar, to use the hand tool to move around the image,
I also use the alphabet keys to switch between very commonly used tools on Adobe Photoshop. Some of the most frequent ones that I use are – L for Lasso and Shift+L for its variations, V for move tool, M and Shift+M for Marquee and it's variations, B and Shift+B for Brush and it's variations.
A lot of the images I process go to websites, so I use the Ctrl+Alt+Shit+S to directly open a Save for Web dialog box, which optimizes images for website use. Another important feature I use often is Action recording and automation. I do a lot of level adjustments to images, it works great when all the images have been clicked by the same device with the same image settings. I perform all the processing I want to do on one image, photoshop records all the actions performed, and then I can apply that action to a batch of images. I've saved hours of my time by doing this. This feature can be used for any action on Photoshop, even to save or rename files etc.
Adobe Photoshop Tip – Change Brush Tool Size
I've been pals with Adobe since day one, but have to admit; I needed some time to adjust to InDesign because I originally worked in QuarkXpress. That said, I still use Photoshop for everything image-wise. I use Adobe Photoshop on a daily basis to create high-quality content and artwork for my clients. I combine artsy brushes, bought online – try sellfy.com – and experiment to create exciting backgrounds with a random image and gaussian blur until the object is almost gone. Then I add noise, art brushes. I add vector illustrations I have made in Adobe Illustrator and export onto a new layer. I use Liquify Filter and Warp to make the composition flow better. I like going deep into details and hide areas with a textured brush on Layer Mask and play around with hue/saturation and Levels.
A lot of my clients take pictures with their smartphones to use on blog posts. Often times they are not really that great and clash with the newly designed Squarespace website. So they send it over to me to make it pop. Common go-to's are the Blur tools – great when the text goes over the image, color tweaks on the whole image, changing the light and black areas. I do this in Lightroom, Camera Raw, and Photoshop.
My favorite trick in my workflow is to be able to quickly decrease or increase the size of the Brush Tool when making a composition. Here is how you set it up:
Edit > Keyboard shortcuts > Then select: Tools. Scroll down and make your own. Accept and save. I use this command: increase = $ decrease = §
Adobe Photoshop Tip – Learn the Shortcut Keys and Use Actions
Photoshop has been a part of my life before I even started a business. I used to find pictures of standard models of cars and then completely modify them with custom rims, spoilers, crazy decals and even "lowering the suspension".
This was before 'Pimp My Ride' had even aired or games like 'Need for speed: Underground' had been released.
Following online tutorials and picking up my own techniques lead me to adapt some pretty neat workarounds and hacks to speed up my workflow. These hacks have since served me well for website and logo design over the years.
Two of my favorite workarounds for Photoshop productivity are 'Actions' and 'Keyboard Shortcuts'.
Keyboard shortcuts are really handy if you can remember them. It saves you having to use the mouse to select a tool or an option from the menu bar.
Here's a list of the most common keyboard shortcuts I use:
Create a new layer – Ctrl+Shift+N
Duplicate layer – Ctrl+J
Move a layer to the top – Ctrl+Shift+J
Or Send it to the bottom – Ctrl+Shift+[
Undo or Redo the last step – Ctrl+Z
Go back multiple steps – Ctrl+Alt then Z however many times you want to go back
Zoom to 100% – Ctrl+1 or Double click magnify glass
Quick Tool Selections – Pen/Brush = B
Eyedropper tool = I
Marquee Tool = M
Move Tool = V
Eraser Tool = E
Zoom Tool = Z
Default Foreground Background Colors = D
Actions are great if there's a particular set of tasks you need to take that are repeatable. They can be really useful when creating blog post images with text and images for social media posts like Pinterest or Instagam.
To start you need to add the 'Actions' window if you don't already see it. It's under Window > Actions. You can them drag the actions palette to wherever you like in your work space.
Now you can create a new folder under the actions palette, then click 'Create New Action'. Name the action then click record.
Everything you do now will be recorded until you click stop.
If there's a specific style of adjustments you want to make to an image for Instagram for example then you can make these adjustments once then click play on any new image you want to upload in the future just by opening the image and pressing play.
This hugely speeds up time with projects that require a lot of repetitive tasks and helps me stay productive when using Photoshop.
Adobe InDesign Tip – Learn the Keyboard Shortcuts
My top productivity tip for InDesign for sure has to be the shortcut that lets me duplicate currently viewed page right where I want. When you right click on the page and choose "duplicate spread" then with InDesign, it moves the page right at the end of your page list. Now imagine if you are working on an e-book, scrolling down 50 pages can get annoying quite fast.
So how do you duplicate with ease?
You hold ALT (I believe Option button is Mac equivalent) and move whichever page/spread you want to your desired location. By doing this the one you are moving will be duplicated to that location. This way you can just continue with duplicating your current page template without interrupting your work flow.Second tip for InDesign what comes to mind would be your image positioning on a page. When you are working on an e-book or something of the like which requires you do
The second tip for InDesign what comes to mind would be your image positioning on a page. When you are working on an e-book or something of the like which requires you do the same image resizing on multiple pages then just duplicate that template and drag-drop image over existing one. By doing this, InDesign automatically resizes the new image into same dimensions with existing one.
The last tip involves all Adobe products. Since Adobe has been around for quite some time and overall business mindset has moved towards "offer something for free before you expect something in return" mindset. I would advise googling for free designs that you can change with ease. When you are a man of many talents and Adobe tools are just means to your goals then this can help you out a lot without wasting any time with getting your MPV up and running.
I would google something like "Free InDesign e-book templates" or "book mockup psd".
Adobe After Effects Tip – Use Plug Ins
My expertise is in Adobe After Effects — we use it daily, and here are my productivity tips, using a plugin called Motion 2.
What we use it for (daily use):
1- Moving the anchor point
When creating an object in Adobe After Effects, for an example, a rectangle (picture 1), the anchor point is always at the center of our canvas. With Motion 2, we can easily move the anchor point with just a click (picture 2). Trust me, this saves a lot of your time if you are doing motion graphic videos like I do.
2- Adding easing (ease in, ease out)
Using Adobe After Effects straight out-of-the-box means that you will need to manually adjust the "graph editor" (or use expressions, which is not for everyone) (picture 3). Using Motion 2, we can easily adjust and add easing using the sliders it provided (picture 4).
Good luck!
Adobe Dreamweaver Tip – Integrate With GitHub
Using the new Dreamweaver CC integration with Github along with Adobe Business Catalyst makes building websites and web apps very efficient. Before, setting up version control and code backups for Business Catalyst websites was a manual process that took you out of the flow of building your website.
Using the .gitgnore file you can specify the specific folders you want to keep in version control so that you can keep your eye on the code and not worry about the client's content changes. This also makes working with a team of developers easier as you do not have to worry about overriding changes. To make the process of working on a development website and production website easier, you can instantly replicate your Adobe Business Catalyst website to create a dev environment and then set that site up in Dreamweaver as the test server.
Now when you make all your changes to the dev site and keep track of the changes in Github, when it comes time to publish changes to production, you will have a log of all the changes and can easily take the code in Github and publish to the production server.
Adobe Photoshop Tip – Learn The Keyboard Shortcuts
One of my top Adobe productivity tips is using the quick keyboard shortcut to create a compound path: ⌘8 (command + 8 on a Mac, or Control + 8 on Windows). I frequently use tools in the Pathfinder panel to manipulate shapes, and having  ⌘8 handy lets me subtract multiple elements from a shape quickly.
Compound paths work particularly well for creating complex badges that have multiple components "cut out" from a bounding shape – and hitting ⌘8 a single time to form a compound path of all the inner elements really speeds up the process. I also find myself hitting ⌘8 anytime I need to make a clipping mask from multiple elements.
After outlining any text or strokes, it's a quick shortcut to hit ⌘8 and have one clean, simple path to use to clip a background texture. I'm surprised by how infrequently it seems other designers use compound paths and the ⌘8 shortcut – it's an absolute must for me!
Adobe Photoshop Tip – Use Apps And Plugins To Retouch Your Pictures
Below are the few tips on Photoshop which I love and use regularly.
Marquee tool to measure: Using Marquee tool is a good way to measure a distance between two elements. Generally, I use the rectangular marquee tool to measure pixels of the gap between elements.
Shake reduction tool: Photoshop has a shake reduction tool to take care of blurred images. Just by going to Filter>Sharpen>Shake reduction, you can achieve the target.
Photoshop Fix App: It is a free iOS app you can use on your mobile device(phone or tablet) to retouch images on the fly. I make the normal adjustment right from the mobile device.
Match Font: Match font is a super plugin which helps you match fonts from the photo. Upload your image and let this plugin work.
Flaticon Plugin: Flaticon.com is a great source for free and premium icons. I use Flaticon plugin which allows me to get icons right in the Photoshop. It is just as simple as drag and drop.
Adobe Photoshop Tip – Remove small objects using the Marquee tool
How to easily remove an object you do not want in your picture.
Do you remember the time, you had a nice group picture taken and you all loved it apart from the fedora hat popping out at the corner of the picture belonging to someone you don't even know? And just that one element, made the whole picture not Instagram worthy.
And you can no longer take that picture to the internet; because hey, you never know how it will be received. Maybe someone would agree to remove it. Most likely it will be the troll joke for the next two to three days
Now here is a two-minute nifty trick you can use to get rid of that annoying Fedora hat.
Take the picture below.
Love the dog and the lady but the gloves do look out of place
Step One
Open the picture in Photoshop
Step Two
Duplicate it by clicking "Ctrl + J" or "Cmd + J" in Mac
Step Three
Find the Marquee tool by quickly selecting "M" on your keyboard
Step Four
Mark around the foreign object. If you want to have a perfect square, click on "Shift" key on your keyboard.
Step Five
Go to Edit -> Fill
Select "Content-Aware" and click on OK. Deselect the section by quickly clicking on "Ctrl + D" on your keyboard.
And voila! Now your image is Instagram ready. With little to no extra editing required afterward.
Tip! If you are not familiar with editing using Photoshop, this hack will then be best if you use it for small objects. Rather than trying to remove an entire person from the picture.
Mathew Porter – Kumo
Adobe Photoshop Tip – Use Actions To Automate Repetitive Tasks
As a web designer that frequently populates image content for client's sites, a time-saving tip for editing images for use on the web with Adobe Photoshop is utilize Photoshop Actions.
Photoshop Actions are essentially recorded steps taken to editing a document within Photoshop. So, for example editing a batch of client's images for web use so that the dimensions are all identical and saved with optimized quality settings.
Recording the action to do this and then executing that action across a batch of client supplied images can save a huge amount of time, automating a collective of steps that would otherwise need to be actioned on each individual document.
Adobe Tip – Use Adobe Sign To Manage Contracts
As an entrepreneur, I have encountered several problems with clients proposals, and this ended when I stumbled on Adobe Sign.
I use the cloud based version and love the fact that it lets me sign documents either from my Desktop or Mobile. I treasure in particularly that fact that you can track when your Lead;
● Receives,
● Opens and
● Reads through your Proposal.
Also, there is no need to download the document before signing as Adobe has made the process so easy for both parties. And, they keep a trail of all the transactions every party takes in the process and stores it in a cloud which is easy for me to access for future references.
To cap it all, the receiver must provide proof or show intent (of doing business with you digitally) by signing or clicking to agree with the content of the document. This functionality is most important to me in the case of a dispute in the future in which a client may claim that they did not conceit with the agreement.
Adobe Lightroom Tip – Use Crop Overlays
Most people know about the Crop tool (Shortcut R) in Lightroom that you can use if you are in the Development Module (Shortcut D). But one really useful and productive feature is to use different overlays to speed up the Crop process.
The default Overlay is the "Rule of Thirds" grid but you can use different Overlays by pressing shortcut O on the keyboard.
Other Overlays include the Grid, Diagonal, Triangle, Golden Ratio, Golden Spiral and Aspect Ratios. To alter the orientation of each grid you can press the shortcut Shift + O.  But remember, good framing doesn't need cropping!
But remember, good framing doesn't need cropping!
Adobe Photoshop Tip – Use Actions To Automate Repetitive Tasks
Photoshop actions is also a great free tool to use to create 3D images covers with ease. No need to do every step manually!
Always logically, and correctly, label your layers and group them in a logical manner. This will save you a lot of time instead of hunting and pecking for the correct layer.
Also, do not be afraid of using YouTube to learn new tips and techniques or of converting images into "Duotone" for retro and sepia looks.
Adobe InDesign Tip – Learn The Keyboard Shortcuts
My personal favorite InDesign shortcut would be to cut and paste into a box perfectly, Although it doesn't sound like it will be a game changer it certainly saves a lot of time when laying visuals out and I never really see other designers using this technique. Give it a try for yourself and let us know if this has helped:
1) Layout where you want the image to go. (without adding the image)
2) Add the image to the document and then cut once in correct place. = ⌘X
3) Once Cut, click on the chosen box and use = ALT, ⌘ & V.
4) The images will be perfectly aligned into the chosen boxes where you placed the image over the top.
Once you get used to this technique you will find yourself using it in lots of different ways!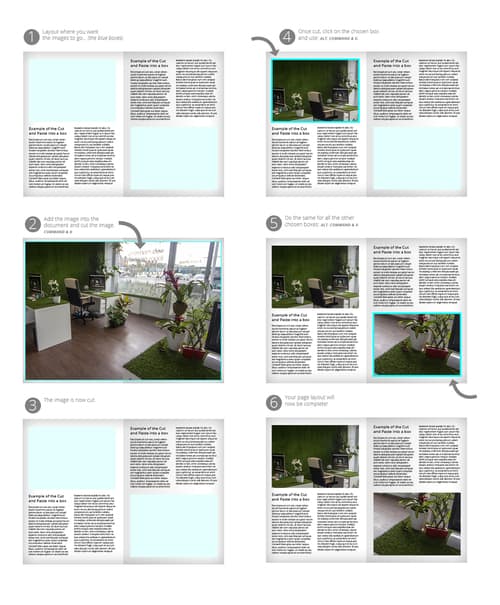 Adobe Illustrator Tip – Use The Creative Cloud Library To Track Project Iterations
In the new marketplace where a projects iterations are submitted to clients electronically, version control solutions are far from ideal. Here's a way to properly track edits and approvals using Creative Cloud library.
Create two forms in Adobe Illustrator. The first is a standard transmittal indicating what's attached, and what the client is expected to do with it. (You should also indicate how many revisions the client has left, as allowed for in the scope of work.) The second is an approval form. It prominently indicates which version you are submitting, and more expansively reminds clients of charges associated with additional services. The client can resubmit the work with changes, or sign off on the art as final, giving their approval to go live or to press. Save the Illustrator files to your Creative Cloud library. Now, whenever you're ready to send a version to a client, you can incorporate all three components in the same file you've been working in, customize the document as necessary, and save it as a PDF.
You might design a separate approval form for small projects such as business cards or logos, where the item for review can fit directly within a clear space designated on the template. For websites, attach screen shots.
If you're working on a small project, you can choose to add a couple of form fields and a signature to the PDF. Alternatively, when projects are multi-paged, and there are likely to be many edits, this method allows clients to print, markup, and return the art approval form with the draft the old fashioned way.
Consider adding all your business forms to your Creative Cloud library. InDesign is as good a tool as any to make sure your corporate image remains clean and consistent across your enterprise.
Adobe Photoshop Tip – The Eyedropper Tool To Find RGB ValuesSmart Object and Export as Layers
As a web designer, I cannot work without the Adobe creative suite, and although I really love creating vector artwork using Illustrator, I actually spend most of my time in Photoshop.
There are many shortcuts available in the Adobe creative suite, and knowing them can really help speed up your workflow quite dramatically.
I'm going to reveal one of my personal favorites, and share it with you because I know there are times when you're designing in Photoshop, and you want to use the same color that you've seen on a particular website, but don't know the hex code or RGB values. Now you could download the photo and open it in Photoshop and use the color picker tool… but there is a much better way.
You can actually just click on Eyedropper tool (or press I to activate it) then click on the Photoshop's work screen and drag the Eyedropper icon to anywhere to get the color you want. Now here's the cool part, you don't have to stay inside the work screen on Photoshop, you can drag the eyedropper tool anywhere on your monitor screen to get the color sample you want.
Also, if you want to make any changes to your shortcut keys, you can press Ctrl+Shift+Option+K to access the Keyboard Shortcut panel and choose from the various sections to find every shortcut available.
Adobe Photoshop Tip – Using Actions To Automate Repetitive Tasks
Using work spaces to organize your work flow so that when your panels end up all over the place you can hit the reset button and it will re organize them back to how they were originally. Using short cuts is a must to help speed things up for but I tend to change the keys assignments to ones I'm more familiar with, but it's worth learning the default ones like save etc or changing them to the ones you can remember.
I also like to use custom views to navigate around my work so I don't have to keep making the different layers visible or invisible etc to see what I'm doing. Instead, if I go to that view and set a new view and give it a cool name. I can just click to that view instead of turning the layers on and off this saves a lot of time!
When it comes to doing certain repetition within your work it can be time consuming and laborious when this happens it's handy to use actions, so you can record what you are doing the first time you do it, then save.
Now whenever you have to do that same piece of work or effect etc you can just automatically run your recording action and see it do the work for you right in front of your eyes, this is particularly useful for those doing lots of graphics or photos where you want to add shadow or light effects you can just record them and save loads of time in your editing process. and my bonus tip is to rapid duplication of elements using the alt key, instead of having to use ctr c or ctr p you can hold down the alt key click a shape of the object then drag and release the keys to have a copy with editing the original.
Trevor Hansen – TCH Consulting
Adobe Tip – Use Standard File Naming Conventions
Know Time – Know Money.
No Time – No Money.
Time is money in business and if you are wasting time, you are losing money. If you are saving time, you have more time to make more money.
I'm a Digital Media Producer so I'm rarely working in one program at a time. While I love my keyboard shortcuts (because they save time), my Pro Tip for the day is folder naming conventions. Not only do I know where to find it my files but so can everyone else that may work on a project with me.
I have this naming convention saved so when I land a new client, I can instantly hit the road running. Files can get lost super fast, and if you don't have a place for it, it will get saved wherever, in hopes that you can find it later. This also duplicates the file structure on my server instantly (for back up purposes) as well. But, that's a different story.
It now takes me approximately 30 seconds to copy and paste that folder for a new client. The more efficient I become, the more effective my business worth becomes. Oh and it only takes less than 30 seconds to find a file for a client when needed or I need to get back in to it. If the file isn't there, the work hasn't been completed.

Adobe Photoshop Tip – Using Actions To Automate Repetitive Tasks
Many of our clients have galleries of photos, from photographers to attorneys showcasing sample accidents. Optimizing these images for speed can be a daunting task, but one that helps improve keyword rankings if the users respond better to a faster loading page.
One of my favorite productivity hacks is to create an automated PhotoShop script that crops, resizes, and saves an optimized (and progressive) version of multiple images in seconds.
You can record the Action once and run a batch job across an entire folder or specific images based on your layout preferences.
Adobe Photoshop Tip – Using The Slice Tool
My top productivity tip for the Adobe suite probably has to be the slice tool in Photoshop. As a web designer, my designs are often made up of a multitude of layers and images. When you have a hefty site, exporting all of the images in the correct size for the developers can be a time-consuming task if you try and do it one by one. The slice tool allows you to name your images and export them all (or part of them) in bulk at the sizes you want and then packages them all neatly in a folder on your desktop ready for insertion!
You simply select the slice tool from the left-hand tool panel, outline the images (or part of the image) you want to export. When they are all selected you can name your images individually by right clicking and going into the edit slice option (this might sound very tedious, but it saves you time having to go through and name them individually afterward).
Once they are all labeled up you can then go ahead and export them for the web by going into file/export/save for the web. Once in save for the web simply select the slices you want to export, ensure Images Only and selected slices are in the drop down boxes and there you have it! A day's worth of work in an hour.
Gareth Daine
Adobe Photoshop Tip – Learn The Keyboard Shortcuts
One of the biggest productivity tips I can give for using Adobe products, such as Photoshop, or Illustrator, is to learn as many keyboard shortcuts as possible.
The sooner you do this, the more productive you'll be.
Furthermore, take the time to create your own keyboard shortcuts for tasks you perform often, that don't already have keyboard shortcuts.
Another tip would be to take the time to set up your default environment so that you're not having to constantly change Adobe defaults every time you create a new document.
For example, if you mainly work in pixels, make sure you set this in the preferences.
Taking this further, take some time to create presets for specific document types you create all the time. Go even further still, by creating base templates for these standard document types.
Lastly, if you find yourself performing a set of tasks over and over again, consider creating automated actions that can be easily run via a keyboard shortcut.
All of these obvious and simple steps will help your productivity no end.
Adobe Photoshop Tip – Using The Grid Grid Plug In
Photoshop is brilliant. However, what makes it powerful is the ability to install outside external extensions.
I am a huge fan of purchasing 3rd party extensions all the time to improve my workflow.
Out of all the plugins that I have purchased so far, by far, my most favorite plugin which saves me multiple hours every time I use it. It's called as Grid Grid. https://guideguide.me/
Even after Adobe going cloud and charge $49/m for the suite, they lack one of the most important and basic feature which is better grid system.
I still have to manually make grid lines for my workflow which is extremely time-consuming.
Every time, I have to take out the Ruler, measure and drag the lines to organize my workflow. I used to spend hours doing that which was a complete waste of time.
I started finding a solution and landed with Grid Grid. I got this plugin years ago and has made the best $10 investment in my entire life so far.
You can quickly add grids to:
– The canvas
– Artboards
– Selected layers
– or your selection.
Not only that, you can create custom grids that are too complex for other grid tools. Once your custom grid dimensions are set. Save your custom grid and reuse it for your other projects.
Photoshop Tip – Customising Your UK
Our blog has more than 200 illustrations and infographics. Since all these illustrations and infographics were created with colors and style specific to the company's visual identity, the often very tight deadlines – due to larger quantities and the need to stay relevant – make workspace optimization necessary.
My first step was finding the most comfortable (for me, that is) layout order of the Photoshop interface.
In this case, it was the swatches panel with the identity-specific colors, followed by the panels necessary for typography (Character, Paragraph, Character style), and then the layers.
My next step was adding the colors specified in the visual identity to the swatches panel.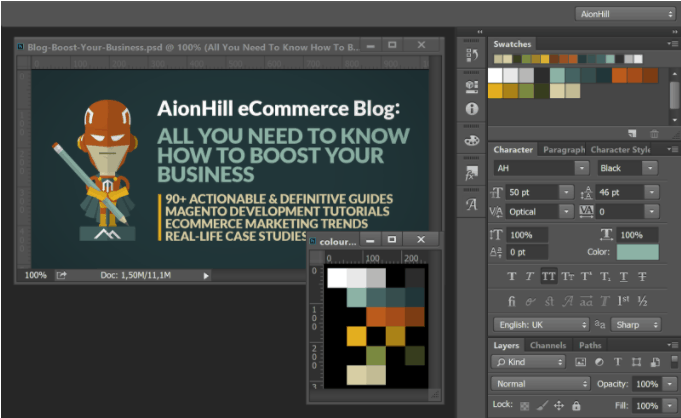 Thanks to this modified layout, I could work faster, and the whole process became more comfortable and more manageable.
Of course, the ideal workspace layouts differ from project to project. So, I set up different layouts for each of my bigger projects.
In addition to the obvious advantages of a comfortable interface, I like it when the color swatches are always visible, and I can always see my options. This also speeds up the design process and makes it more manageable.
The Adobe Kuler color wheel can be a big help with creating custom color schemes during projects (both projects with fixed parameters and more flexible projects).
Eric Ortego – Cup SEO
Adobe Photoshop Tip – Look Up Talbes and Using Plug Ins
LUTs, or lookup tables, are ways to apply various lighting and color presets to images. Not only can you do this in Light Room, but you can also use them in Photoshop. Making quick work of mass photo edits. There are plenty of free LUTs out there, but you can make your own easily. Also, check out the Google Nik collection for awesome free plug-ins to aid your work flow.
There are plenty of free LUTs out there, but you can make your own easily. Also, check out the Google Nik collection for awesome free plug-ins to aid your work flow.
Adobe Spark Tip – Creating a Series Of Images
Whatever Adobe tool you're using, the key to staying productive is planning ahead and, when possible, batching your work. That means knowing the exact «what», «why», «where» and «when» of your project and have a plan in place. So:
First focus on your goals and objectives for the content you're creating with Adobe. What do you want it to achieve? For example: Do you want it to catch someone's attention, do you want it to convert a follower into a customer?
Next, decide what kind of content you will be creating, what it will look like, and what value it will bring to your audience. Are you creating a quote image, a promotional video, a downloadable text?
Create a calendar. Make sure you note a due date for when each piece of content is to be completed, and when it is supposed to be launched or shared.
Having that clear plan in place will guide you through the Adobe creative process and help you avoid any confusions and blocks along the way. Planning ahead also makes it easier to create similar content in batches – in a conveyor belt fashion, and thus – save yourself time and extra effort.
For example, one of my favorite Adobe tools is Adobe Spark. I use it to create super-short animated graphics and do so in batches. Here's the hack I use: I take an image/video I created before and simply switch out the background graphic, and then the text. I save it and then do it all over again with a different image and different text. By the end, I have a dozen different images/videos, but ones that still look like they're part of a series and brand. The best part? The entire process takes me mere minutes!
Adobe Photoshop Tip – Use TinyPNG Plugin To Optimise Images
I would recommend the TinyPNG plugin. It's a $50 one time fee, but the time savings will pay off by the 3rd use.
It optimizes both JPEG and PNG images for the web so that they are properly optimized upon first upload. It offers better compression than the "save for web" option built into Photoshop and really reduces the time it takes to ensure images are as fast loading as possible on a website. With page speed being such a major factor in search optimization and conversion rates of websites, this small detail pays back big in the long run.
Some Content Management Systems have image optimizers integrated, however, you have to upload the uncompressed image and a copy of the full-size image is often stored on the server. By doing the compression when first saving the file and uploading a smaller image, to begin with, you save on time, bandwidth and server storage space.
Luke Smith – Indago Media
Adobe Premiere Pro Tip – Using Plug Ins
I use an Adobe Premiere Pro plugin for audio networks. This allows me to browse music tracks inside my project without having to do this externally.
I can even download a mp3 straight into my media browser for use as a placeholder of the track I like and it isn't covered in watermarks either.
Then once I'm sure that's the track I want to use I can purchase the high-quality wav file and that replaces the placeholder mp3 automatically. And all of this happens in the plugin window within my premiere project.
Adobe Premiere Tip – A simple move to ease your rendering:
I do a lot of video & motion graphics, linking Premiere and After Effects and my first tip would be to ease your rendering. What I have noticed is that once you're done with your project on both sides – Premiere & After effects, saving both projects, closing both programs and then reopening Premiere, rendering will happen a bit faster than if you do it immediately after your last save.
Adobe After Effects Tip – A workaround to render crashes:
Do you render crashes at the same percentage each and every time? That has happened a lot to me. I figured out that when rendering reaches a certain video clip, that has some plugin applied and the plugin kicks in with a 100%, the render could (and often does) crash. My advice would be to always automate how plugins kick, starting with 0% and all the way up to 100% even though if that's done in a millisecond.
Adobe Premiere Pro Tip – Use Adobe Audition To Clean And Edit Audio FilesIntegrating With Dropbox
I use to clean and edit raw audio files coming from my team of professional voice over talents and get them ready for my clients. Adobe Audition is my very great help when I click on the Auto Heal option and all mouth noises, lip smacking, clics, etc. are completely removed and the audio quality stays impolute.
I use Audition 3.0. If you want to try with any part of your recording that contains a noise you want to remove then go to the menu: View>Spectral Frequency Display. Use Zoom in on till 5 seconds of audio are shown. Play and listen. You will see a thick vertical line in the range of around 4-8kHz where it happens.
The next step is to select the Marquee Selection Tool and draw a box snug around the noise area. Now go to Favorites>Auto Heal. Maybe yoneed to make some adjustments on the spectral display (Preferences>Display) and test the range of 512-1024, and dB range set to 70dB.
Adobe Photoshop Tip – Using Plug Ins
One of the neatest Adobe Photoshop tricks that I have found really helpful is the CSS3Ps Photoshop plugin. It is a free cloud based plugin, which on installation can help you convert Photoshop layers into CSS3 code.
With this plugin, all you have to do is select a Photoshop layer and simply click on the CSS3Ps button. This will then automatically generate a CSS3 code for you that includes information such as the height, width, font family, font size, text color and more.
This plugin is simple to use and will make your task of layering easier. Plus, it allows you to convert multiple layers into CSS3Ps with just 1-click, which is a real time-saver.
Furthermore, it works on different styles such as inner shadow, gradient overlay, outer glow, drop shadow and supports vendor prefixes for cross-browser compatibility and SCSS as well as SASS. In addition, it is compatible with CS3 Photoshop version and all the latest Photoshop CC (Creative Cloud) versions.
This is one tool that has saved me ample of time and has increased my productivity.
Adobe Photoshop Tip – Using Actions To Automate Repetitive Tasks
When using Adobe Photoshop, which is quite often in the world of Web Design & Graphic Design, one of the most powerful features is its ability to record macros of common tasks, so you can automate mundane manipulation work. Open the Actions panel to see a list of pre-defined actions, then click the New button at the bottom of the panel to record your own action! This saves an absolute ton of time.
So for example, let's say that I constantly use a certain font and font size. I can actually create an "action" or "macro" in Adobe Photoshop that with a short-cut key, will apply that every single time to my text layer. Pretty awesome stuff and extremely time-saving! Try implementing these "actions" or "macros" into your Adobe Photoshop workflow today!
Adobe Photoshop Tip – Learning The Keyboard Shortcuts
As a visual designer, UI designer, and a front-end developer, I was using Adobe tools heavily in my projects. Especially I use Photoshop, Fireworks, and Dreamweaver for various projects (I was a Flash expert once up on a time ;)).
Always learn & use keyboard shortcuts in any of the Adobe tools you use, this saves lots of time. This will help you quickly to apply your creative thoughts. Don't start a design without envisioning the output/result.
If you are advanced Photoshop UI designer, you might have probably used lots of Filters, Scripts, Brushes for your creative output. Don't forget to use "Mockup template" action scripts to make a final presentation quickly. You can either use your own presentation mock ups or from lots of available mock ups from the community.
Customizing panels, Undo limits, default preferences would help you in other ways based on the creative work you are doing.
Adobe Photoshop Tip – Using Acitons To Automate Repetitive Tasks
A great way to save time is to know and utilise shortcuts for the tools that you often use; I find that the pasting shortcuts, in particular, are very useful, and many actually don't know that CTRL+F pastes your object in front of the original copy (much like the "duplicate" feature) while CTRL+B does the same thing except it pastes it behind the original copy.
Another great trick to help you save time is the one that helps you easily select shapes that have the same fill, stroke or both if you head over to the "Select" menu and click on "Same". This will help you select your like shapes all at one go.
Speaking of strokes and things, sometimes strokes come with a scaling problem; in Illustrator, if you try to scale something you've drawn with a 15px stroke, it remains 15px no matter how big or small you scale the whole object by default. If this annoys you like it once annoyed me, simply go to Edit > Preferences > General and check (or uncheck if you ever need to) "Scale Strokes & Effects" and voila! Your object to stroke ratio will remain in your desired proportions.
Adobe Photoshop Tip – Using Smart Objects
I have two time saver tips that I use in Adobe Photoshop CC. One is editing multiple type layers at a time. You can edit multiple type layers by pressing the command/ctrl+click keyboard shortcut. Once you have the type layers selected, you can then open the Characters panel window and update many attributes such as font, font color, size, kerning, leading, tracking and more. Editing type layers at once can really cut down time especially when you are working on website mockups and want to make global changes to button, heading, or body paragraph styling.
Another tip I have is using smart objects to update objects across an entire design quickly and efficiently. You can turn any layer or group of layers into a smart object by ctr+clicking the layer and selecting "Convert to a Smart Object". Additionally, you can use the menu at the top by clicking the layer and then navigate to Layer>Smart Object>Convert to a Smart Object. You can edit smart objects by double clicking the smart object layer; a new window appears where you can save edits. Smart objects are powerful because you can edit one Smart Object and automatically update all its linked instances.
Adobe Photoshop Tip – Learning The Keyboard Shortcuts
I have been using Photoshop for years, since Version 3 back in the 90s and it has always been my go to graphics editor even when there were other, faster, ways of doing things. I have two tips I would like to share.
Tip #1: Copy & Paste works nearly everywhere. I used Photoshop for several years before I realized that I could copy & paste Layer Styles from one layer to the other. I use the same drop shadow style for everything in one project. This keeps the look and feels the same even though it is a subtle thing. After you create a layer style that you like, you can easily right click on that layer and Copy Layer Style. Then, right click and paste on every layer you want to reuse that style on.
Tip #2: <CTRL><T> for PC Users. This opens the Free Transform tool in Photoshop. With Free Transform you are given multiple ways to change the shape, size, and orientation of an object on a layer. This becomes indispensable when working on layers where you want to rotate and change the shape of an object sitting on top of another object. I have seen so many people build each layer as its own image, rotated just right so that they can stack them later to get the look they want. With Free Transform you can work in a single image and take full advantage of the power of layers in Photoshop.
Adobe Tip – Using The Image Processor To Bulk Process Images
The best tip I can offer here helps with image formatting and sizing for product galleries. I build a lot of websites and always end up having to format and resize images for customers. They always send over high definition images of varying sizes and quality. I use the built in image processor to handle image processing in bulk.
The idea is that I point the script at the source folder containing the large format images, set the required size width x height and the resolution then click go.
I now have a new folder containing all the images that are compressed and resized ready to be uploaded to the gallery or new website. This is a huge time saver and lets me get on with everything else that needs to be done as part of the design process.
Adobe Photoshop Tip – Using Actions To Automate Repetitive Tasks
My top Adobe productivity tip is recording and using Actions on Photoshop. It's the perfect feature Adobe Photoshop offers you and that everyone should use for those repetitive, time-consuming and — often times — boring tasks that you "forced" to do over and over again. For those tasks which you need to perform on a frequent basis, you can make use of Actions very easily to record a number of repetitive commands you need to take. It will make you work much more efficiently and faster.
To record an Action, simply open your Actions panel. While on your Actions panel, click on the "Create New Action" button. You will need to enter a name for your action, select an "Action set" and set additional options. Afterward, you will want to click "Begin Recording" to start recording all the necessary steps you have to take. Then you just need to do all the operations and commands you would like to record.
Bear in mind that not all actions can be recorded, however, the most important and relevants usually can. (Plus, you can also insert lots of non-recordable tasks by using commands in the Actions panel menu.) After you're done, you will want to click the "Stop Playing / Recording" and that's it! Now, whenever you need to repeat that boring set of steps again you just need to "play" your recorded Action and Photoshop will take care of that automatically for you.

Adobe Illustrator Tip – Asset Export and Learning The Keyboard Shortcuts
This has only recently been added to Illustrator but is a feature that I have crying out for, for years. Finally, we can export vector assets such as icons to various file formats and resolutions whilst keeping them nicely organized in a single document.
All applications
Zoom in [Space Bar + Command key] and Zoom out [Space Bar + Command key + Alt key] These 2 key shortcuts have probably been responsible for wearing several of my CMD keys over the years. Having the ability to instantly zoom in to check detail and back out to assess the overall layout, without having to keep finding the magnify glass button probably saves me an hour a week. Combined with the [space btn] to pan around the document, and [cmd+tab] to quickly switch between apps these must be the 4 most efficient, time-saving key strokes I use. Simple, but I couldn't live without them.
Adobe Photoshop Tip – Learn The Keyboard Shortcuts and Using Snapshot
Photoshop is one of my most used Adobe software. I use it to edit my images and logos that I post on my blog. One of my favorite tricks is the undo keyboard shortcut. Pressing CTRL + Z will basically undo what you did. But if you press it again, it will 'redo' what you just undid. This was a hassle to me until I found out that ALT+CTRL+Z will allow you to undo as many times as you like.
Now that's something simple. I have one more thing I like to share that I found a lot of people don't know about. This is the snapshot feature. What this does is it allows you to take a snapshot of the state you desired and you can bring it back anytime. This makes editing and testing so much easier.
All you need to do is open the history palette, click on the second button titled create a new snapshot and you're done (please look up a full walkthrough, I can't write in detail here). This is a huge timesaver to me. Rather than saving a new file every time, this is more organized and much faster than finding and reopening the old files.
Brianna Brailey – GNGF
Adobe Photoshop Tip – Using Actions To Automate Repetitive Tasks
My favorite Adobe productivity trick is to use Photoshop actions to batch edit a group of photos.
For example, if you have to resize 50 headshots to place on a website, you can record your steps one time by creating a new action, then replay those steps for every other photo just by clicking one button.
This can save you hours depending on how many photos you have to process
Jin Yean – Luvly
Adobe Photoshop Tip – Learn The Keyboard shortcuts
I design mostly with Adobe Photoshop CC. Since my work is often repetitive and the same size, I like to create a custom preset template with the right sizing and uncheck the "Artboards" option, as my artwork does not require the use of artboards.
I move layers around A LOT and I'm sure other designers do too. Sometimes I only want to move certain layers while the others remained at its origin position, so I would use CMD+/ to lock the other layers. On occasion I do use guides as well, so to keep myself from accidentally moving a guide, I would ALT+CMD+1 to lock the guides.
And this is my personal favorite, as you might know already, the U button is the shortcut for whatever shape tool that is selected in the toolbar, be it rectangle, rounded rectangle, ellipse, polygon, line or custom shape tool. Instead of hovering your mouse over and click and hold to change the tool, simply SHIFT+U to scroll among the different tools! You can also use the same trick for other items on the toolbar, e.g. SHIFT+A to switch between Path Selection Tool and Direct Selection Tool.
Adobe Photoshop Tip – Using Standard File Name Conventions
The following tips are listed down below:
Standardize Naming Conventions and Assign Tags
Create or Purchase Templates for Frequent Project Types
Use a Project Management System When Working With Clients
Customize Your Workspace for Speed
Create Standard Practices for Your Design Work
Use smart shortcuts of your own
Use iPad/iPhone simulation
Use Realistic Background Blur
Pan using the Hand Tool
Adobe Photoshop Tip – Learn The Keyboard Shortcuts
A few favourite shortcuts we use all the time, which are incredibly simple is to save to the web, we all use CTRL S to save all the time, CTRL + ALT + SHIFT + S to save for web formatting sounds minor, but really makes a speed difference when working through a lot of images for websites.
My other personal Favourite is duplicate selection to Layer. CTRL + J, nice and quick takes the selection in a layer, and duplicates to a fresh layer, so you can work on edits and retain the original, again super handy for making masking edits and such. Old Faithful, create a solid starting point for any text related graphics by using any font as a baseline and converting that layer into a shape.
From here it is easy to use direct and path selection tools to manipulate the vectors on each character.
Adobe Acrobat Tip – Using Watermarking and Actions To Automate Repetitive Tasks
As an author, I often get asked by other authors how they can distribute copies of their books for free download as samples. This request also comes from technical people who want to distribute white papers and articles. What I do is load my document (must have already been converted to PDF) into Adobe Acrobat Pro, then use the "Tools->Watermark" option to add a light watermark to every page. It has to be very light or it makes the document difficult to read. Following that, I'll remove hidden information using "Tools->Remove Hidden Information". Finally, I use the "Tools->Encrypt" option, with the password, to protect the document from being changed. After that, save it and you're set.
Of course, this doesn't prevent the document from being copied all over the web. However, it does clearly mark it as yours via the watermark, and the encryption with password keeps anyone from inserting or changing anything. I believe this could easily be programmed as an Action to make it quick and easy.
Adobe Tip – Organise Your Layers Properly
The complexity of Adobe's software is amazing; you have multiple routes to achieve the same goal.
Understanding them will save you time and quality.
Don't get over confident with your know-how. Be open to learning from others.
Don't get lazy with your layers!
You may think you are saving time, but that is just an illusion. You will waste more time in the future looking for messed up layers.
Try to be as organized as possible in your layers, when vectoring (cutting) an image always remember to transform it into a smart object, so it won't lose pixels when you re-size it and it's good to re use.
Do not freak out with changes!
Criticism is the best help and will be offered by anyone. I know, you dedicated hours on a project and then a random person withinin a second of looking at it will find flaws.
Well, 90% of the time these tips will improve your final work:
– alternative solutions for the same conclusion.
– being open to other opinions and knowing what to consider.
– understanding you are not Picasso.
Stefan Stefanovic – NikSto
Adobe Illustrator Tip – Using Actions To Automate Repetitive Tasks
I've been using Adobe Illustrator for some time now and it's a great product. I use it my daily work but as time went by I noticed that having the skills to work with this great Adobe product is not everything.
You have to be productive while you're using it. Although there are various ways to increase productivity, I will focus on 3 things people usually get wrong:
Thinking too much – You and your client probably have an idea what something should look like. Save all of your versions of a design, even if you don't think it exactly fits the brief. It might turn out that this "flawed" work is precisely what your client wanted.
Learn your shortcuts – Like with any program, shortcuts are the quickest way to do something efficiently. Spend the time to learn them as they will repay you in saved time over and again.
Actions for repetitive tasks – Actions are series of commands performed in sequence. They are an advanced version of shortcuts and again something that will make you more efficient. At the end of the day, anything that can save you time is directly benefiting your productivity. How come? Well, the less time you spend in boring tasks the more time you'll have to be really productive.
Adobe Photoshop Tip – Using Actions To Automate Repetitive Tasks and Using Plug Ins
Use actions for the tedious stuff, for example, I have set up actions to create different sized files for the image I'm working on, so I can quickly access high res or low res for either print or web.
Actions can be used for just about anything, from adding a little contrast to resizing for Facebook ads. All saved in various locations within the action. 1 click done!
One of my favorite plugins for Photoshop is Nik Software and now that it's owned by Google it's FREE! Its main use for me is to bring out the detail in an image, thus breathing new life into the image.
You can also retouch skin and lighten/darken areas of an image all in seconds.
Another tip you may not know about is when you 're using your brushes you can easily increase or decrease the size of your brush on the fly by using the Open Bracket [ & Closed Bracket Keys ]
Adobe Lightroom Tip – Automatically Applying Presets To Imported Images
We are San Francisco wedding photographers with 12 years of experience and our studio has edited hundreds of weddings and literally terabytes of images. We love to improve our workflow and leverage all possible techniques for doing a better job while also saving time in front of the computers.
One of the most useful techniques we employ for editing RAW photographs is to create automatically applied presets that are applied upon importing photos into Lightroom. These are basic changes but they can save a lot of time when editing thousands of wedding photographs. Some of the edits we apply automatically are gentle corrections to contrast, vignetting, vibrance, shadows, and highlights. The goal is to automatically apply settings that bring the photographs as close to the ideal settings as possible.
This way when our wedding photos import they're already on their way towards looking like finished images. After this, most wedding photographers will go through each image individually to carefully adjust the rest of the settings.
Adobe Photoshop Tip – Using Third Party Hardware
Being productive, quick and efficient in Photoshop and Lightroom has allowed me to increase my margins while saving me time. The two biggest things that have allowed me to speed up my workflow and increase productivity have been the use of third party hardware devices.
For Photoshop and image editing I use a Wacom Pen tablet. A mouse doesn't offer a natural position for the hand. Using a tablet with a pen allows a more natural artistic approach with your hands, especially since most are pressure sensitive and I can, therefore, be much more precise.
For Lightroom, I use the Palette by Palette Gear. The Palette is a device made up of individual sliders, dials and buttons. They all clip together so you can make your ultimate "palette." You can then customize every button, slider and dial for specific tasks or tools. Obviously, I set them to my most commonly used tools. The best part, though, is both devices are interchangeable to both software programs!
Adobe InDesign Tip – Using GREP Styles
We use GREP Style in Adobe InDesign to automatically format text in our printed brochures. With 196 pages to work with, having the option to Superscript and apply non-breaking spaces en masse makes styling product descriptions and pricing quick and easy.
It's simple to set-up and applies to any size document. Our simplest GREP Style applies bold formatting to our Customer Services telephone number wherever it appears.
Amanda Brown – WebTek
Adobe Photoshop Tip – The Background Eraser
One of the easiest and fastest ways to remove a background from an image is by using the Background Eraser Tool in Photoshop. I personally use this feature all the time, especially when I need to put a .png together within a tight deadline.
It is one of my favorites because of how simple it is to use! Essentially, all you have to do is select the eraser icon and drag through the area of the photo you want to remove. There are some more advanced things you can do with this, such as mode settings and brush techniques, but for a quick, clean background crop, it works great.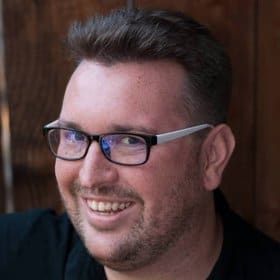 Adobe Photoshop Tip – Using Templates and Plug Ins
One of the simplest Adobe web design tricks I know of is to save a template for each commonly-used image size.
For example, I help manage over a dozen blogs, and no two of them use the same featured image sizes. Several of them also use different photo sizes for their other inner pages, like service or service area pages.
Since we build these out over time, it's useful to keep a template for each client and page type in Photoshop, so I don't have to waste time consulting other documents, or inspecting elements on the live site.
By using templates to make sure that every image is saved as the site's exact display size, it's also easier to keep file sizes low. Combine that with TinyPNG's Photoshop plugin to seriously simplify your workflow.
Adobe Lightroom Tip – Using Third Party Hardware
When I'm dealing with loads of images in Lightroom, I actually find it really efficient to use a video game controller! It might sound strange, but all you need is a couple of pieces of software and a PlayStation controller!
Then using a program called Joy2Key, you can set up your keyboard shortcuts to work with the controller. I have mine set up to do a variety of functions, for example, the triangle button toggles black and white, and the D-pad is set up so that I can alter the basic sliders and cycle through them. This is great for culling/simple editing of a lot of files, for example from a wedding or a 21st birthday party.
Another benefit to this is that I don't have to be hunched over at my desk to edit, I can be on my couch! I made a video explaining how you can set your own controller up, which you can watch here: here.
Adobe Photoshop Tip – Using Groups Of Layers
In Adobe Photoshop, use Layer Groups. They keep things organized and allow for easy mockups and variations (duplicating a layer group is much better than creating multiple documents for variations of the same design).
To create a new layer group, click the folder-like icon below the layer panel. If you did not select any layers, Photoshop will add an empty group at the top of the layer stack.
Here are some shortcuts you can use:
You can select several layers and hit Command+G (Mac) or Control+G to create a new group while simultaneously placing the selected layers into it.
Hit Command+Shift+G (Mac) or Control+Shift+G to ungroup layers
Don't lose sight of the big picture with the Bird's Eye View
Sometimes, it can be easy to lose sight of the bigger picture. When working on small details, with the clone stamp tool for example. Moving around a document in a high-zoom mode can become tiresome as well, and that is where the bird's eye view shortcut comes in.
When zoomed in, hold and press the H key to enter the bird eye's view mode and keep an eye on the bigger picture. You can click & drag with your mouse to zoom out to a bird's eye view, and you will go back to your zoomed-in view when releasing the H key.
Adobe Photoshop Tip – Using Actions To Automate Repetitive Tasks
Adobe Photoshop's actions (also known as macros) can be one of the most powerful tools to use. An action can be made up of multiple steps, and can be performed automatically with a single click. Additionally, an action can even be performed on an entire folder of images.
As a travel blogger, I am always overwhelmed with the sheer amount of photos that need to be processed in Photoshop before uploading to my site and various social networks. Instead of manually adjusting each photo's saturation and hue, then cropping and resizing, I simply run an action on my entire album at once. This saves hours of work for me.
Creating actions in Photoshop is pretty simple. To do so, you start by opening the actions pane (Window Menu -> Actions), then click the record button. Next, perform the actions you normally would to your photos. When finished, click the Stop button. Now you can perform these actions on any photo by simply pressing the play button. To run against an entire folder, choose the File menu -> Automate -> Batch.., then choose your action. It's that simple! I hope this tip drastically improves your workflow and save you time.
Adobe Photoshop Tip – Learning Keyboard Shortcuts and Changing Your Brush Size
As an advanced user and professional designer, I realise that an effective Photoshop workflow requires extensive use of layers for a variety of purposes. While working with layers, quite often I have to hide and unhide them for better clutter management. There are times when I need to select one layer and hide the rest. Previously, to hide multiple layers, I would click the eye icon for each layer separately. Since I usually work with a number of layers, the process took a lot of time. Eventually, I realized that I could accomplish this with just one click. All I have to do is hold down the Alt key on Windows OS or Option key on Mac and click on the eye icon next to the layer I want to select. This keeps the selected layer visible and hides the rest.
Brush resizing is another one of my more frequent workflow activities. It can be done by clicking on the brush option on the menu bar. But, I discovered a quicker and more convenient way to do it. I started using the bracket keys instead. To reduce the brush size by one stop I press open bracket ('['). Similarly, to increase the size I just need to press close bracket (']').
Another mistake I made was to copy and paste the entire work to change point text into paragraph text or vice versa. This did not slow things down too much when it had to be done just once. But, when working on more complicated jobs, it really had an impact on time. Then, I discovered a simpler way to convert the text type. I now right-click the text layer I need to convert and from the pop-up menu I select "Convert to Paragraph text," if I am working with the point text. Needless to say, if I have a paragraph text, I select "Convert to point text."
Adobe Photoshop Tip – Using The Eyedropper Tool
Photoshop is undoubtedly best tool for playing with images. It is quite hard but awesome if you are used to it. I am a tech blogger and I need to work with images lot. I love the tools provided in Photoshop, they are accurate and the best to manipulate any image.
My favorite tool is eyedropper, which I love the most because it gives me the freedom to choose a color from anywhere including the browser. The other tool I most use is the Magic wand tool, it works literally like magic to select portions of any image.
Best tip I can give you about Photoshop is always label your layers and group them accordingly. It will save your time and make your work efficient. Also, it is nice to have different custom workplaces for different types of works.
Raja Abdul Rehman

Adobe Photoshop Tip – Increase The Number Of Steps You Can Undo
If you want to do things faster, I compiled a set of 5 tricks and tips that are sure to boost your Photoshop speed and efficiency!
1. Put More "Undo" States
Photoshop allows you to go "back to your work" through undo- CTRL+Z and "Step Backward – ALT/OPTN+CTRL/CMD+Z. You can improve the range of times you can "undo" in Photoshop's preferences.
2. Quick Export
After editing your image you can post it online through "Quick Export. " To alter the Quick Export Settings, go to "Photoshop – Personal preferences – Export" and modify the settings accordingly.
3. Increase Performance
The ultimate way to boost "Photoshop performance" is to add RAM. You can also allow Photoshop to use more of the RAM on your computer by going to "Photoshop – Preferences – Performance. " Here you will notice the amount of available RAM and a slider to increase or lower how a lot of that GOOD OLD RAM Photoshop may use.
Try increasing the slider to 80%-90%. For this close down all other programs and give Photoshop a ton of RAM MEMORY!
4. Use of Scratch Disks
if Photoshop has used all the available RAM, it will store non-permanent information on a "Scratch Storage. " This is a physical drive attached to your laptop or computer. You can choose to use the interior hard drive, but it is best to use a secondary drive without an operating-system on it. You can use external drives linked via USB or Thunderbolt.
5. Proper Color Setting
Different colors are available on Photoshop, Some of these Color Spaces are bigger/larger than others, my suggested Color Space is RGB (Red, Green & Blue), which is the most significant available Color space.
Adobe Photoshop Tip – Using The Magic Eraser
There's been a flurry of image altering tools in the market of late but Adobe Photoshop remains my favorite go to resource for any image alteration tasks.
My reason could be simply because I understand the software well and that makes it easier for me to work on it rather that experimenting with different software every other day. Adobe Photoshop is really quick and has a complete range of functionalities in image altering & corrections.
The best thing I like about Adobe is the availability of numerous tools. My favorite is the Magic Eraser. Being into drop shipping, it requires me to create images and use them for my drop ship store by erasing the unwanted backgrounds and putting the images in different creative backgrounds that change the feel & look of the products, this tool comes handy to me for my requirements.
It enables me to add imaginative backgrounds & completely erase the even the most minute traces of the previous backgrounds automatically and create unique images to add to my stores. The best thing about Magic Eraser is that you can do the backgrounds quickly, it doesn't take much time to create a fresh image. There so many other tools like the Pen Tool, Akvis Oil Paint and many other creative tools to help you create visually pleasing images.
Rachel Hoffman – WebTek
Adobe Photoshop Tip – Learn The Keyboard Shortcuts
Option-Shift-Command-V is a keyboard shortcut on MAC that I use on the daily. It's known as the 'Paste & Match Style' shortcut and is a real time-saver considering all the hours I spend in Photoshop!
Basically, with the push of a few buttons, this trick works to apply the style of the surrounding content to the item pasted within that same content. I highly recommend giving it a go if you spend any time at all in Photoshop.
Saud Khatri
I have been working as Graphics Artist for almost eight years. I have faced many problems throughout my career regarding productivity and workflow. The biggest switch I made was from Windows to Mac 2 years ago & that changed everything.
The worst part of the switch was keyboard layout. As soon as I got my hands on my MacBook, I started looking for a solution & I came across this utility: Karabiner. Although key remapping is a pretty basic utility for Windows, for Mac there are limited options available and this is the best of them. So now I have my Command key (⌘) remapped to FN key and now I'm using the same shortcuts as Windows and my productivity increased dramatically. Although key remapping is a pretty basic utility for Windows, for Mac there are limited options available and this is the best of them. So now I have my Command key (⌘) remapped to FN key and now I'm using the same shortcuts as Windows and my productivity increased dramatically.
Another tip I would like to share is regarding Adobe Illustrator, every single designer should customize the small windows of Functions. Close extra windows and keep the ones opened that you use quite often in your typical workflow. It will increase your productivity.
The last tip I would like to share is an Adobe Illustrator Script. We all know that opening a PDF with multiple pages is a big hassle because Illustrator opens only 1 page of PDF at once. So the script I use to open multiple pages of PDF is this, which is pretty handy when you are working with many PDF files, and it saves a lot of time that is otherwise wasted for just opening every page into Illustrator.
---
Thank you so much to all the bloggers that contributed to this post! Special thanks to Minuca Elena for helping us create this expert roundup blog post.
If you enjoy this post and you feel that you learned something new, then please share it on social media. Let's help more people learn how to use Adobe.Ac