Introduction
Master the basics of digital image management and manipulation on this 2 day beginners' Adobe Photoshop course.
Our friendly, experienced Adobe trainers will quickly get you using Photoshop confidently and share the tricks that they have picked up over the years.
This is a hands-on course. It includes lots of time to practise what you are being taught and try things out for yourself.
By the time you finish, you'll be comfortable using a wide range of Photoshop's key features.
✔ A complete beginners' course that covers all of the basics.
✔ Plenty of one-to-one attention and time to ask questions.
✔ Friendly expert trainers, small groups and a comfortable place to learn.
What Will I Learn?
By the end of this course you'll be confidently using Photoshop to manipulate and touch up your images.
Photographs are provided for you to practise on during this course. They provide real-world examples of how to use the techniques that you are being taught.
You will learn how to:
Create stunning images by editing and retouching your photos.
Perfectly annotate your images using a variety of text effects.
Quickly and accurately select specific parts of your image to work with.
Optimise your images for print, web and other uses.
For people looking to take their Photoshop skills further, we also offer an advanced Photoshop course and a combined Photoshop course discount.
Watch one of our trainers give a taster on what you'll cover:
The Trainer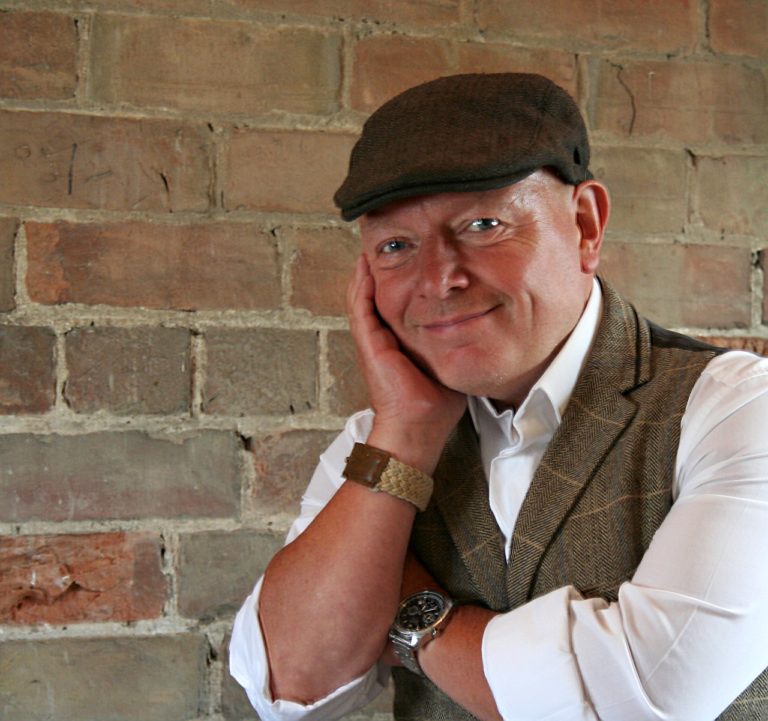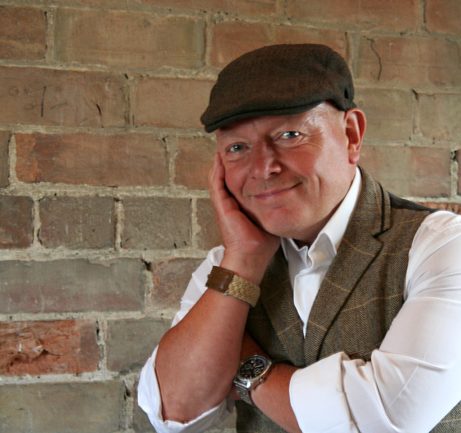 Our usual trainer for this course is Paul. He has been training people to use layout and graphic design packages for over 30 years.
He started his career working as a graphic designer. Then in 1989 he was asked to help train people use Aldus Pagemaker and CorelDraw and the rest is history.
He has focused on training Adobe InDesign, Photoshop, Lightroom and Illustrator for the last 15 years.
Course Details
Download full course details
Click on the sections below to see the full syllabus that is covered during this course. 
Photoshop contains a huge number of tools. This session introduces you to the various menus that Photoshop contains. It then shows you the basics of opening an image, using a brush and closing and saving an image. We get you working with Photoshop as quickly as possible.
The key techniques trained include:
Starting Photoshop
The Photoshop Workspace
Working With The Palette Dock
Working With Palettes And Palette Groups
Palette Techniques
About The Toolbox
Working With The Options Bar
Opening An Existing Document
Creating A New Image
Brush Tool Essentials
Selecting Colours Using The Swatches Palette
Undoing Actions
Exiting Photoshop
The Photoshop gives you the ability to control and manipulate the colour and tone of images. It allows you to modify the contrast, colour, shadowing and levels of images very simply. This session will show you how to control all of these in your images and more.
The key topics trained include:
Understanding Tonality And The Histogram Palette
Using Levels To Improve Contrast
Adjusting Levels Automatically
Using Curves To Improve Contrast
Opening Up Shadows
Repairing Photos That Needed Fill Flash
Repairing Photos With Too Much Flash
Using Auto Colour
Adjusting Colour Balance
Painting The Sky Blue
Desaturating Colours Selectively
Changing Hues Selectively
Photoshop can famously be used to edit photos. It allows you to whiten teeth, banish blemishes and remove red eye amongst other things. This session shows you how to ensure that your photo is looking perfect before you use it.
The key techniques trained include:
Using The Clone Stamp Tool
Removing Blemishes
Removing Bags Under Eyes
Reducing Freckles Or Acne
Whitening Eyes
Whitening Teeth
Reducing Hot Spots
Reducing Wrinkles
Repairing Large Areas
Removing Red Eye
Changing Eye Colour
Sharpening An Image
Each Photoshop image is composed of one or more layers. They are a very powerful concept that when used correctly allows for very rapid and simple editing of an image. Separating a composite image into a number of different layers means that when you would like to edit a certain effect or area, you can work with just the relevant area on the relevant layer. This lets you focus on the specific change you would like to make and leave all other parts of the image unchanged.
The key topics trained include:
Understanding Layers And The Layers Palette
Creating New Layers
Working With Layers
Working With The Background Layer
Changing Layer Stacking Order
Changing Layer Opacity
Creating A Simple Composite
As your Photoshop images will be stored as digital images it is important to have a basic understanding of how that works and also some basic techniques for working with digital image files. This session will show you the most important controls that Photoshop gives you.
The key topics trained include:
Understanding File Formats
Understanding File Size
Understanding Colour Mode
Understanding Resizing And Resampling
Resizing An Image For Printing
Resampling An Image
Cropping Images
Cropping Images Without The Crop Tool
Using The Crop Tool To Add A Border
So far we have only looked at making small-scale amendments to our images in Photoshop. This session looks at the possibilities for making larger scale edits to our images. For example, Photoshop allows you to straighten scanned images and even warp entire images by attaching an image to a grid and then manipulating the grid to create the image effect that you would like.
The key topics trained include:
Flipping And Rotating Images
Straightening Photos
Straightening Scanned Images
Correcting Perspective Problems
Skewing And Rotating Images
Warping Images
As a user of Photoshop a key skill is to be able to select exactly the part of the specific section of your image that you want to work with. It is not until you have selected the relevant part of your image that you can begin to use the various tools available to modify your image. This session focuses on how to use the various tools that Photoshop has for making selections:
The key topics trained are:
Using The Marquee Tools
Working With Selections
Using The Lasso And Polygonal Lasso Tools
Using The Magic Wand Tool
Using The Magnetic Lasso Tool
Modifying Selections Using Quick Mask Mode
Extracting Selections From The Background
Cleaning Up Extractions
Having introduced the concept of layers previously in this course we now return to them. We show you some of the effects that they allow to be created including soft focus and adding masks to images.
The key topics trained include:
About Layer Masks
Filling Text With An Image
Applying A Soft Focus Effect
Applying A Blurred Lighting Vignette
Applying A Focus Vignette Effect
Using A Gradient Mask
Converting A Colour Image To Greyscale
Using Multiple Adjustment Layers
Understanding Blending Modes
Dodging And Burning With Overlay Blend Mode
This session focuses on annotating images. Once you have perfected your image in Photoshop you may want to add text to it as well. We show you how to add text as well as how to then format it to get just the effect that you want.
The key topics trained include:
Adding Point Type
Changing Text Colour
Changing Text Size
Editing Text
Adding Paragraph Type
Warping Text
Adding Special Text Effects With Layer Styles
Drawing Paths For Text
Creating Text On A Path
The final section of this course focuses on outputing your Photoshop image. Having created and annotated your image so that it is ready for use, this session then shows you how to save and optimise your image. It also covers printing or digitally outputing your image.
The key topics trained include:
Printing Single Images
Using The Print Dialog Box
Creating A Picture Package
Creating A Web Photo Gallery
Creating A Contact Sheet
Saving Layered Files
Saving Images In A New Format
Understanding The Save For Web Dialog Box
Optimising Photos For The Web Part 1
Optimising Photos For The Web Part 2
Creating A PDF Presentation
Am I Ready?
This course is designed for complete beginners. You do not need any prior experience with Photoshop to attend.
Provided that you have a basic understanding of working with multiple windows and file storage on a computer, you'll be absolutely fine.
The Training Day
You don't need to bring anything with you. We provide everything that you'll need for 2 really fun, productive days of training.
Our courses run from 9.30 am to roughly 4.30 pm with refreshments throughout the day and a break for lunch.
We offer a fun, supportive learning environment, and comfortable, fully air-conditioned facilities. We also have some of the nicest instructors on the planet.
Also, you'll receive:
✔ A full-colour A4 manual covering everything in the course so that you can recap.
✔ A USB stick for the course exercises to let you practise more in your own time.
✔ A Certificate of Attendance to show that you have been professionally trained.
Online Training Requirements
To attend this PhotoShop course online, you will need:
✔ PhotoShop on your Windows PC/laptop with a camera, speakers & microphone
✔ A stable internet connection capable of running Zoom
✔ To be a confident computer user and able to use Zoom to attend the course
If you have access to a second screen, we would encourage you to use it as it improves the experience.