Top 3 Time Management Apps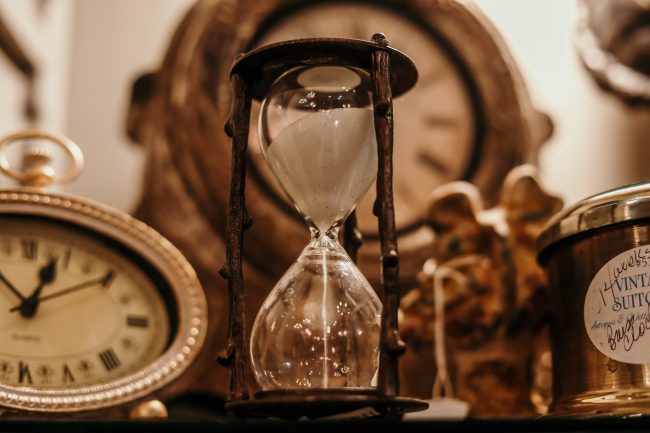 Time management is an essential soft skill for anyone who wants to be successful.
It has become more important than ever in the modern world of business, especially as more and more people are working remotely.
This can be especially challenging when you're trying to juggle multiple projects, keep track of deadlines, and stay on top of your emails.
But worry not—technology has made it easier than ever to manage your time.
Thanks to technology, you can get all your work done without losing track of time or feeling overwhelmed by tasks.
The best apps for time management will help you manage your calendar, organise tasks and reminders, and even track how much time you spend on each project.
Apps are fantastic, but if you think that the best for you would be to learn how to manage your time with the help of expert trainers, have a look at our Time Management courses and save your spot today.
Understanding Time Management
There is a lot more to time management than the clichéd 'work smarter, not harder' axiom suggests.
It can be defined as the process of managing yourself, your tasks, and your activities in order to achieve your goals.
In other words, it is a way of getting things done in the most efficient manner possible.
Time management can be seen as an art form, which requires both practice and discipline to master.
The significance of effective time management can be acknowledged as not only being a key factor in productivity and work-life balance but also in one's overall well-being.
Challenges In Time Management
Managing time is a challenge that many professionals face today.
While we may have all the resources and tools at our disposal, there are numerous obstacles standing in the way of time management.
It's easy to get distracted by emails, phone calls, and other types of communication.
We have so much work on our plates that it's difficult to manage tasks and make sure we don't over-commit or miss deadlines.
In order to overcome these challenges, professionals need a good time management strategy.
Fortunately, there are several apps available for your phone or desktop that make it easy to stay organised and be productive throughout the day.
A few of these apps can help you clear out distractions, prioritise tasks, and stay on top of your schedule.
These apps deliver features such as reminders for upcoming meetings or even alerts when you need to get a task started.
All of this makes it easier than ever to manage your schedule effectively.
The Role Of Apps In Time Management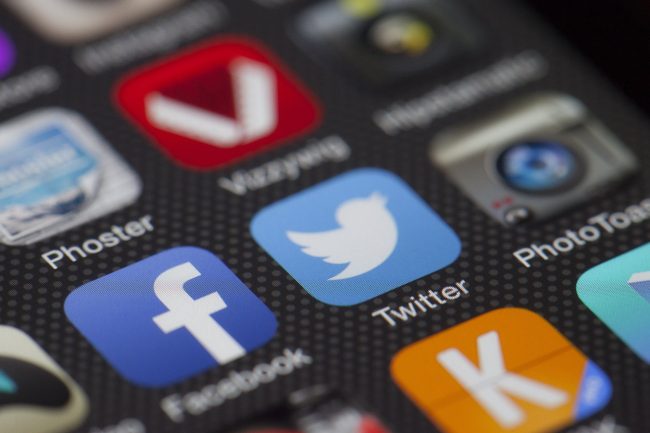 The digital age has transformed the way we manage time.
Instead of relying solely on pen and paper or a desktop calendar, today's time management apps take advantage of technology to make it easier than ever to manage your schedules and tasks while accessing the information you need instantly.
Apps are often more accessible, and they can help you manage your tasks and stay focused on what matters most.
Time management tools like Google Calendar allow users to easily create schedules that can be shared with others.
This allows them to keep track of their tasks and appointments, as well as manage their time efficiently.
You can also use project management software like Trello or Asana to streamline your workflow.
Standout Features
While there are many different types of these apps on the market, a few key features exist across most of them which you should consider before opting to settle for one.
First and foremost, time management apps are meant to be easy to use, whether on an iOS device or Android smartphone.
Many have user-friendly interfaces that prevent you from getting lost in a sea of buttons and features that require extensive learning before you can use them effectively.
A number of time management tools also enable you to customise your lists, schedules, reminders, and analytics; this means that you can create your own unique methods for managing tasks without having to learn a new system each time you begin using a different app.
Likewise, most management apps offer integration with other apps or platforms such as Google Calendar or Slack. This enables you to simultaneously organise your work and personal lives into one platform.
Most people prefer using apps over other forms of time management because they provide accurate analytics and insights into how much time you spend doing various tasks throughout the day.
Exploring Time Management Apps
Time management apps can help you stay focused on your projects, and if you're working with a team, they can help you keep everyone else on track as well.
Some of the best time management apps offer a free plan while others have pro plans that charge monthly, annually, or per user for businesses or other organisations.
Here, then, are some of the best time management apps on the market today.
1.   Todoist
Todoist is a popular to-do list and task management software for professionals and small businesses.
It breaks down larger projects into lists of actionable items and individual tasks.
The app is available on Android and iOS, as well as web browsers.
Features
Projects feature: Lets you organise everything into one place—from work projects to home improvement plans.
'Focus Mode' feature: Blocks out distractions like social media so users can focus on completing their tasks more efficiently.
Collaboration: You can share projects with others so they can contribute their own tasks and deadlines; then everyone involved can see updates in real time as they occur on each other's devices.
Integration with other apps: You can easily link your calendar up with other apps like Evernote or Trello so you can see all relevant information in one place.
User feedback
Users praise Todoist for its ability to focus the user on what they need to do right now while still providing enough flexibility to add tasks later on if necessary (which is especially helpful when something unexpected comes up).
2.   Google Calendar
Google Calendar is a free-to-use, cloud-based time management app that allows users to create and manage events, tasks, and reminders on their mobile devices or computers.
It is available on iOS, Android, and Web.
Features
Easy to use interface: Makes it easy to quickly add tasks and events, as well as set reminders.
Colour code feature: You can colour code your events by category or importance so that they stand out on your calendar.
Sharing capabilities: You can share calendars with coworkers or family members so they can see what you have planned, even if they aren't using Google Calendar themselves.
Integration with other apps: You can easily link your calendar up with other apps like Evernote or Trello so you can see all relevant information in one place.
User feedback
Users love Google Calendar because it syncs across all their devices so they don't have to worry about missing an important meeting on their phone or laptop.
3.   Toggl
Toggl is a time-tracking tool that allows users to monitor the time spent on different projects, tasks and activities.
It's a great tool for any business owner who needs to stay on top of their projects and track tasks.
Features
Dashboard: You can view all of the data collected by Toggl in one place, including graphs and charts showing how much time was spent on each project over time.
Customisable timer: Useful for tracking projects and tasks without having to start over every time you switch between tasks.
Reporting: View statistics on your activity over time so you know where to focus your attention for maximum productivity.
Intuitive interface: Makes navigating through the app simple and fast.
User feedback
Some users have complained about glitches with the app's interface but overall it seems like a great tool for helping people manage their time more effectively.
Conclusion
Time management is a crucial skill for anyone who wants to be successful in the digital age.
The reason for this is simple: the internet and all of its distractions are here to stay.
To truly master time management, you need an app that aligns with your needs and preferences.
There are plenty of options available, so take some time to explore what's out there before settling on one.