Brain teasers and puzzles are a great way for you to utilise your cognitive skills, helping you to learn, by improving your problem-solving skills, and memory as you use specific neural networks.
What's more, when solving a puzzle, you're required to pay close attention to even the smallest details. This ability to capture small details can help people in many aspects of their lives, especially in managing time and workloads in the workplace.
There has never been a better time to test yourself with a brain-teasing puzzle that will test both focus and patience. Two abilities that are very handy in the workplace!
That's why here at Acuity Training we have created a brain-teasing puzzle that will test your puzzle-solving abilities. We're challenging you to find one of the most iconic parts of any office; the mug, the utensil that holds the source of many workers' inspiration- coffee!
Hawk vision spectacles may be required to find the mug amongst the 'ocean' of laptops, fans, watercoolers, telephones, computers and documents to represent the typical office.
Customers have branded the brainteaser an entire mare as they attempt to spot the mug.
"Finding the hidden mug" may seem straightforward at first. How much searching do you really need to do to pick out the unique object? However, with the additions of lots of confusing shapes, colours, and objects that look extremely similar and you're looking at solving a seriously tricky visual brain-teaser!
Below you can find the puzzle!
Find The Mug Challenge: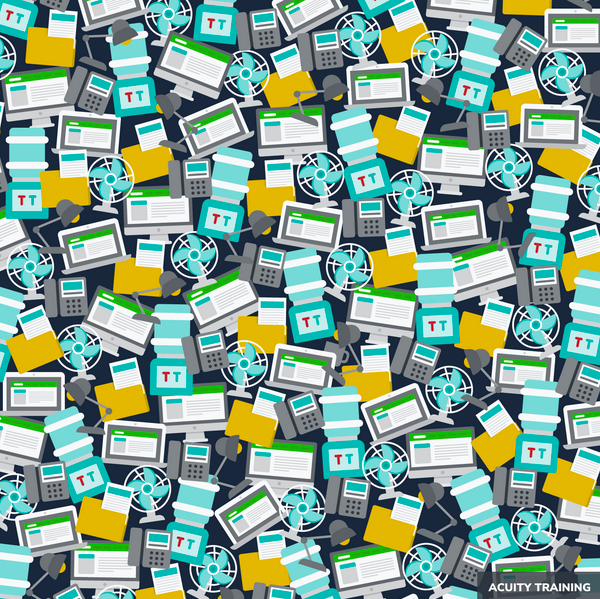 Now you know exactly where the mug is in the office, did you manage to spot it?
Don't worry if it took a while, once you find it, you can breathe a sigh of relief and show off to your friends and family!
At the Acuity Training HQ, it took an average of 35 seconds to spot the odd mug. You'll really need to focus to find it!
If you're struggling to find the mug, take a look at the solved image below!
For more on Time Management, read our article on the Pareto Principle here.
Hidden Mug Solution:
Only look here if you are truly stumped!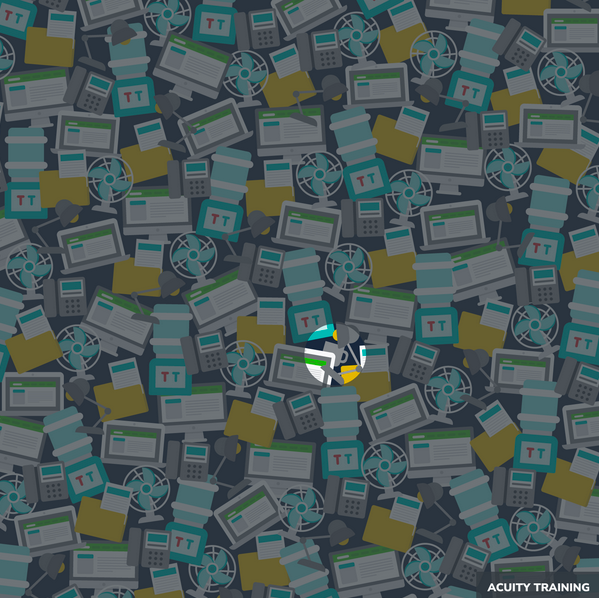 Share the puzzle with your friends and family and see if they can beat your record!
Acuity Training's director Ben Richardson said: "Getting your favourite mug out of the office kitchen cupboard and making a fresh cup of coffee or tea is part of many workers' routines. This is because it can help them focus their mind on the day's most important tasks."
"With this in mind, we wanted to create a puzzle that would help train people's brains so they can work effectively, whether that be in the office, in university or school. Plus it's a lot of fun!
Attempting to solve this tricky office puzzle before a hard day's work is a great way to get your brain in gear. We hope that people will also send the puzzle to their friends and family to see if they can beat their score, as a bit of competition never hurt anyone!"
Want more help to get focused on for work? See our guide to timeboxing.