How to view Files as Tiles in Photoshop
Here is a quick tip for if you that we cover during our Adobe classes.
If you have a few files in Photoshop, instead of clicking on each tab to view them you can view them all at once.
All you need to do is go to the 'Window' tab and under 'Arrange' click on 'Tile'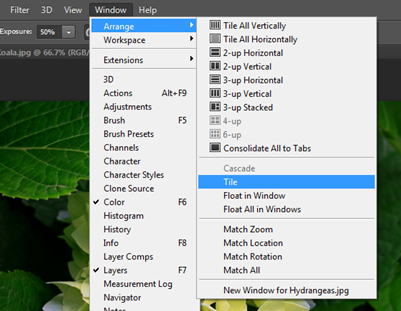 You will then have all your files open as tiles, so you can view them all together.
Under the 'Arrange' Option there are also many other ways to view your files.