Distance Learning Versus Classroom Study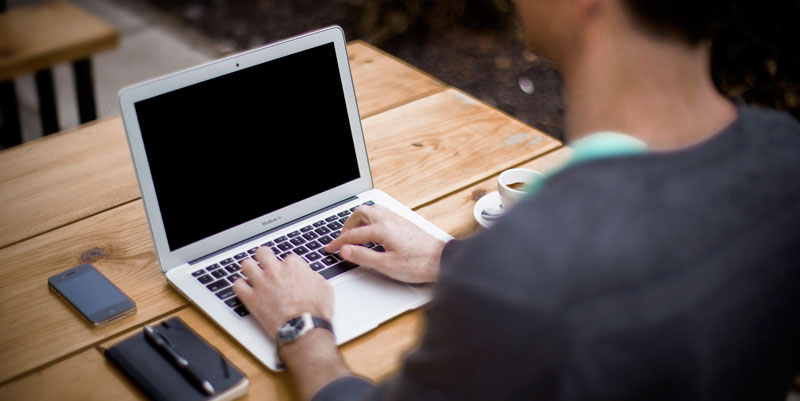 "Pick the right tool for the job and not vice-versa" Paul Colligan
As a provider of classroom based training courses you might expect us to be against online training.
Far from it, we believe in "whatever works best".
Sometimes a physical course is the best solution, other times a distance learning course works best. The trick, as the quote says, is to be clear that you're picking the right tool for the job.
Let's take a look at the pro's and cons of both and when online courses might work better for you than a classroom-based course. The differences are the same whether you're looking at a one day course or a three day degree.
1. COST
This is a big one. Distance learning courses are generally cheaper than classroom-based courses. They also avoid the travel and other ancilliary costs that go with attending a classroom-based course.
If you're budget is very limited online training is the way to go.
2. SCHEDULING
Classroom-based courses require you to block out a the majority of your time each day when they are running. Online courses are far more flexible. You can pick them up and put them down around your other commitments meaning that you don't have to miss out on other things.
You can also usually start and finish online courses whenever suits you best. For people with work commitments this can be a big issue. Classroom-based courses obviously only start at specific times and so you need to find one running at the right time.
If you want to study around working full-time or part-time online is the ideal way to study obviously as you can study in the evening or at the weekend if that works better for you.
3. RECOGNITION
Until recently distance learning courses were generally viewed as less rigorous or valuable than those that you attended physically. However course delivery and sophistication has improved substantially in recent years to the extent that many employers do not now discriminate between the two delivery methods.
If your course is provided by a reputable provider (online or offline) these days you should get equal recognition for it.
4. PERSISTENCE
Studying online is tougher than studying in a classroom-based environment. Some people find it lonely and miss the social aspect of classroom learning.
Other finds it very frustrating that when they hit a problem there isn't anyone there to ask. Waiting for an email from a tutor is tough for the impatient among us. In a similar vein, the absence of physically meeting someone can make it far easier to miss deadlines. It is much easier to let an assignment or piece of work slide when you don't have to explain why it is late to someone in person.
You really need to be clear about what your motivation is for doing a long online course so that you will stick with it and finish it. If you are not the odds are that you won't complete it. Some courses only have a 7% completion rate.
On the other hand if you aren't really clear about why you want to do an classroom-based course, you should be asking yourself whether it will be a good use of time. You will be much more likely to finish a classroom-based course but if it's not the right course for you it's still not a good use of time.
5. CHOICE
There is a far greater choice of online courses out there. Classroom-based courses inevitably cater for the most popular topics. If your interest is in a relatively niche subject then online is likely to be a better choice for you, allowing you to access exactly the course that you want from experts in the field.
6. TIMING / SPEED
Distance learning courses let you set the speed at which you learn, this is very different to classroom-based courses that have to aim to cater for the 'average' student. If you are a very fast learner waiting for others can be very frustrating.
Equally if you are a slow learner or struggle with certain aspects of your course the feeling of moving on before you've master something can be demotivating.
An online course will let you learn at whatever pace works best for you. If you understand something great, move on to the next part. If you're stuck on something no problem go back and go through it until you've got it. You can go at whatever pace works best for you.
So there we have it. The big six differences between classroom-based courses and distance learning courses as we see it.
For more information have a look at the Brightside website, which has lots of useful articles and advice on subjects.
Related courses
Assertiveness is a learned skill. It does not come naturally to most people.Being […]
Read more
This Microsoft Excel Essentials training course will introduce you to the basic skills needed […]
Read more