How to set a Paragraph Style in Photoshop
Here is a quick tip for if you want to style some text quickly, by using a Paragraph Style you have created previously.
So first you need to go to the 'Window' tab, and then select 'Paragraph Styles'
Then you need to double click on the 'Create new Paragraph Style' Icon.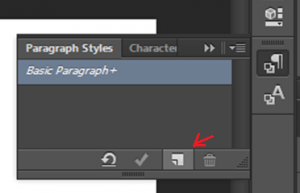 Here you can set the font, colour, leading, kerning etc.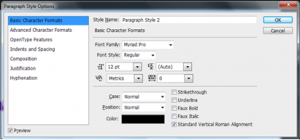 To apply a style to text, just highlight the text, then click on the desired style you want to set.
To learn more about text formatting in Photoshop, please see these training summaries.