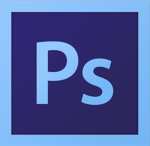 Create stunning visuals effortlessly on our Authorised Adobe Photoshop training courses.
Learn how to quickly and simply:
Crop, edit and perfect images and photos
Create designs for websites and apps
Create illustrations and digital paintings
Seamlessly integrate with other Adobe applications.
Master Photoshop with friendly, certified trainers.
Small classes. You get plenty of personal attention and time to ask questions.
Lots of Practice. You'll return to work a much faster, more confident Photoshop user.
Multi Award-winning. You can be sure things will go smoothly.
Convenient & Comfortable. Modern, easily accessible London and Guildford training centres.
Got a question? Not sure about something? Call us: 0203 603 0150 / 01483 688 488.

YOUR TRAINER
---
Our usual trainer for this course has been an Adobe Certified Expert for 13 years and has over 30 years experience in digital publishing and image editing.
Paul started out producing electronic artwork for a print business working day-in day-out in CorelDraw and QuarkExpress. This was before Photoshop had even been created!
He became a dedicated trainer in the early 90s. Initially, he was training QuarkExpress in Apple Centres across the UK before he moved to focus on Adobe training.
He has spent his entire career in digital publishing and is passionate about helping others use it to its full potential.
Occasionally scheduling issues can mean that Paul won't run one of our courses.

OUR LOCATIONS
---
Our modern, air-conditioned training centres are in London and Guildford. They are very easy to get to wherever you are travelling from.
Our London training centre is in the heart of the City. It is a short walk from Blackfriars tube station and City Thameslink station.
Our Guildford training centre is very accessible from Guildford station. If you are driving, we have plenty of free parking.
We also offer onsite training across the UK. This means that we come to your offices to run the training. We do this on days that suit you and train a course that is specific to your exact needs.

THE ACUITY ADVANTAGE
---
We are different to other training companies.
Don't take our word for it. We've won a Feefo Gold award fours years in a row and we get new testimonials from delighted delegates every week.
1. SMALL BUT PERFECTLY FORMED
You're a name not a number to us. We're small enough to be personal, but large enough to ensure the highest quality at every step. We like to think we're the perfect size.
We want you to feel inspired and relaxed, as we know that the more you enjoy learning the better you'll perform back at work.
2. TIME AND SPACE TO LEARN
We don't cut corners. You'll never have more than 8 people on your course. This gives you plenty of time with your instructor.
You won't be packed into a dusty back room, like a sardine. Our classrooms are spacious, comfortable and well equipped.
You learn best when things aren't hurried. You'll start your day at 9.30am, not 10am, so that your class can move at a relaxed pace.
3. WE SWEAT THE SMALL STUFF
We care about the details. Your time is valuable and we are careful not to waste it.
We take our time to ensure that everything is properly and professionally organised before you arrive. We don't leave things to the last minute.
Your day will be really productive and fun without any of the hassle and wasted time that you might find at other companies.
4. REAL SKILLS NOT CLASSROOM KNOWLEDGE
You are focused on being a fast, confident Adobe Photoshop user in your day to day work.
We know this. This is why our courses include so much time for you to practice what you are being taught.
Real world skills are developed by guided practce and hands-on experience, not by listening to someone.
Photoshop Versions
---
Photoshop is available by subscription either individually or as part of the Adobe Creative Suite. As it is part of the Creative Suite is works very well with Adobe InDesign and Adobe Illustrator.now updates itself on an ongoing basis. Previous versions of the software
The Photoshop software now updates on an ongoing basis and is known as Photoshop CC (Creative Cloud). Previous versions of the software were known as CS6, CS5 and so on.
In addition to a subscription to Photoshop there are also two other frequently used versions of the software. See here for more details.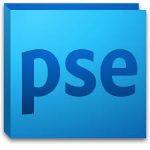 1. Photoshop Elements
Elements is a slimmed down version of Photoshop aimed at hobbyists rather than professionals. It does not offer all of Photoshop's power and
It does not offer all of Photoshop's power and functionality but many people find that it is more than sufficient for their needs.
It is significantly cheaper than the full version of Photoshop.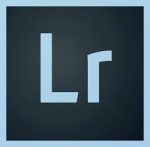 2. Photoshop Lightroom
Photoshop Lightroom is aimed specifically at photographers. It is also a streamlined version of Photoshop but with some specific photograph editing tools added.
Lightroom has specialised workflows and tools for photo editing and also handles files in a different way. More details can be found here.
What Is Photoshop Used For?
---
Photoshop is a graphics editing package which you can use to create and manipulate images. Anywhere that images are used it has a potential use. Industries as far apart as astronomy and medicine use it extensively, as well as everything in between.
Photoshop is a raster based image editing program. This means that it sees a picture as a huge grid of dots called pixels. However, it also uses vector methods (a more mathematics based representation of an image) for macro elements of an image like it's layout and larger elements like text.
Photoshop offers a huge variety of potential edits to an electronic image. It also offers the ability to create images from a blank screen. As such the possibilities it offers are endless.
Typical edits that it is used to process are:
Resizing & Cropping. This is simply either reducing an image's size of selecting only part of the whole image.
Restoration. Many photographs have small blotches and blemishes (for example from dust on a camera lens).  Photoshop can easily remove or reduce these blemishes using the colour from the surrounding area.
Graphics. Many simple computer graphics, like buttons, are created in Photoshop.
Background Removal. Often images are required without their background. Photoshop makes this very simple.
Combining Images. Combining images is something Photoshop is especially good at doing.
Similar Courses
---
Delegates interested in Photoshop training often are also interested in:
Further References
---
Further information on Photoshop can be found at the following websites:
TechTarget:    Photoshop Article
Adobe:           Photoshop Home Page