Printing From Excel
Excel has to be one of the trickier programs to print from. In others like Word, you are working on a certain size 'piece of paper' from the start. In Excel you can just keep adding as many columns and rows and you want and the view you see on screen will not necessarily bear any resemblance to what will print. Our lunches spreadsheet, for example, looks like this on screen: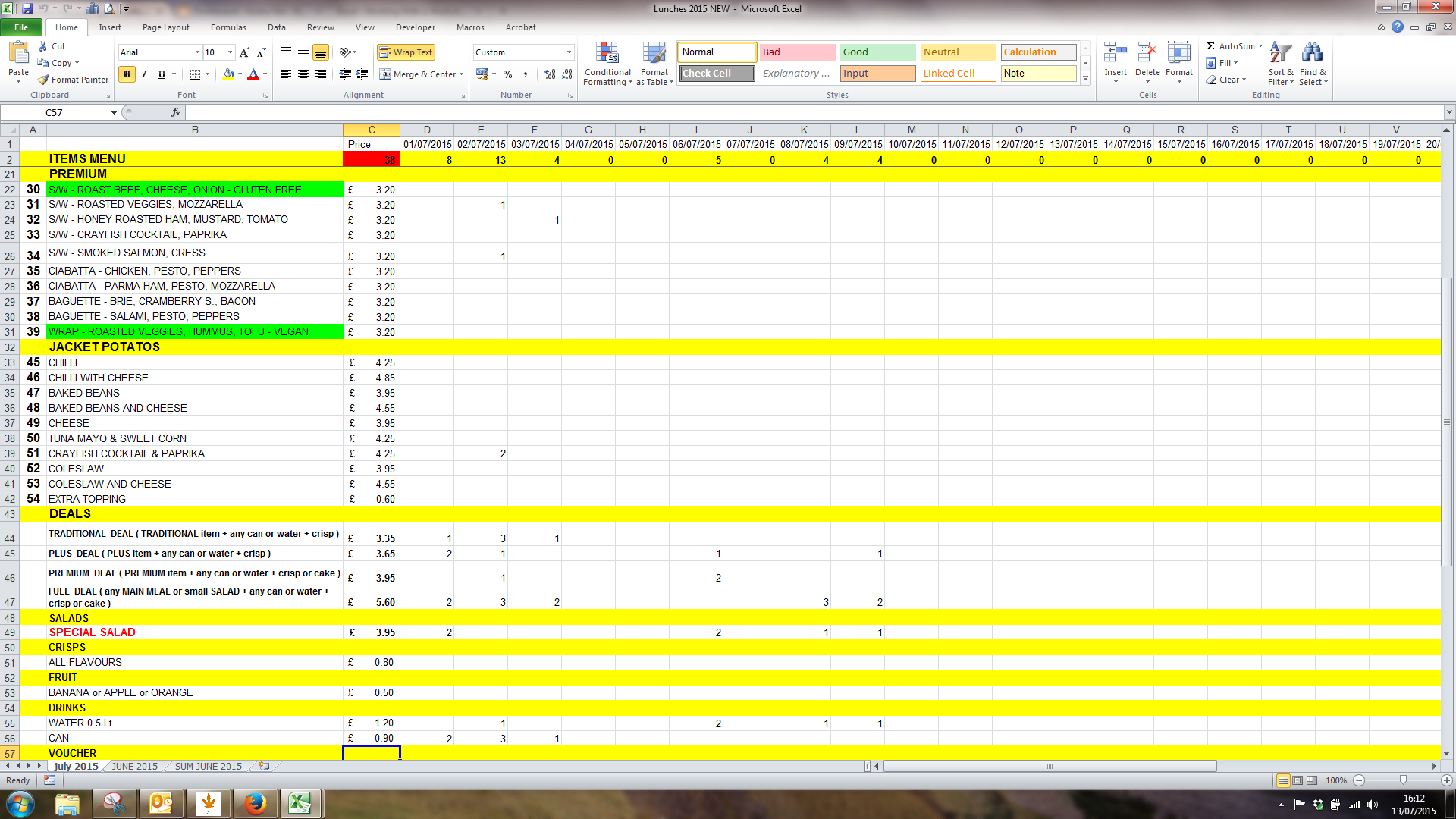 To see what will print you can click on 'File/print' and it will open up this preview, as you can see, very little of the sheet will print on one page: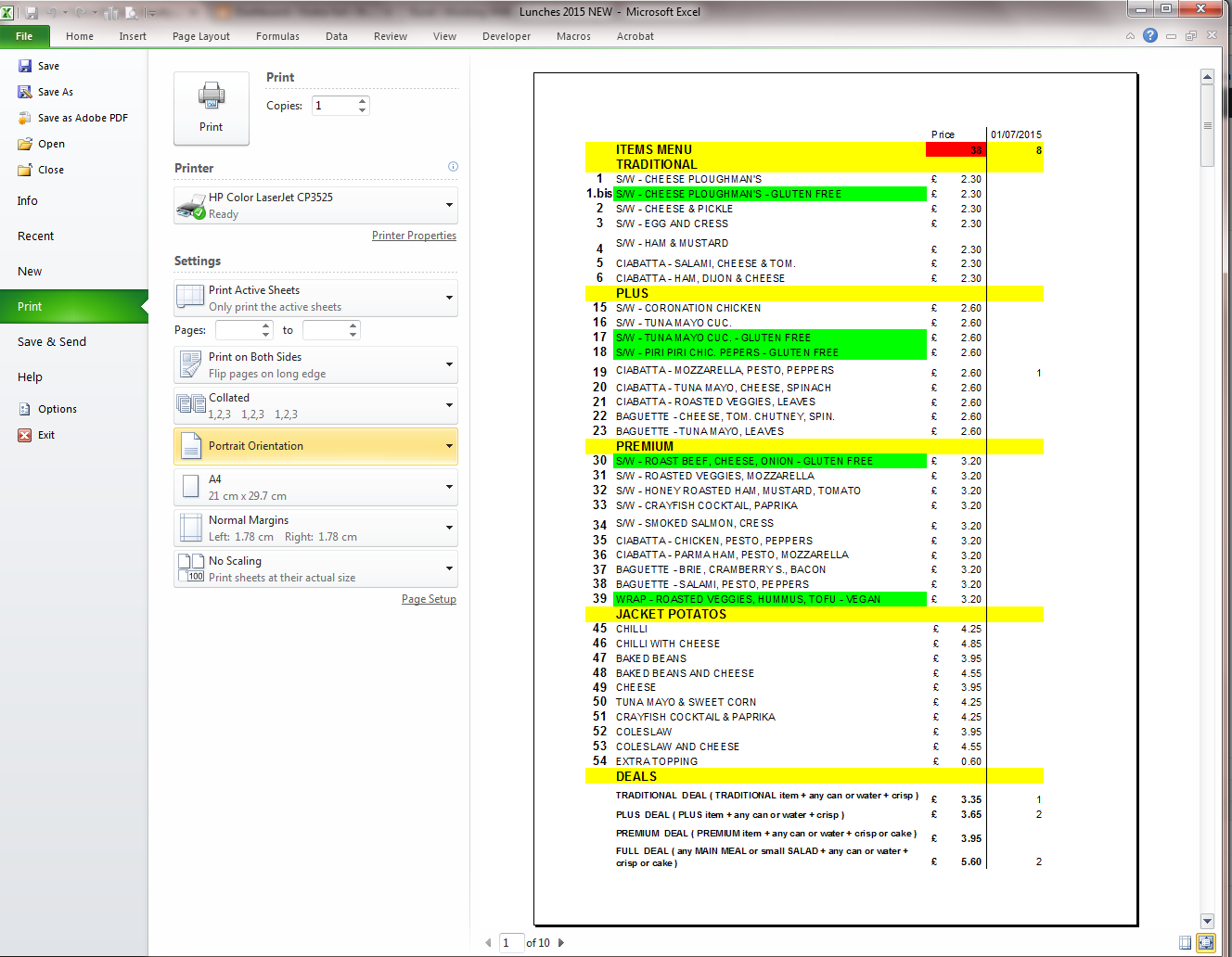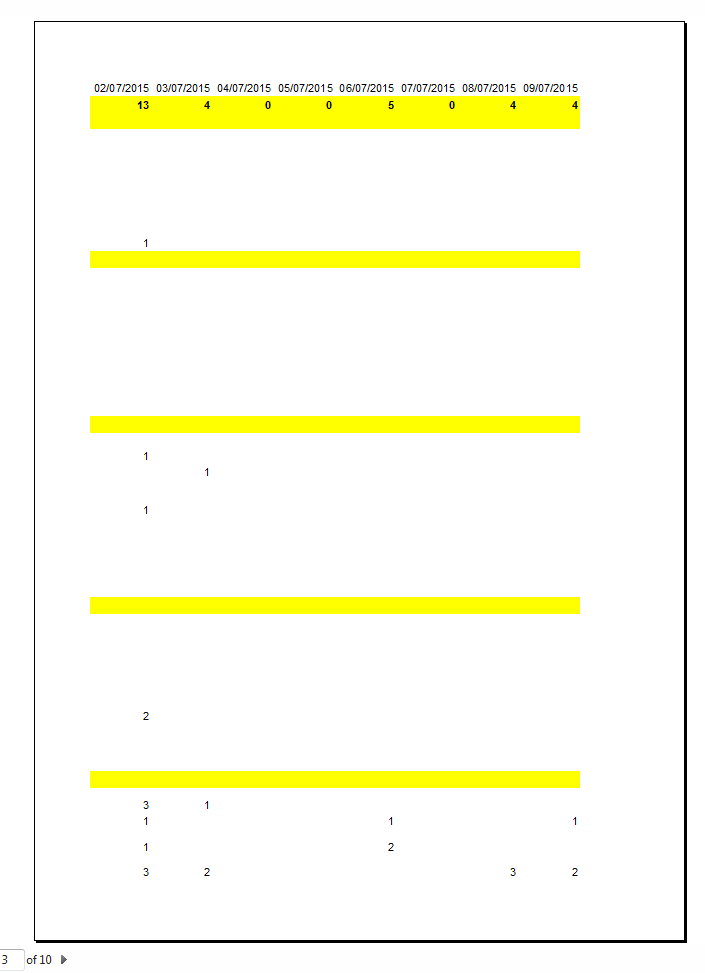 If it not showing what you would like it to, take a look here at the different options of changing what will print from within the worksheet.
Print Settings
Unless you want to print your whole worksheet you will need to specify what area you want printed, you do this by selecting a range. To do this simply highlight the cells you wish to print File/print/settings/print selection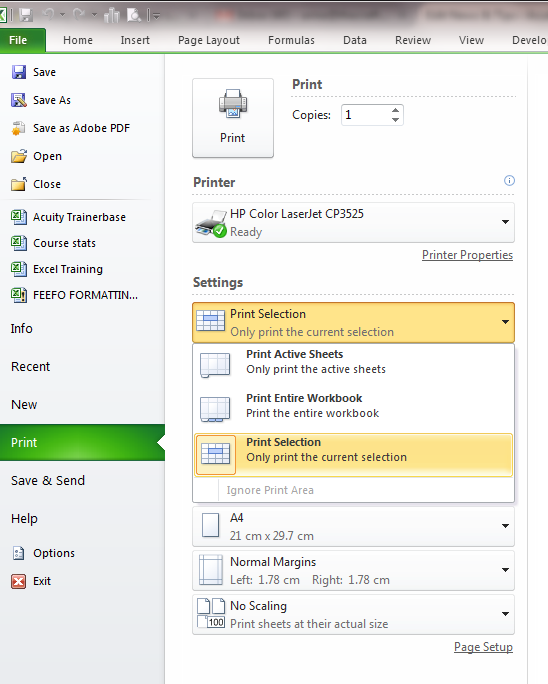 As you can see, from this drop down list you do get the option to print the whole workbook and only active sheets.
Above the printerchoice, you have the option to specify how many copies you with to print.
To learn more about this, attend our Excel Essentials training course.