How to Sort Data in Excel
Here is another way for you to view and organise your information.
The first thing you need to do is click on the column 'A' and then click on the triangular icon in the corner next to it.
Then go to the 'Home' tab and click on 'Sort & Filter' and click on 'Custom Sort'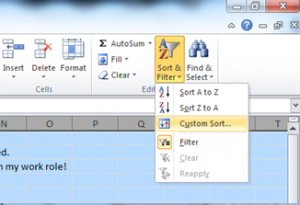 Here you need to make sure that the 'My Data has headers' box is ticked.
Use the 'Sort by' drop down box to select the item you want to sort by and then click 'OK'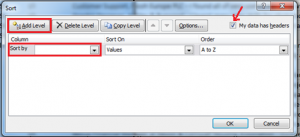 If you want to sort your data further then choose the 'Add Level' button to add another term to sort your data.
If you would like to learn about Excel and how to make the most of its features we can show you on one of our Excel Training Courses.