Create a Keyboard Shortcut to open Excel
Here is a quick tip on how to create a keyboard shortcut to open Excel quickly!
First you need to go to the 'Start Menu' click on 'All Programs' then 'Microsoft Office'.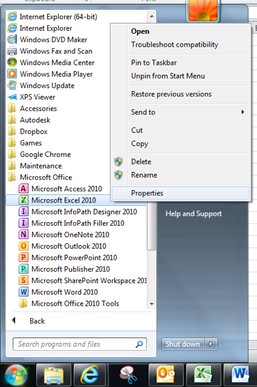 Then you need to right click on 'Microsoft Excel…' and click 'Properties'.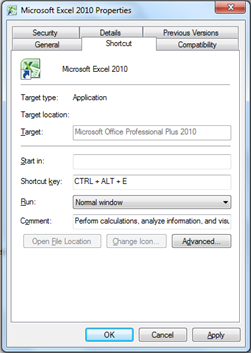 Here you need to click in the 'Shortcut Key' Section and type in whichever letter, number or symbol you wish. It will already add CTRL + ALT.
Click 'OK' and you can now use your new Shortcut Key!
If you want to learn more about Excel, then take a look at our Excel Training Courses