Microsoft Excel: How To Email An Excel File Without Leaving Excel
Here is an easier way to send an Excel file through email quickly and without having to open Outlook.
All you need to do is go to the 'File' tab and click 'Save & Send'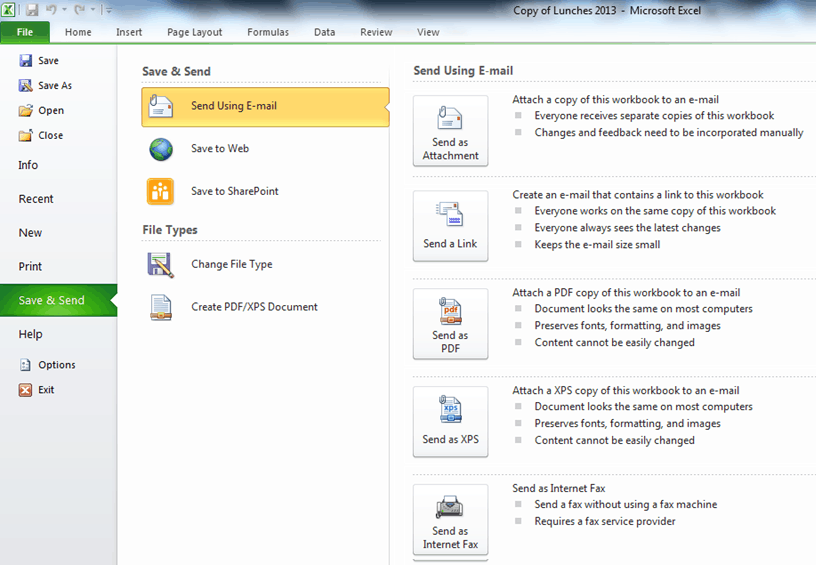 Then click 'Send Using E-mail'. Here you also have other options on how to send your file, which include an option to create a PDF of your document or to send it as a Fax.
To find out how to link an Excel worksheet with a Word document click here.
To just send it in an email as it is just click 'Send as Attachment'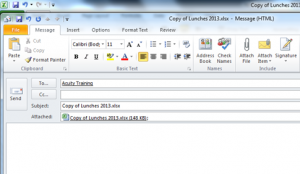 You will then have an email message pop up with your document attached.
If you would like to learn more about Excel and its tool, take a look at our Excel Training Courses
To find out more on renaming worksheets click here.