To control both your body language and your speech, first you have to be able to control how you think and react to things, especially conflicts. The ability to defend your opinions or to say "no" to a demand that doesn't seem reasonable to you is a key component of assertiveness.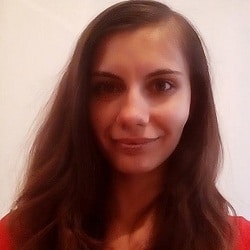 Minuca Elena MinucaElena.com
~ I am a freelancer that creates expert roundups. My posts provide quality content, bring huge traffic and get backlinks. I also help bloggers connect with influencers.
My top assertive communication tip is to have a clear goal in mind. Often, people don't trust in themselves enough or are insecure about what they want.
That is why others easily influence them and when a negative outcome happens they blame them for their "bad advice." You need to take responsibility for your decisions.
Analyze all the options and try to see what results may come from each option. When you've reached a conclusion, express it through clear arguments.
---
---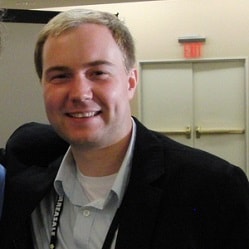 Zac Johnson ZacJohnson.com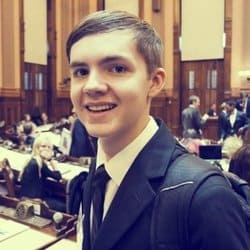 Josiah Nelson – ReadySettle.com
~ Joe started his first company at 12 and at 17, he created a smartwatch company that sold for 8 figures. Last May, he dropped out of college and moved to Manhattan where he started a company that just made its first million.
Being assertive can be a very effective way to convey your opinions or ideas while commanding authority. Assertive communication is something you must build for yourself. When I first moved to New York City from a rural town in Georgia, I worked at a top law firm negotiating debt. In an environment like that, assertive communication is an essential tool.
If I did not assert myself, the negotiators at the other end of the table would chew my up and spit me out so I had to learn quickly. Assertive communication is less of a habit and more of a communication tool. you have to use your best judgment as for when to use it, as it isn't effective in every situation or for every person.
Confidence, i would say, is the biggest underlying factor of assertive communication. You have to be deliberate in your words while not speaking too much. The key trick that I've found is to use as few words as possible.
While it may seem trivial, not doing so may be the fastest way for people to lose respect for you in a conversation. Have you ever been in a negotiation or discussion with someone who babbled on, second-guessed themselves, stuttered, etc?
You may have heard this before but you just have to think before you speak. It's cliche, yes, but it couldn't be more important. Every word that comes out of your mouth should be to the point and directly progress the conversation in the direction you want it to go.
It requires some thinking on your feet so just start by doing it slightly in everyday conversations. you don't have to be rude. Just be more thoughtful in your diction and mindful of your confidence and the rest will fall into place.
---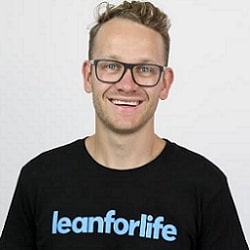 Jaxon Calder LeanForLife.com.au
~Jaxon is an Author, Speaker, Coach and Entrepreneur. He is the founder of Lean for Life and has a passion to build team's and up skill people in the workforce, business and life. 
I am a passionate believer that assertive communication is an invaluable tool within the workplace, it is what all managers assess to gauge the maturity, the ability and the quality of their team. There are three areas of focuses when it comes to assertive communication 1) yourself and 2) others 3) delivery.
By being aware of these three focuses and continually improving your skill set in these areas you will notice that you will soon be shortlisted for promotions above your coworkers and even your peers.
In order to effectively communicate with assertiveness you first need to take time to reflect on how you are currently communicating. Are you short, vague, emotional, weak, strong, what tone do you use, what words are you using, do you stutter, second guess yourself, speak with passion or just go on about nothing.
To better understand how you communicate ask yourself these questions, How is my (fill in the blank), Why am I using this/ those (fill in the blank) and what (fill in the blank) could I have used. Secondly, you need to take time to learn how other people naturally would like to receive communication-based on their personality types, gender, character, and people group.
You need to be aware on how they would like to receive communication and be aware of how they might assume what you are saying or not saying. Being an effective assertive communicator you are responsible for the communication you deliver and constructing it in a way of being aware of how people might receive it.
Lastly is the delivery of your communication, all effective communicators pay attention to how they are communicating while they are in communication and at the same time analyse how the audience might receive what they are saying, you take on the awareness of being responsible for how/ what you are communicating and how it will be received.
---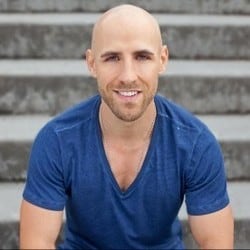 Stefan James  ProjectLifeMastery.com
~ Stefan is a 7-figure internet entrepreneur, life and business coach, fitness enthusiast, and world traveler with an obsession to live life to the fullest and fulfilling his potential as a human being.
In order to communicate in an assertive way, I believe that the most important thing is to ensure that you're in an assertive state. If you try to act or behave in an assertive way, but aren't feeling assertive or cert
ain, then it won't come across effectively.
Your actions and behaviors must be congruent with your state of mind. How can you access a more assertive state? Simple – just ask yourself, "How would I stand, move, breathe or behave if I was feeling totally assertive?" and then adjust your physiology to be that.
Ask yourself, "What would I think or say to myself if I was totally assertive?" and then do and say it. I believe accessing an assertive state is crucial, as your assertive behavior will follow that.
---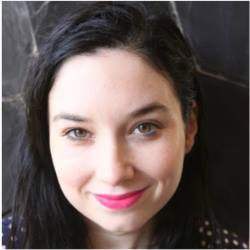 Elizabeth Bradley ElizabethKBradley.com

~ Elizabeth is a holistic, creative writer and blog mentor for life and health coaches. Her work has been featured on sites like Tiny Buddha, Olyvia, The Branded Solopreneur, and Cameron Diaz' blog.
I LOVE being assertive in my communication, from emailing influencers and Ideal Clients directly to being very straightforward and clear in my copywriting and even in my blog comments.
It's all about being clear on what you're trying to communicate, and who you're communicating too.
The better you know your audience/Ideal Client/influencer you're trying to get the attention of, the better you can shape your communication so it gets their attention and motivates them to take action.
---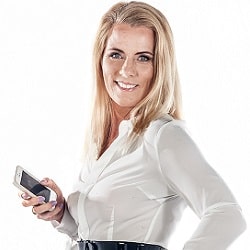 Naomi Rogers Twyford
~ Naomi – MD of Glenn Twiddle Training & Director of Phenomenal Women & Be Phenomenal.
One of the most unrealiable forms of communication must be email. My entire team is told that if they ever say to me "But I sent them an email" they will be fired on the spot…….Ok maybe not fired but you get my point.
Any company or individual that is still relying on email as a stand alone effective form of communication is asking for trouble!
My team are all told that if they are sendinf an importatn email, it must be accompanied with a text message or Facebook message or a skype or even better all of the above. It is was too easy for people to say "Oh! I never got that email"
So what is my top assertive communication tip: Stop Relying on Emails as an effective way to communicate
Bridging is an effective technique to state your point of view. Many times reporters will try to get your opinion on something that doesn't help you. Your goal is to get your point across. You could say, "That reminds me of …" and then state your point or tell your story. If you watch media interviews, you'll see this is done all the time! Now you know the trick.
---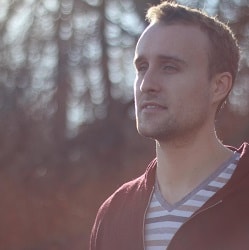 Scott Young ScottHYoung.com
~ Scott is a writer, programmer, traveller and avid reader of interesting things.
Ask for what you want.
Sometimes people hide behind asking directly what they want and get upset that others don't fulfill their expectations.
---
---
Thank you so much to all the experts that contributed to this expert roundup!
We think we're pretty good at assertiveness skills training which we run in London and Guildford but we don't think we know it all so it's great to hear some more views.
Remember: think twice, speak once, and be assertive. You are in control of the situation.
Oh and a quick reminder. Good team members are NOT quiet team members. Team leaders want team members that speak up for themselves and their points of view. This is how they gather the information that they need to learn and adapt their approach to problems. For new team leaders, we offer team leader skills training.
Thank you so much to all the experts that contributed to this expert roundup! A big THANK YOU to Minuca Elena for helping us gather all these awesome tips.
Finally, we're written a few other articles on assertiveness that you might find interesting: