Microsoft Project Training – Advanced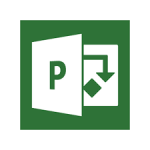 This Microsoft Project training course will teach you how to make the most of planning and managing projects using Microsoft Project, building on your existing skills and teaching you to make the most of this powerful project management software. Part of the second day of this course is a workshop session which allows  delegates to work on their own projects.
Led by highly experienced MS Project trainers with many years of experience our hands-on courses mean that you will leave with lots of practical Project experience as well as useful tips and tricks.
This course assumes that you have attended our Introduction/Intermediate level Microsoft Project training course or you have a good understanding of Microsoft Project.
It also assumes that you have an understanding of project management techniques and can create/manage a project.
This course aims to show delegates how to become expert users of MS Project. It assumes that delegates have an understanding a familiarity with Project but do not use currently use all of it's functionality and shows them how to make best use of that additional functionality.
Our courses run from 9.30 am to approximately 4.30pm. While you are with us we are focused on offering you a relaxed and productive learning environment. There is no dress code for our courses. Please come wearing whatever you are most comfortable wearing. You do not need to bring anything with you when attending one of our courses.
When you book a course with use you get the following:
A full colour advanced MS Project manual or book.
The exercises that you have worked on during your course to allow you to practice afterwards.
USB stick to take the exercises away (where relevant).
Freshly prepared lunch.
Refreshments though out the day.
Training in fully air conditioned facilities from an experienced advanced Project instructor.
Certificate of attendance
Understanding Working With Applications
Copying a Gantt Chart Image
Copying Table Data
Copying to Microsoft Excel
Linking to Microsoft Excel
Exporting to Microsoft Excel
Exporting to Excel Using a Map
Displaying Progress Lines
Working With Progress Lines
Understanding Project Templates
Examining the Templates
Saving a Project as a Template
Using a Custom Project Template
Specifying the Personal Templates Folder
Using the Personal Template Folder
Modifying a Template
Understanding the Global Template
Organising the Global Template
Applying a Newly Organised Item
Removing Items From the Global Template
Understanding Linked Projects
Combining Projects
Viewing a Combined Project
Printing From a Combined Project
Setting a Combined Project Start Date
Changing Data in a Combined Project
Saving and Closing a Combined Project
Using Only the Combined Project File
Using Only Subproject Files
Inserting Subprojects
Breaking Subproject Links
Creating a Read Only Subproject
Inserting Task Links
Creating a Summary Milestone
Understanding Project Downsizing
Creating the Resource File
Creating Smaller Projects
Linking Subprojects to Resources
Preparing for the Master Project
Creating the Downsized Master File
Setting Project Links
Finalising the Master
Understanding Custom Fields
Creating Custom Fields
Inserting Custom Fields
Creating A Formula In A Custom Field
Modifying A Formula
Testing A Formula
Understanding Graphical Indicator Custom Fields
Creating Graphical Indicator Custom Fields
Creating A Lookup Custom Field
Creating An Outline Code Mask
Entering Lookup Table Values
Using A Lookup Table
Understanding WBS Codes
Creating WBS Codes
Altering Tasks With Custom WBS Codes
Renumbering WBS Codes
Editing Custom WBS Codes
Adding Simple Custom Fields
Formatting Table Fields
Creating A Simple Lookup Table
Using A Custom Table
Using A Hyperlink Field
Preparing For The Custom View
Creating A Custom Filter For The View
Creating A Custom Group For The View
Creating A Custom Table For The View
Creating The Custom View
Removing A Custom View And Its Components
Creating a Custom Filter
Using a Custom Filter
Understanding Graphical Reports
How Graphical Reports Work
Running A Report
Formatting Chart Objects
Manipulating Report Data
Filtering Report Data
Cloning An Existing Report
Creating A New Report
Enhancing Report Appearance
Making Reports Global
Removing Unwanted Reports
Understanding Visual Reports
Understanding Excel Visual Reports
Creating A Visual Report From A Template
Choosing Fields To Display In A Visual Report
Changing The X Axis Categories
Filtering A Visual Report
Formatting A Visual Report
Saving A Visual Report As A Template
Using A Custom Visual Report Template