Introduction
This 2 day advanced Microsoft Project training course will show you how to use Project's most powerful project management functions.
It is a hands-on course. We make sure you get lots of time to try out what you are being taught and ask questions.
By the time you finish, you'll be an expert Project user.
✔ A complete advanced course that covers all of Project's advanced tools.
✔ Plenty of one to one attention and time to ask questions.
✔ Friendly expert trainers, small groups and a comfortable place to learn.
What Will I Learn?
By the end of this course, you will be confidently using all of Project's most powerful project management functionality.
You will know how to:
Create and edit standard templates to speed up project creation.
Link and combine projects.
Create and modify custom fields to take complete control of tasks and resources.
Create custom views and graphical reports.
Use Work Breakdown Structure Codes (WBS).
The Trainer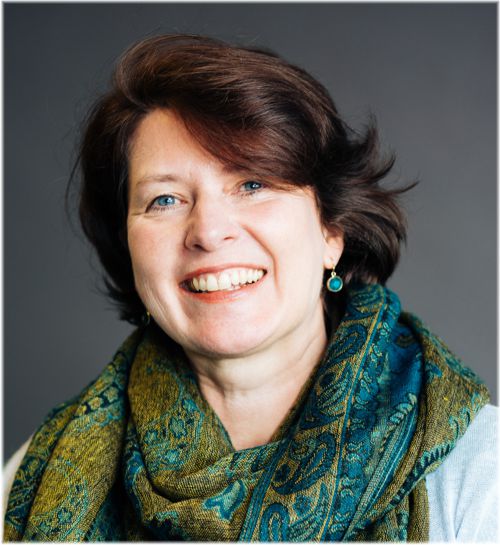 Our usual trainer for this course is Serena.
Serena began her career as a business analyst before moving into IT training.
She is a Microsoft certified and TPMA qualified trainer and has 20+ years' experience of leading training courses, managing training projects and writing training materials.
Course Details
Download full course details
Click on the sections below to see the full details of what is covered during this course.
Understanding Working With Applications
Copying a Gantt Chart Image
Copying Table Data
Copying to Microsoft Excel
Linking to Microsoft Excel
Exporting to Microsoft Excel
Exporting to Excel Using a Map
Displaying Progress Lines
Working With Progress Lines
Understanding Project Templates
Examining the Templates
Saving a Project as a Template
Using a Custom Project Template
Specifying the Personal Templates Folder
Using the Personal Template Folder
Modifying a Template
Understanding the Global Template
Organising the Global Template
Applying a Newly Organised Item
Removing Items From the Global Template
Understanding Linked Projects
Combining Projects
Viewing a Combined Project
Printing From a Combined Project
Setting a Combined Project Start Date
Changing Data in a Combined Project
Saving and Closing a Combined Project
Using Only the Combined Project File
Using Only Subproject Files
Inserting Subprojects
Breaking Subproject Links
Creating a Read-Only Subproject
Inserting Task Links
Creating a Summary Milestone
Understanding Project Downsizing
Creating the Resource File
Creating Smaller Projects
Linking Subprojects to Resources
Preparing for the Master Project
Creating the Downsized Master File
Setting Project Links
Finalising the Master
Understanding Custom Fields
Creating Custom Fields
Inserting Custom Fields
Creating A Formula In A Custom Field
Modifying A Formula
Testing A Formula
Understanding Graphical Indicator Custom Fields
Creating Graphical Indicator Custom Fields
Creating A Lookup Custom Field
Creating An Outline Code Mask
Entering Lookup Table Values
Using A Lookup Table
Understanding WBS Codes
Creating WBS Codes
Altering Tasks With Custom WBS Codes
Renumbering WBS Codes
Editing Custom WBS Codes
Adding Simple Custom Fields
Formatting Table Fields
Creating A Simple Lookup Table
Using A Custom Table
Using A Hyperlink Field
Preparing For The Custom View
Creating A Custom Filter For The View
Creating A Custom Group For The View
Creating A Custom Table For The View
Creating The Custom View
Removing A Custom View And Its Components
Creating a Custom Filter
Using a Custom Filter
Understanding Graphical Reports
How Graphical Reports Work
Running A Report
Formatting Chart Objects
Manipulating Report Data
Filtering Report Data
Cloning An Existing Report
Creating A New Report
Enhancing Report Appearance
Making Reports Global
Removing Unwanted Reports
Understanding Visual Reports
Understanding Excel Visual Reports
Creating A Visual Report From A Template
Choosing Fields To Display In A Visual Report
Changing The X Axis Categories
Filtering A Visual Report
Formatting A Visual Report
Saving A Visual Report As A Template
Using A Custom Visual Report Template
The Training Day
We include everything that you need for 2 really fun, productive days of training.
Our courses run from 9.30 am to roughly 4.30 pm with refreshments and biscuits throughout the day and a break for lunch.
We offer a relaxed, supportive learning environment, fully air-conditioned training facilities and some of the nicest instructors on the planet.
Also, you'll receive:
✔ A full-colour A4 manual covering everything in the course to keep.
✔ A USB stick so that you can take your course exercises home with you.
✔ A Certificate of Attendance.
Don't Just Take Our Word For It
There's no better way to learn the advanced features of Microsoft Project than attending our hands-on training classes.
See what Matt (a Programme Manager) had to say after attending our Project Advanced course:
Am I Ready?
This is an advanced course for people who already have experience with Project.
It assumes that you have a good understanding of Microsoft Project either through attending our beginners Microsoft Project training course or through your day-to-day work.
It also assumes that you have a basic understanding of project management techniques.
Online Training Requirements
To attend this Project course online, you will need:
✔ MS Project on your Windows PC/laptop with a camera, speakers & microphone
✔ A stable internet connection capable of running Zoom
✔ To be a confident computer user and able to use Zoom to attend the course
If you have access to a second screen, we would encourage you to use it as it improves the experience.