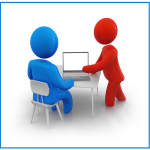 Our professional development courses are carefully designed to have a real, lasting impact on your workplace interpersonal skills.
All of us work in teams and interact with people multiple times per day. The ability to manage and influence these interactions so that they are positive and productive is what our training is all about.
If people don't clearly understand what you are saying then you will get nowhere.
Our courses will help you master key skills like:
How you are perceived by others, and how to manage that impression
How to manage your response to others and ensure that it is clear and professional
Establishing clear boundaries and learning to say 'No'
Establishing rapport rapidly and dealing with conflict and difficult people
As Tony Robbins says, "The quality of your life is the quality of your relationships".
Our expert trainers will help you to evolve your current style in order to become a better communicator and relationship builder.
We offer training at our centres in Guildford, London, Manchester and also at our client's sites. Many client's find it more convenient to ask us to come to their site to provide training.
 All of these classes are focused on communcation at heart. Whether it's managing your relationships with other or how you manage your response to other people we can teach you the key elements.
Training Course Approach
---
These courses are focused on making your a significantly better relationship builder and communicator.
Our focus is on helping you to develop practical skills, not theoretical knowledge.
You should expect that your course will include roleplay scenarios. These ensure that you practice the techniques that you have been taught, ensuring that you leave your course with real-life skills.
See what one of our recent delegates have to say about her assertiveness course:
Locations
---
We have centres in London and Guildford where we run scheduled leadership courses.
We also frequently provide instruction at our clients' offices.
Further Reading
---
Below are some links to useful interpersonal skills articles.