How to add Animations in PowerPoint
Here is a quick tip on how to make your Presentation a little bit more exciting with Animations.
First you need to click on the Text Box or Object you want to Animate.
Then click on the 'Animations' tab, then click on the drop down arrow.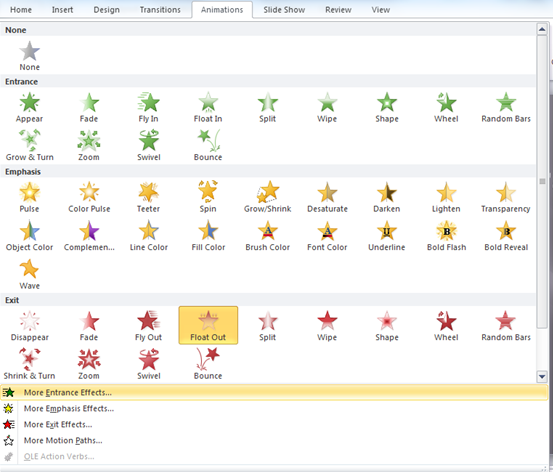 Here you can choose the Effect  you want, you can give your object a 'Fly In' Effect under the 'Entrance' and 'Exit' Section or you can make it stand out using an Effect from the 'Emphasis' section. Or you can look at more Effects in the options given.
You also have a 'Timing' section where you can change how your Animation will start and the duration of it.

If you are interested in learning more about PowerPoint and its tools then take a look at our PowerPoint Training Courses