Introduction
This 2 day WordPress training course will give you a comprehensive understanding of how to building WordPress websites from the ground up.
It is a practical hands-on course. You will be encouraged to try out what you are being shown and ask questions if you're not sure.
By the end of this course, you will be a confident WordPress Website designer/developer
✔ An in-depth intermediate WordPress course that builds on your existing skills.
✔ Plenty of one-to-one attention and time to ask questions.
✔ Friendly expert trainers, small groups and a comfortable place to learn.
✔ All the materials and extras that you'll ever need.
✔ Ongoing support and help with issues you have after the course.
Our WordPress Trainer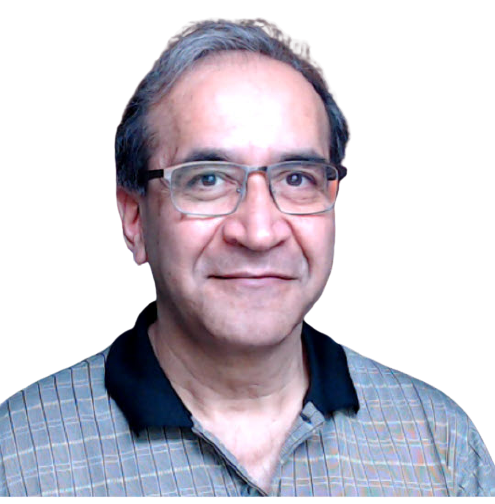 Our usual trainer for this course is Alpesh who has been training people to use WordPress for over a decade. 
He has also worked in industry as a database administrator and web application developer for over 20 years and brings practical real-world experience to his training in addition to his theoretical knowledge.
What Will I Learn?
Download full course details
You will leave this course able to quickly and confidently create a custom WordPress site from scratch.
It covers a lot, including the best ways to build a quality website using leading pagebuilders, themes and plugins. It also includes lots of practical tips.
You'll learn about:
Installing a local development environment
WordPress site setup checklist
Using a child theme
Setting up your WordPress site
Planning your site
Working with WordPress templates
Using a page builder and themes
Creating header and footer templates
Creating custom post types and custom fields
Creating custom archive and single post templates
Creating re-useable section templates
Creating forms
Creating a search page
Creating a 404 Error page
Working with other useful plugins
Creating show/hide elements
Using widgets with sidebars and footers
Adding a privacy page
Making your site search engine friendly
Migrating your website to live
Am I Ready For This Course?
This intermediate WordPress course assumes that you have a working knowledge of WordPress and how to set a WordPress site up. 
If you are unsure please contact us for more details.
If you are new to WordPress then our beginners' WordPress course would be more appropriate for you.
The Day
You don't need to bring anything with you – we provide everything you'll need for two really fun, productive days of WordPress training.
Our courses run from 9.30 am to roughly 4.30 pm with refreshments and biscuits throughout the day and a break for lunch.
We offer a relaxed, supportive learning environment, fully air-conditioned facilities and some of the nicest instructors on the planet.
Also, you'll receive:
✔ A full-colour A4 manual covering everything in the course to keep.
✔ A USB stick so that you can take the course exercises home with you.
✔ A Certificate of Attendance.
Online Training Requirements
To attend this WordPress course online, you will need:
✔ A Windows PC/laptop with a camera, speakers & microphone – no Software required as we will provide a remote login on the day!
✔ A stable internet connection capable of running Zoom
✔ To be a confident computer user and able to use Zoom to attend the course
If you have access to a second screen, we would encourage you to use it as it improves the experience.