How to recover deleted items in Outlook
Recovering your deleted items is pretty simple, even if you have emptied your Deleted Items folder you can still recover them!
So all you need to do is go to your inbox, or any other folder you want to recover items you have deletes from.
Then go to the 'Folder' tab and select 'Recover Deleted Items' under the 'Clean Up' section.

In this dialog box you can select the deleted items you want to recover by holding the 'Ctrl' button, you can select multiple items.
Once you have selected your items, click on the 'Recover Selected Items' Icon which is at the top left in the middle of the icons.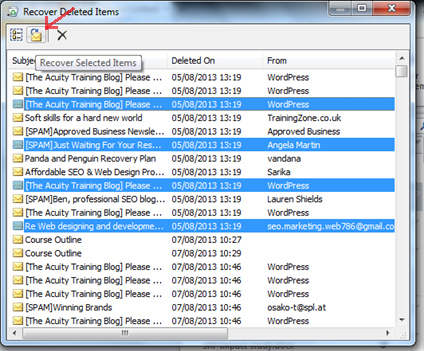 If you want to learn more about Outlook, then take a look at our Outlook Training Courses