How to Ignore a Conversation in Outlook
If you are copied into an email, which maybe doesn't interest you here is a quick tip on how to ignore them!
All you need to do is select the email conversation you want to ignore.
In the 'Home' tab click on 'Ignore' in the 'Delete' section.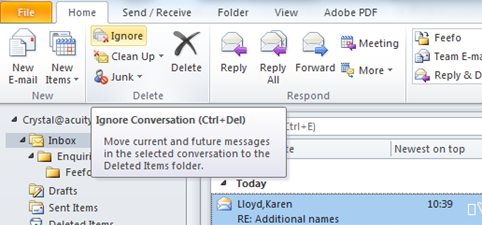 Click 'Ignore Conversation' when the box pops up!
If you want to learn more about Outlook, then take a look at our Outlook Courses