How to create a Signature in Outlook
Here is a quick to show you how to create a Signature to apply to your emails.
All you need to do is open up a new email, make sure you are in the 'Message' Tab.
Click on 'Signature' in the 'Include' Section and select 'Signatures…'

In the dialog box you can create your Signature or edit and existing one by using different fonts colours and styles.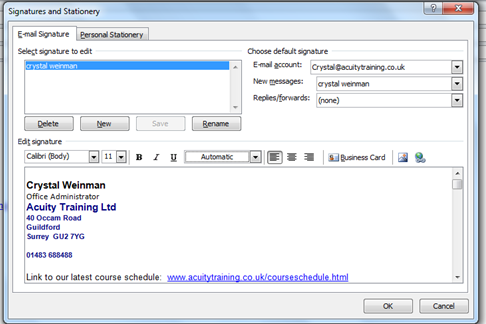 Click 'OK' to complete.
If you want to learn more about Outlook, then take a look at our Outlook Courses