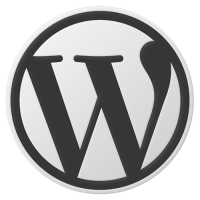 WordPress was originally an open source blogging tool however it has greatly evolved since it was launched in 2003. It is now the world's most popular content management system (CMS).  It is easily customisable with a plugin and template structure. With nearly and endless supply of themes and plugins which are easily customisable, there are no surprises why it is so popular. Around 30% of websites use WordPress as it dominates all competition with a CMS market share of 60%.
Our WordPress training courses are led by ex-industry professionals with years of hands-on experience. This means that our courses use real-life examples and scenarios.
We offer training at our centres in Guildford, London, Manchester and also at our client's sites. Many client's find it more convenient to ask us to come to their site to provide training.
WordPress Course Approach
---
Our WordPress training courses are designed carefully to ensure you become a faster and more relaxed user of the website software. From a complete beginner to someone who has experience and would like to fill in gaps of their knowledge, our deliberate hands on approach is a great way to learn WordPress  as you will be working in small classes with no more than 6 delegates. This gives the delegates more time for asking specific questions and more focused attention when required.
On the Acuity WordPress course the delegates will work on a local environment building their own new websites from scratch learning the ins and outs of WordPress. This gives the delegates the ability to apply the knowledge learnt to their own scenarios whether it's using existing WordPress websites or creating new WordPress sites from scratch.
Uses Of WordPress
---
From businesses to bloggers over 74 million sites depend on WordPress and the platform is used in a great variety of ways such as:
Blogging
Ecommerce
Forums
Social Hubs
Portfolios
Other Courses
---
You may also be interested in:
HTML Email Training For Newsletters