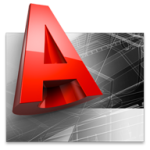 Professional AutoCAD training courses.
 Small, friendly classes. There's plenty of time to ask questions. 
Hands-on practice. You'll leave a faster, more confident AutoCAD user.
Multi award-winning. You can be confident things will go smoothly.
Convenient, comfortable locations. We're easy to find.
AutoCAD is the pre-eminent computer-aided design (CAD) package.
Our AutoCAD training courses are led by ex-industry professionals with years of hands-on experience. This means that our classes use real-life examples and scenarios, and will have a real impact on your day-to-day workflow.
Please note that our courses currently use AutoCAD 2018. Recent versions of AutoCAD are very similar. Anyone using AutoCAD 2013 or later will find very few differences with the 2018 version.
We are obviously very happy to explain these are we go through the course. See here for full details of the differences between versions.
Which level course would you like?
Training Course Approach
---
Our instructors are focused on making you a faster and more relaxed AutoCAD user.
They are deliberately very practical and hands-on. We believe that practical skills are developed through practice and so our instructors will give you multiple exercises to complete during your class.
We choose our exercises very carefully to ensure that they focus on the key learning points of each session. That way you leave with a thorough knowledge and understanding of how to use AutoCAD and also the practical experience in using the software which allows them to confidently put that knowledge into practice.
We choose our exercises very carefully to ensure that they focus on the key learning points of each session. That way you leave not only with a thorough knowledge of how to use AutoCAD but also with practical experience of using the software.
AutoCAD is very flexible and highly configurable. To the uninitiated, the large numbers of menus can be confusing. However, in working through multiple exercises we ensure that our delegates get comfortable navigating the various menus and options that are available.

COURSE LOCATIONS
---
Our modern, air-conditioned training centres are in London and Guildford. They are very easy to get to wherever you are travelling from.
Our London training centre is in the heart of the City. It is a short walk from Blackfriars tube station and City Thameslink station.
Our Guildford training centre is very accessible from Guildford station. If you are driving, we have plenty of free parking.
We also offer onsite training across the UK. This means that we come to your offices to run the training. We do this on days that suit you and train a course that is specific to your exact needs.
Uses Of AutoDesk AutoCAD
---
AutoCAD is the most widely used drafting and computer-aided design (CAD) tool in the world. It is used by engineers, land developers, architects, mechanical engineers and other design professionals to design, visualize, document and communicate their ideas clearly and efficiently.
It's ability to visualise and render 2D and 3D models and designs is unrivalled. When used in conjunction with a 3D printer its designs can be printed out directly, making it an incredibly powerful tool.
An example of AutoCAD in use would be civil engineers. They use AutoCAD to design bridges, roads, tunnels and other common buildings. The software allows the geography and topology of a site to be considered and included, as well as utilities and infrastructure. The hydrology of a site can also be incorporated into plans as well. A civil engineer would typically use a specific version of AutoCAD called, Civil 3D.
Different Versions Of AutoCAD
---
AutoCAD is available in a number of different versions, and is also now available for iPads and tablets. Most simply it is available in 2D and 3D versions as well as a LT version and also AutoCAD 360. The 2D AutoCAD and 3D AutoCAD versions are, as you would expect, simply 2D and 3D versions of the software.
The LT version is a much lower cost stripped back version of AutoCAD. It is designed for an entry-level users rather than professional corporate users. It lacks some of the standard management and automation tools that are found in other versions of the software as well as some of the customisation options. However, for the hobbyist or occasional user, it is a very cost effective way to access AutoCAD.
AutoCAD 360 is a cloud solution which allows subscribers to store, view, edit and share their AutoCAD designs over the web. It offers access to a version of AutoCAD that is further stripped down from the LT version, however it is available on a very cost effective subscription basis of $99.99 per year.
AutoCAD is also available in a large number of different "themed" versions. It has evolved over the years as different versions have been launched in order to better cater to the requirements of different specific users.
Examples of these types of versions include, Revit for Building Information Modelling and AutoCAD architecture which is specifically aimed at architects. There is also civil 3D as mentioned above.
A 3o-day trial version of AutoCAD is available for free from the AutoDesk website.
Similar Courses
---
Delegates interested in AutoCAD training are also often interested in:
Further References 
---
Further information on AutoCAD can be found at the following websites:
Cadalyst:       AutoCAD Articles
Autodesk:     AutoCAD Homepage
CAD User:     CAD Articles