How to add a Translator in PowerPoint
Whether you speak a different language and you want to be able to translate a word in a presentation or you just something to give you the definition of a word.
There is a handy tool that will do this for you.
All you need to do is go to the 'Review' tab and click on 'Translate' under the 'Language' Section then click on 'Choose Translation Language'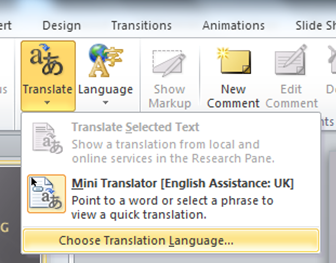 Here you can either select a language to translate words to or just select the English dictionary to get a definition of a word. Then just click 'OK' to put your translator to work.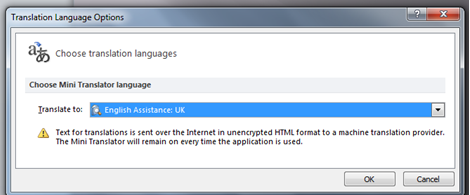 To view the translation of a word of definition all you need to do is hover your cursor over the word you want to translate or define.
If you want to learn more about PowerPoint, then take a look at our PowerPoint Training Courses.