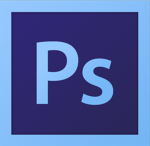 Our Adobe Photoshop training courses will show you how to make the most of this incredible software.
Led by highly experienced Photoshop trainers with many years of industry experience, they are very hands-on and practical.
We make sure that you practise the techniques we teach you. That way you leave the course confident and ready to put them to use.
Our scheduled Photoshop courses run at our London and Guildford centres.
We also provide private training for groups and individuals. This allows us to customise the course topics to your exact requirements, and run it on a date that suits you.
Why Book With Acuity?
---
Because we care and it shows.
Feefo recently awarded us their gold standard award for outstanding customer service for the 4th year in a row.
We believe that people learn best when they are relaxed and having fun so that's exactly what we aim for.
Worried about anything or not quite sure. Give us a call, we're here to help.
For example. We use Adobe Creative Cloud software as standard on our courses. If you use Photoshop CS6, CS5 or CS4 please let us know. We'd be delighted to organise a computer with that software on it for you.
Course Approach
---


These courses are focused on ensuring that we make you a faster and more efficient Photoshop user.
Whether you are a beginner tackling Photoshop for the first time, or a more advanced user, our courses are very practical. We believe that real skills are developed by using the techniques you have been taught to edit images and videos on your own.
Our exercises are carefully chosen to emphasise the key aspects of each lesson, and of course, our tutors are there to help if you've any questions.
Part of Photoshop's attraction is that if offers a huge number of tools. As a consequence, some people find it difficult its menus difficult to navigate initially. Using the software ensures that you will be navigating Photoshop's menu with ease by the end of your course.
As part of the Adobe suite of products Photoshop also works seamlessly with other Adobe products like InDesign and Illustrator.
Locations
---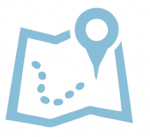 We run scheduled Photoshop courses at our training centres in London and Guildford.
We also frequently run private Photoshop courses at our client's premises.
Our Guildford centre is in the Surrey Technology Centre, very close to the hospital.
Our London centre is very close to Bank and Monument tube stations, and a short walk from Liverpool St and Cannon Street overland stations.
Photoshop Versions
---
Photoshop is available by subscription either individually or as part of the Adobe Creative Suite. As it is part of the Creative Suite is works very well with Adobe InDesign and Adobe Illustrator.now updates itself on an ongoing basis. Previous versions of the software
The Photoshop software now updates on an ongoing basis and is known as Photoshop CC (Creative Cloud). Previous versions of the software were known as CS6, CS5 and so on.
In addition to a subscription to Photoshop there are also two other frequently used versions of the software. See here for more details.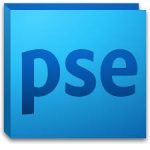 1. Photoshop Elements
Elements is a slimmed down version of Photoshop aimed at hobbyists rather than professionals. It does not offer all of Photoshop's power and
It does not offer all of Photoshop's power and functionality but many people find that it is more than sufficient for their needs.
It is significantly cheaper than the full version of Photoshop.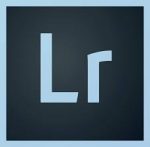 2. Photoshop Lightroom
Photoshop Lightroom is aimed specifically at photographers. It is also a streamlined version of Photoshop but with some specific photograph editing tools added.
Lightroom has specialised workflows and tools for photo editing and also handles files in a different way. More details can be found here.
Similar Courses
---
Delegates interested in Photoshop training often are also interested in:
Further References 
---
Further information on Photoshop can be found at the following websites:
Wikipedia:    Photoshop Article
Adobe:           Photoshop Home Page