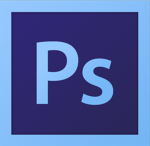 Our Adobe Photoshop training course will show you how to use this the industry standard for all kinds of image-related work. It allows you to create and edit images for both print and web and also incorporates Adobe ImageReady, a powerful web graphics add-on allowing the creation and optimization of a variety of formats – gifs, jpgs, image maps, rollovers, animations, layer-based graphics and more. Photoshop itself gives the user complete control over all kinds of image manipulation, editing and special effects and can be used for exact calibration of images for all output methods.
Led by highly experienced Photoshop trainers with many years of experience our hands-on courses mean that you will leave with practical experience as well as useful tips and tricks.
We run scheduled Photoshop training courses for all versions of Photoshop including CS6, CS5 and CS4.
One-to-one or group bookings can also be arranged on dates to suit you and customised to your specific requirements. To make the training as relevant as possible we will work on your Photoshop files where possible.
Course Approach
---
These courses are focused on ensuring that we make you a faster and more efficient Photoshop user. Given that Photoshop is the standard image editing software used worldwide. It is used by web designers, photographers, designers and anyone working with visual media.
Whether you are a beginner tackling Photoshop for the first time, or an advanced user learning the more advanced tools, our courses are very deliberately hands-on. We believe that skills are developed through editing and working on real images and help to reinforce the classroom learning. Our exercises are carefully chosen to emphasise the key aspects of each lesson and ensure that all of our delegates are comfortable with applying them practically.
Part of Photoshop's attraction is that if offers a huge number of tools and so can be used to create a huge number of effects. However, as a consequence it is often difficult to navigate around it initially. Using the software through out our courses will ensure that everyone is comfortable navigating it's menus.
As part of the Adobe suite of products Photoshop also works seamlessly with other Adobe products like InDesign and Illustrator.
Uses Of Photoshop
---
Photoshop is used extensively both by business and by individual hobbyists. In business it is used to edit and manage and manipulate images wherever they are used. Obvious examples being websites, magazines and newspapers.
In addition to being used to 'clean up' digital photos it can also be used to creatively to edit those images and also create entirely new images by combining many separate image elements to create a photomontage.
It is worth noting that additional functionality is available to Photoshop users via plug ins, which allow third parties to sell add-ons to the standard software. These are often very effective for one small part of image processing, for example creating 3D effect, but can not be run as independent pieces of software.
Background & Overview
---
Photoshop has been available since the late 1980s when it was produced by an independent company. It's uptake was initially limited by the very limited computer storage that was available at the time. However, the only other image and colour editing systems available were very expensive dedicated machines and so overtime it's adoption grew steadily. It was initially only available on Apple Mac computers.
In the early 2000's as computers became more powerful and digital cameras cheaper and more available it's use increased beyond professionals to photography hobbyists who wanted to edit and customise their images.
It is available on subscription either individually or as part of the Adobe Creative Suite. As it is part of the Creative Suite is works very well with Adobe InDesign and Adobe Illustrator.
More recently two different versions of Photoshop have been launched:
Photoshop Elements: This is a slimmed down version of Photoshop and does not offer the full packages power and functionality. It is designed for hobbyists rather than professionals and it significantly cheaper than the full package. For many people it is more than sufficient than their needs and saves the expense of purchasing the full package.
Photoshop Touch: This is a version of Photoshop designed specifically for use on tablets. It is not as powerful as the full version, given the limited computing resources of tablets. However, for Photoshop users without easy access to a full PC does allow them to edit and manipulate digital images very easily.
Similar Courses
---
Delegates interested in Photoshop training often are also interested in:
Further References 
---
Further information on Photoshop can be found at the following websites:
Wikipedia:    Photoshop Article
Adobe:           Photoshop Home Page