Scholarship – Outstanding Leadership Award
Acuity Training Scholarship for Outstanding Leadership 2017
Unfortunately we are not running the Scholarship for 2018.
Great leadership is a key life skill for people of all ages. It is particularly important for young people to work on developing their leadership abilities and assertiveness.  To encourage this, Acuity Training has established a yearly scholarship for students demonstrating outstanding leadership ability. This award is open to both undergraduates and postgraduates.
Those wishing to take part in our scholarship program stand a chance of winning a £500 / $1000 fund. Students who wish to apply should create a three to four minute video discussing the merits of leadership and showcasing a situation or situations where they have demonstrated outstanding leadership abilities. They should also explain and the results that their leadership has produced.
The winner of the scholarship will receive £500 / $1,000 (or equivalent) towards higher education.
About Acuity Training (briefly!)

Acuity Training provides a range of training courses. In addition to assertiveness training courses these include a variety of Microsoft Excel courses and Photoshop training courses as well.
Terms of Participation
Your video entry should ideally be three to four minutes in length and has to be in English. We want you to include some of the following ideas: A) What is leadership? Why is it valuable and how can it be developed? What is the difference between leadership, management and assertiveness?, B) Examples of how and when you have shown leadership and the benefits that have flowed from that, and C) The importance of leadership qualities in the 21st century workplace?
Eligibility
This award is only available to students that are currently enrolled at a college or university anywhere worldwide.
How We Judge Videos
When we are reviewing the entries, amongst other things, we will be looking for clarity, creativity and, most importantly, the quality of the leadership showcased in the case study.
Application Submission
The video should be less than five minutes long. To enter upload it to YouTube and put "Acuity Training Scholarship Program" as the title. You should also provide a link to this page inside the description area.
When you have completed all of those steps, email us at scholarships@acuitytraining.co.uk and provide the link to the video. You should also include the following information:
– Your full name, telephone number and mailing address
– The name of the university or college you attend (If you have been accepted but haven't started yet that counts)
– Proof that you are a student of the university / college you specified
– Your area of study
By entering for this contest you give us permission to use your video for marketing and promotional purposes, if we wish. We also ask that you will publicise the fact that you have received the scholarship in order to help us let people know about it in future years.
Deadline
This scholarship program will run once each year with the deadlines for applications being the 31st December 2017.
The winner will be chosen in January 2018 and notified before the end of January 2018.
Previous Winners
2017
Nicholas Coupey
Rice University
Physics
2016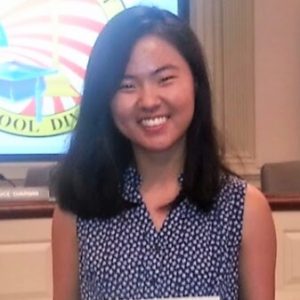 Soohyun Yoon
Rice University
Bioengineering
2015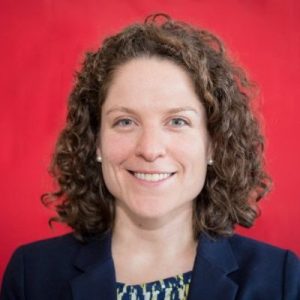 Angela Giordano
Boston University
Public Health