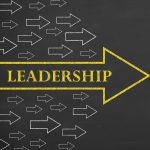 Our leadership training courses are focused on having a real, practical impact on your leadership skills.
Leadership is highly individual. Each of us will develop our own particular leadership style over time.
Our courses will help you to understand the key skills like:
How to communicate with and motivate a group of individuals.
Decision-making and making commitments
Working with different types of people
Leading by example
Our expert instructors will also help you to understand how you are perceived and how that impacts your leadership.
Many people do not realise how closely their behaviour will be scrutinised and mirrored by their team members.
To be an inspirational leader you need to 'walk the walk'.
It is not a case of saying the rights things. It is critical that you are seen to be doing the right things.
We offer training at our centres in Guildford, London, Manchester and also at our client's sites. Many client's find it more convenient to ask us to come to their site to provide training.
What Is Leadership?
---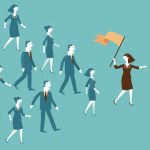 "Leadership is doing the right things, management is doing things right"
Peter Drucker
There are many different definitions of leadership but at heart it involves:
1. Articulating a clear vision or goal
2. Inspiring a group of pepole or organisation to pursue that goal.
3. Ensuring that the relevant resources and structure are in place to enable the pursuit of the goal
Training Course Approach
---
The courses are focused on making you a noticeably better leader.
We believe that real day-to-day skills are developed through practice and so these courses are deliberately hands-on.
They involve a number of roleplay scenarios that require you to implement the techniques that the instructor has shown you. This will allow you to leave the class confident of how to use the techniques that you have been taught, not just with theoretical ideas that you then need to figure out how to put into action.
Locations
---
We have centres in London and Guildford where we run scheduled leadership courses.
We also frequently provide instruction at our clients' offices.
Further Reading
---
Below are some links to useful leadership articles.
Want To Be A Better Leader? Keep A Journal – Harvard Business School
Searching For A True Leader – London Business School