How to turn your Data into a Table in Excel
Here is a quick tip on how to turn your Data into a table in Excel.
There are many table styles available or you have the choice to create a custom style.
First you need to highlight the group of data you want to put in a table.
Then on the 'Home' tab under 'Styles' choose 'Format as Table'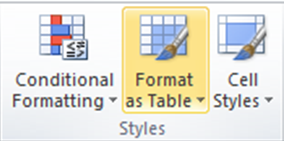 Here you can choose the format of your table
In the 'Create Table' box that pops up you can choose whether your table has headers or not.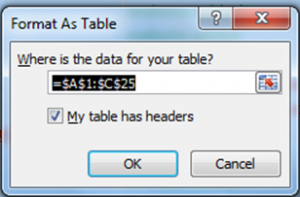 You can then add elements to your table and adjust it under the 'Table tools Design' tab.

If you would like to learn more about Excel and its tools, take a look at our Excel Training Courses