How to turn a Bullet list into SmartArt in Word
If you want to make your bullet list a bit more interesting then here is a quick tip on how to turn your bullet list into SmartArt in Word.
First you need to highlight your list, then right click and select 'Cut' or using your keyboard <Ctrl> + <X>
Then go to the 'Insert' tab and under the 'Illustrations' Section click on 'SmartArt'.
Then click on 'List' here you can choose the layout you want for your list.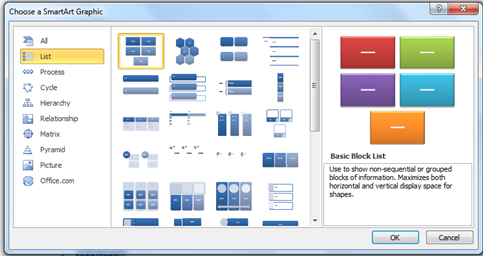 In the 'Type your text here' box highlight the bullet points and use <Ctrl> + <V> to paste your text.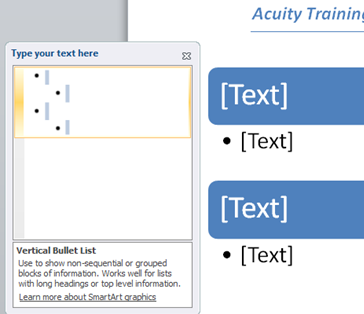 Your text will then appear as a SmartArt list.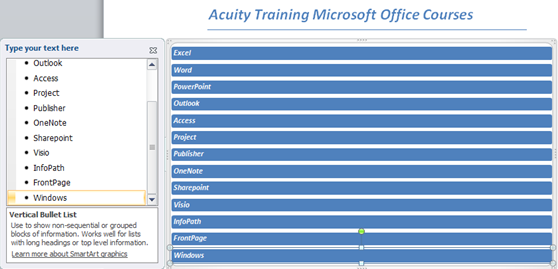 You can then also change the colour of your list under the 'Design' Tab.
If you want to learn more about Word and its tools, then why not attend our Word Training Courses.