How to take a Screenshot in Word
Here is a handy tip for when you need to take a screenshot of something and insert it into word.
You could do this the long way and use 'Print Screen' the paste the print screen and crop it etc.
But with this tool you can do this quickly and simply.
All you need to do is open up the window you want to take a screenshot from, then open your word document window.
Note: The 'Screen Clipping' tool will go to the last window you had open before you opened your word document window.
Then go to the 'Insert' tab and click on 'Screenshot' then click on 'Screen Clipping'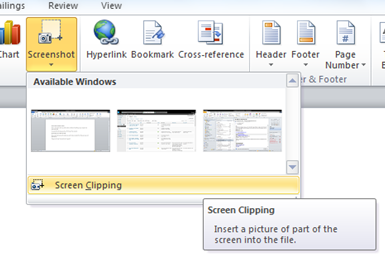 Then you need to select the section you want a screenshot of by dragging your mouse over to section.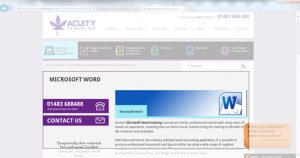 If you want to learn more about Word and its Tools, then take a look at our Word Training Courses.