How to Separate Text in Excel
If you have text that is only in one cell in Excel and you want to put it into separate columns then here is a quick tip on how to do this.
First you need to select your text, then go to the 'Data' tab and click on 'Text to Columns' under the 'Data Tools' Section.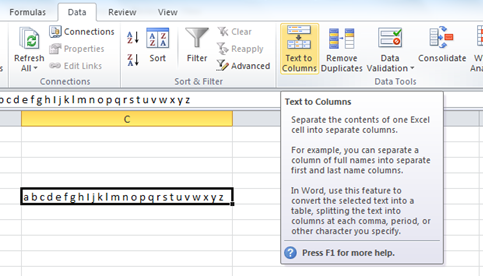 Then select 'Delimited' and click 'Next'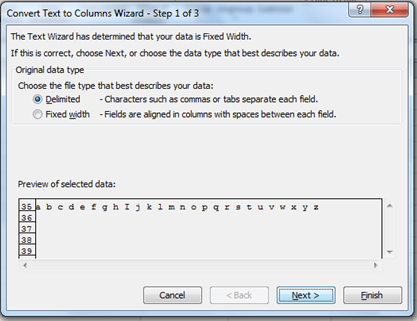 Then in the 'Delimiters' section select 'Space' and click 'Finish'
If you have want to separate text with a Symbol instead of a Space then all you need to do is specify the Symbol by typing it in the box next to 'Other' and make sure you have selected the 'Other' option instead of 'Space'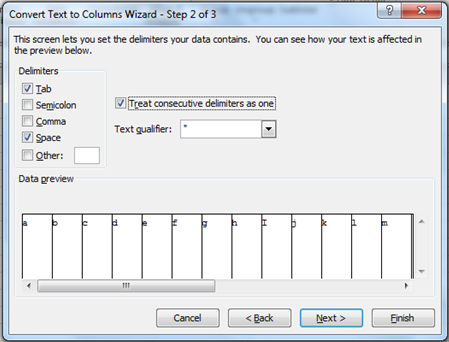 To learn more about Excel, then why not attend one of our Excel Training Courses.