How to Print an area in Excel
When printing in Excel, if you want to just print a certain area instead of the whole worksheet, then here is a quick tip on how to do just that.
All you need to do is highlight the area you want to print by selecting the rows and columns.
Then go to the 'Page Layout' tab and click on the 'Print Area' Option, then select 'Set Print Area'.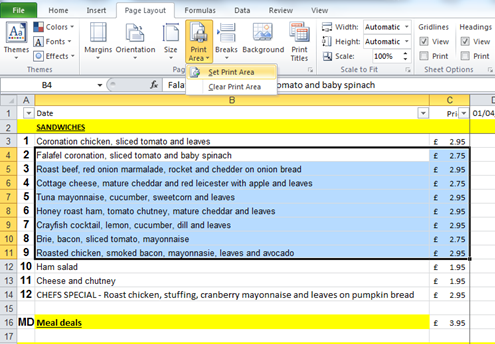 Then when you go to print it will only print the area you have selected.
To clear the Set Print Area, then just select 'Clear Print Area' under the 'Print Area' Option.
If you want to learn more about Excel and its tools, then attend one of our Excel Training Courses.