How to Insert a Table of Contents in Word
If you have a word document which have several pages with heading styles and you want to add a table of contents then here is how you do it.
First you need to make sure you are on the first page of your word document.  This is to make sure your table of contents becomes the first page.
Then go to the 'References' tab and click on 'Table of Contents'.
Here you can choose one of the Built-In Styles which will use the headings you have or you can choose the 'Manual Table' Style and insert your own text.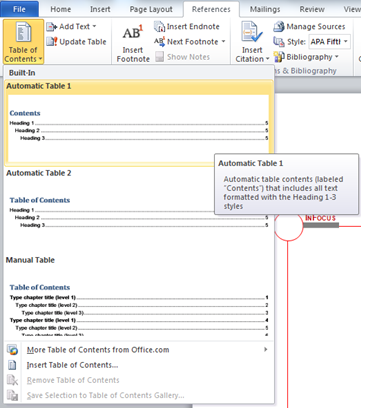 If you want to learn more about Word and its tools then take a look at our Word Training Courses.