How to Insert a Screenshot in PowerPoint
If you want to add a screen shot into your presentation, instead of doing it the old school way using the 'Print Screen' Button PowerPoint has a handy little tool that will do it for you.
All you need to do is go to the 'Insert' tab and click on the 'Screenshot' tool.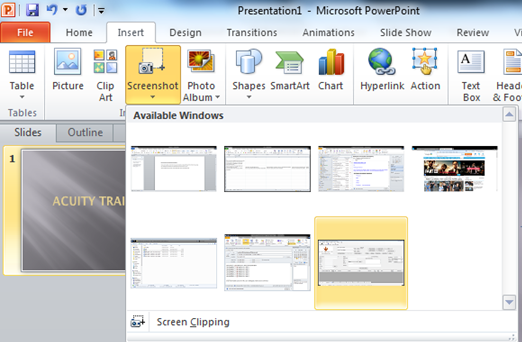 Here it will show you a Screenshot of each window you have open, so you can choose a Screenshot to add to your slide.
OR
Using the 'Screen Clipping' option you can cut out a certain part of the screen.
Note: This tool will go to the last window that was opened.
If you want to learn more about PowerPoint and its tools then take a look at our PowerPoint Training Courses.