How to Freeze Panes in Excel
When you're working on an Excel Worksheet you often have to scroll to the top of the Worksheet to view the column headings, instead of doing that here is a handy little tip to help you out!
All you need to do is click anywhere in your data, go to 'View' and click on 'Freeze Panes'. Then select the 'Freeze Panes' option, this will let you freeze the panes above a certain cell.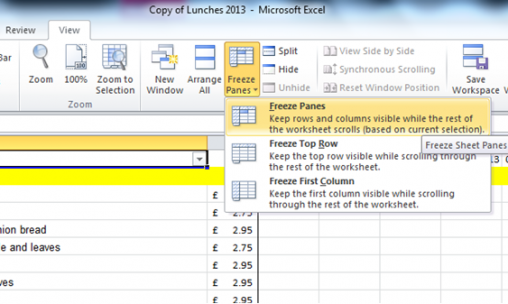 Here you can also freeze the top row of your worksheet by clicking 'Freeze Top Row' OR if you want to freeze the first column click 'Freeze First Column'
If you would like to learn more about Excel and how to make the most of its tools we can show you on one of our Excel courses