How to customise the QAT in Excel
Firstly, what is the QAT? It stands for the Quick Access Toolbar and is used for quick access to commands you regularly use in Excel, it does what is says on the tin.
See picture below to see where it is. You can add multiple commands to this for all of the tasks you use most frequently. When you click on the arrow, there are a number of commands already on there you can choose from, if you want something else, click on the 'More Commands' option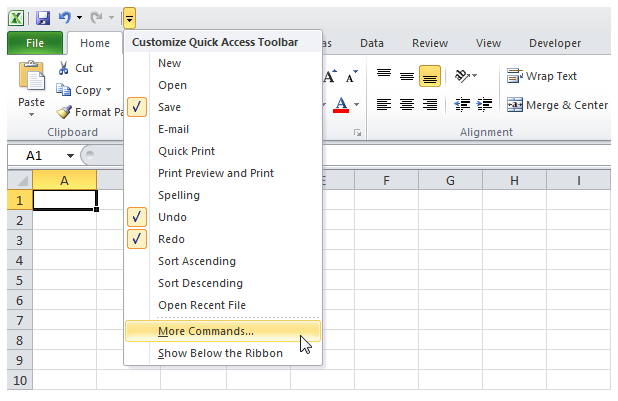 This will open another box where you can choose to add a very large selection of commands. Notice above the list you can choose which toolbars to select your commands from. On the right you can also choose whether you want the command to be for all Excel documents or just the sheet you are using.
For this example I have selected 'Create chart'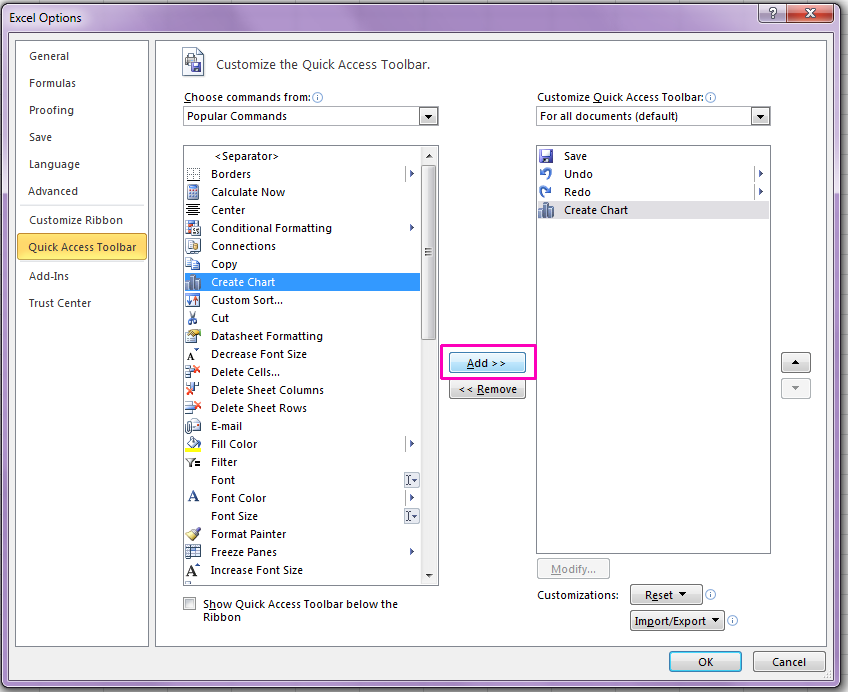 Now when I open Excel, the button 'Create chart' will always be easily accessible.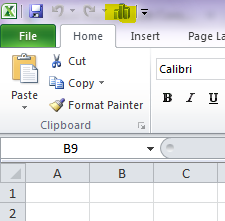 You can learn more about this in our Excel Essentials training.