How to create a Move Messages Rule in Outlook.
Here is a quick tip on how to assign emails from a certain sender or recipient to a specific folder.
First select the email from the sender you want to use then right click on the selected email.
Go to 'Rules' and click on 'Always Move Messages From:…'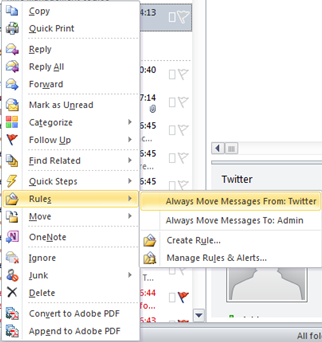 Here you can select an existing folder you want the emails to be moved to or can create a new one.
To create a new folder just click 'New'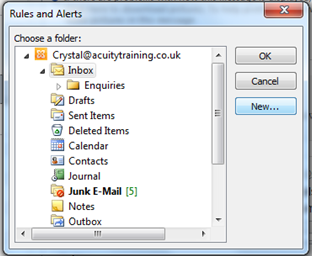 Here you can name your new folder and choose whether you want to appear inside another folder or just as a new folder within your inbox.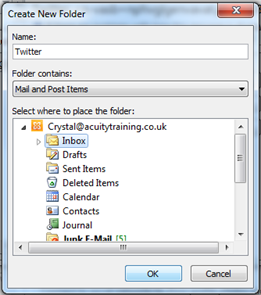 Click 'OK' to finish.
If you want to learn more about Outlook, then take a look at our Outlook Courses